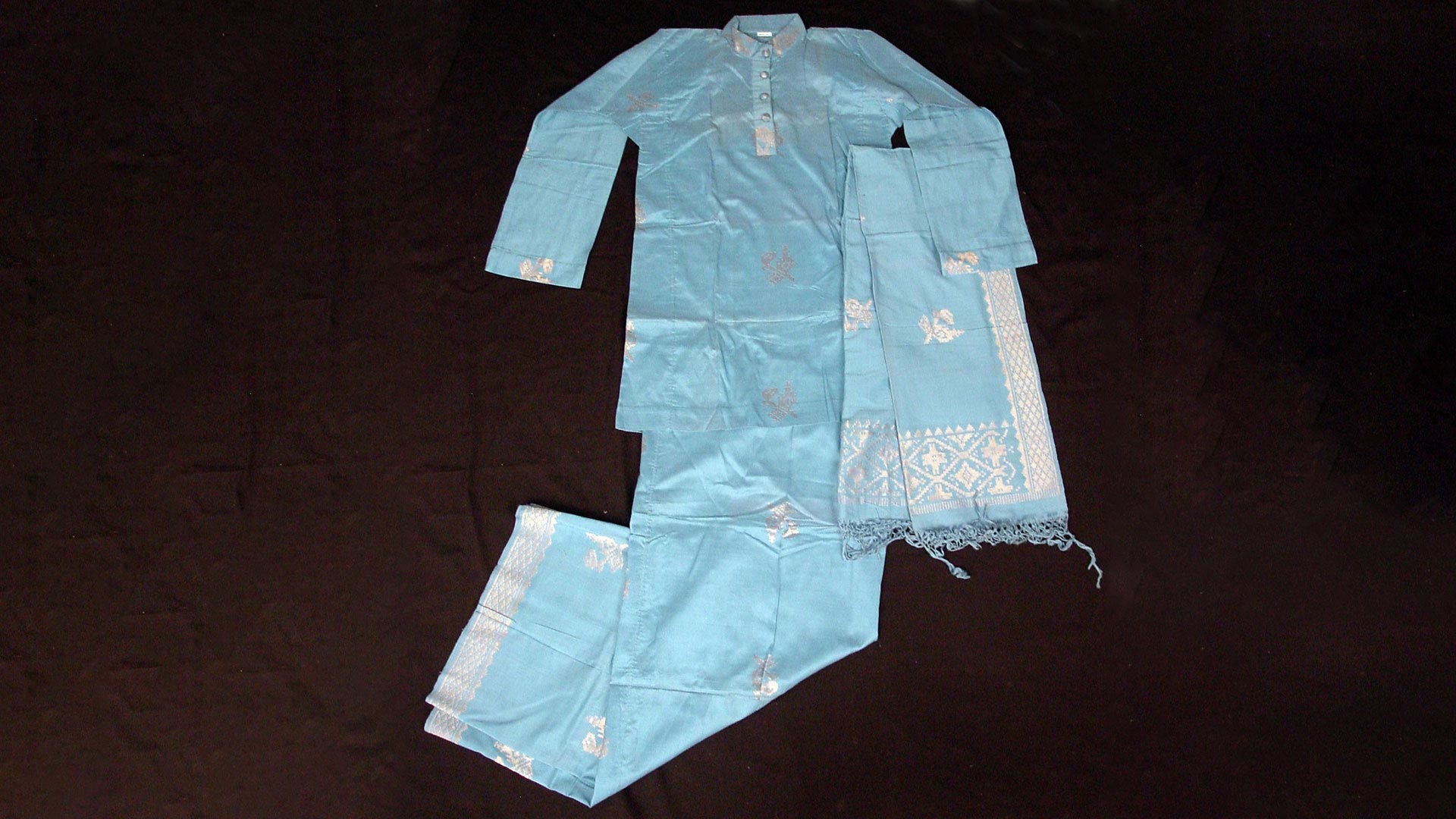 New Acquisition: Traditional Malaysian Clothing
This is a pre-publication article draft. Content has not been fully approved for publication and may change.
Post Date

6/20/2005

Reading Time

3 minute read
The Spurlock Museum announces a new donation of a collection of Malaysian clothing. A gift of artists Billy Morrow Jackson and Siti Mariah Jackson of Champaign, Illinois, in memory of Fatimah Rautin (d. January 17, 2004), the collection features a traditional Malaysian wedding dress and five women's outfits made by Fatimah Rautin Ibrahim. Also included in the gift are batiks, a man's sarong, scarves, hats, belt, and jewelery.
Fatimah Rautin Ibrahim, mother of Siti Mariah Jackson, created traditional Malaysian wedding dresses, clothing, and wedding paraphernalia in her shop in Alor Setar, Kedah, Malaysia from the 1960's, through the 1990's. The shop, named "Fatisuri", is succeeded by her other daughter, Siti Mahiran Mansor to the present day.