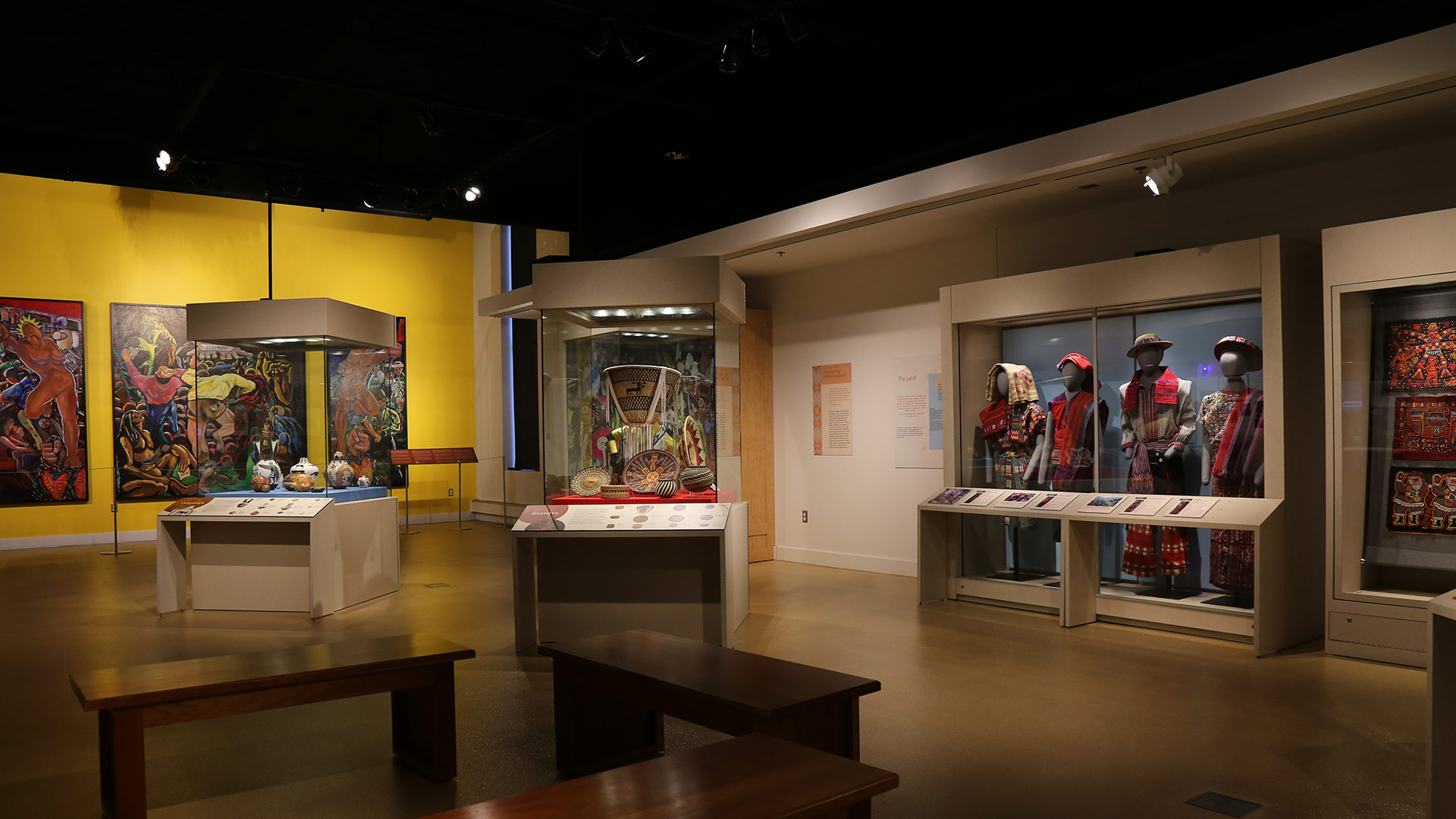 North America: "People of the First Nations"
Type:

Permanent

Gallery:

Laubin Gallery of American Indian Cultures
From the time the Indian first set foot upon this continent, he centered his life in the natural world. He is deeply invested in the earth, committed to it both in his consciousness and in his instinct. To him, the sense of place is paramount. Only in reference to the earth can he persist in his true identity. N. Scott Momaday, Kiowa, 1974.
Millions of Native Americans—members of hundreds of culturally distinct indigenous groups—live in North America. Their traditions and beliefs have differed over the centuries, but they share basic values including an understanding of the sacredness of all living things, pride in family and community, and vitality of ceremonial life. Native American innovation and creativity, branching from ancestral roots, give new dimensions and strength to the voices of indigenous people. Despite centuries of mistreatment and misrepresentation, Indians continue to celebrate traditions and demand cultural recognition and respect.