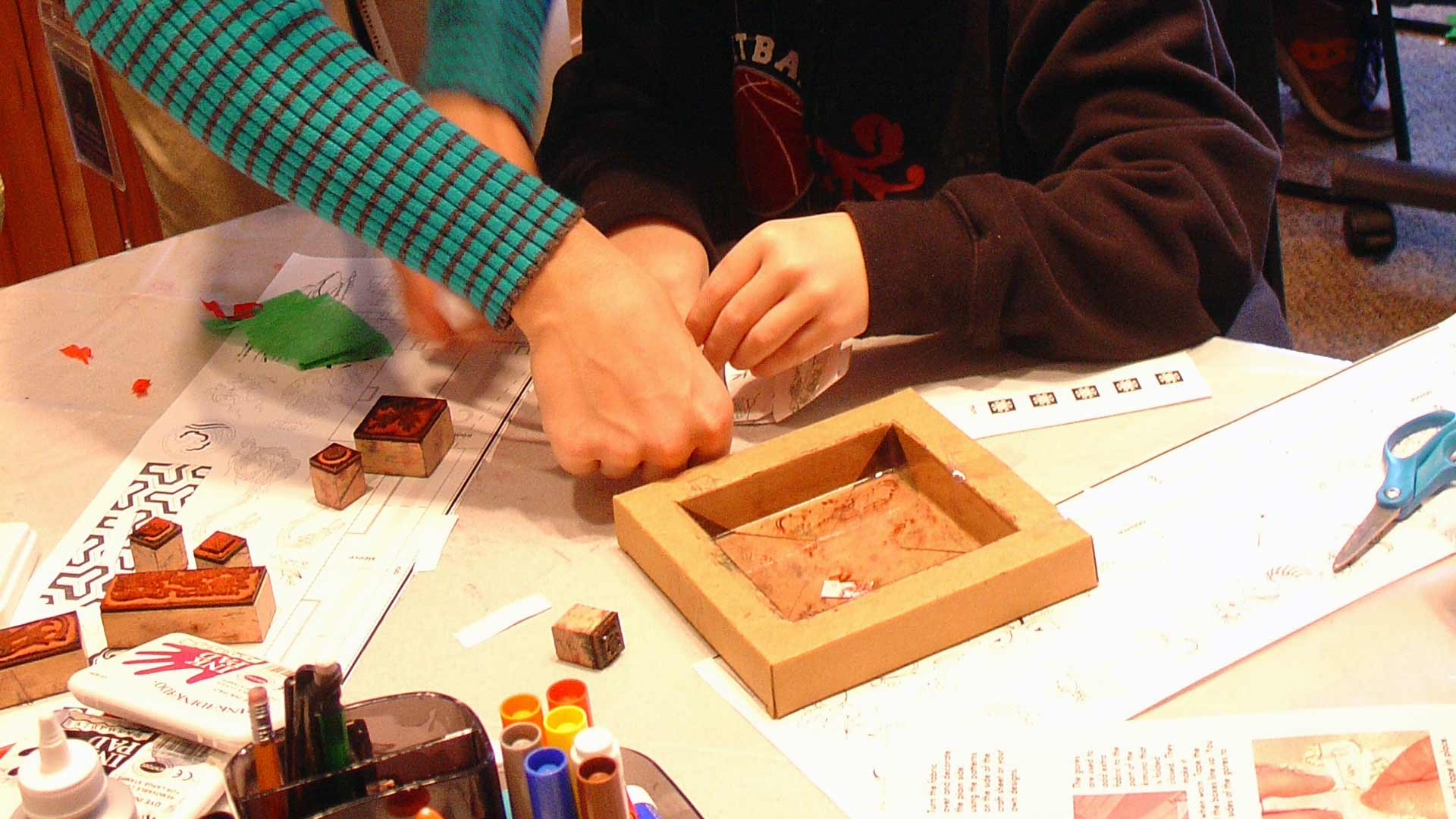 Family Visits
A variety of low-cost or free programming for families is offered throughout the year. Gallery activities such as artifact bingo and Spurlock Sherlocks are always available at the front desk for self-guided explorations of the collections. For more information, see our schedule of upcoming family-friendly events.
On a series of consecutive Wednesdays each semester, our youngest visitors can enjoy Around the World Wednesdays. Weekend visitors can participate in our Saturday ZLC OH series or attend various storytelling concerts or other special events.
If your family group includes 10 or more people, please book your visit in advance.
Family Programs
ZLC OH: Zahn Learning Center Open Hours
During ZLC OH on Saturday afternoons, visitors of many ages can create crafts inspired by Spurlock's collections, cultural holidays, and current events. Ideal for elementary age students and older, ZLC OH aims to help visitors explore world cultures by making crafts and spending hands-on time with objects from our Teaching Collection.
View Upcoming Family-Friendly Events
Contact Us
For additional information about the Museum's offerings for families, contact Kim Sheahan.