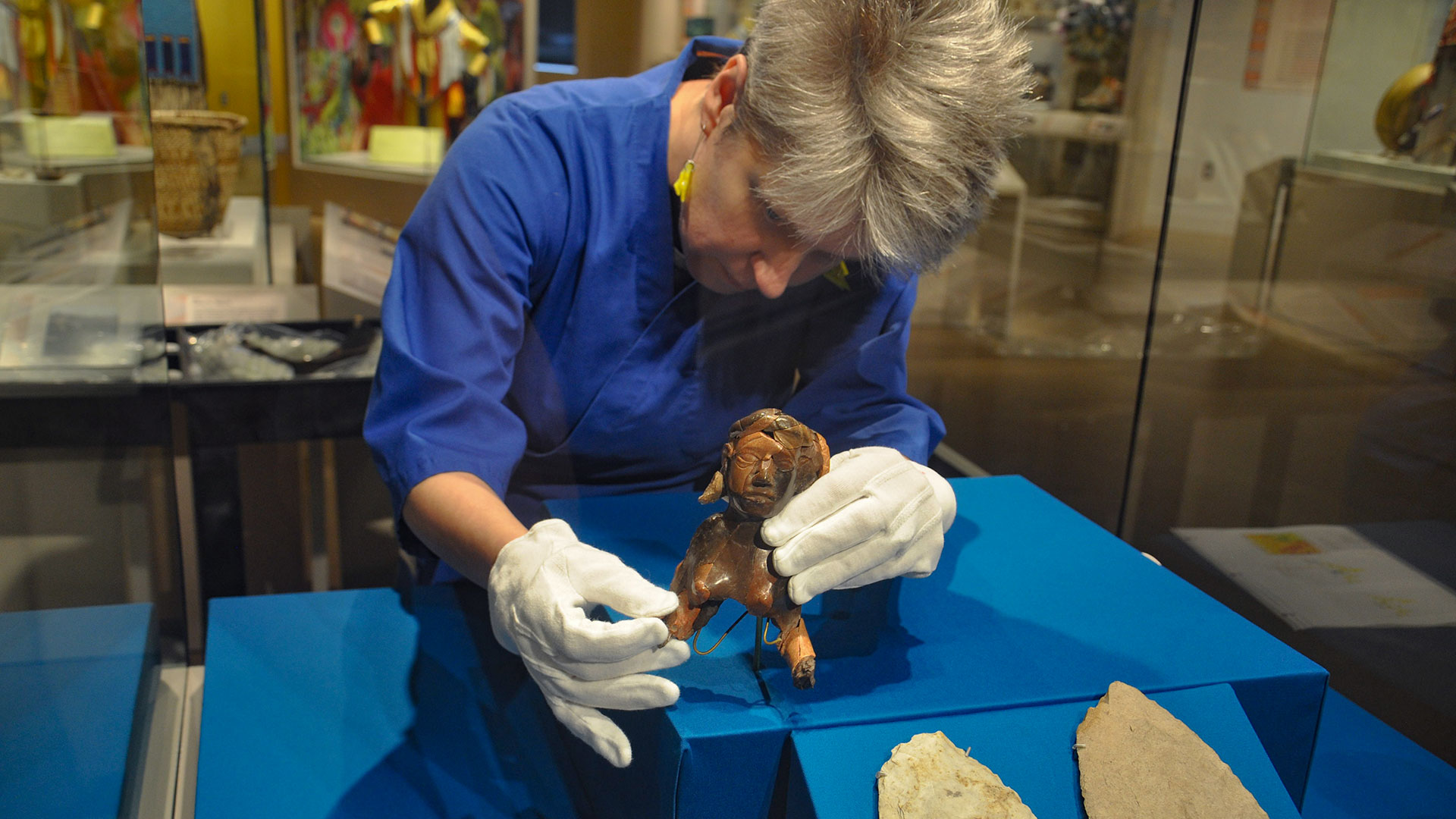 Come See the Cahokia Collection
Post Date

10/9/2018

Author

Gavin Robinson

Reading Time

1 minute read
In preparation for the re-opening of the Cahokia's Religion: The Art of Red Goddesses, Black Drink, and the Underworld exhibit, Collections has been putting the finishing touches on exhibit furniture and display mounts. The exhibit features flint clay figures and ceramic pottery from the Cahokia region, loaned by the Illlinois State Archaeological Survey (external link).
Join Illinois Public Media this Wednesday, October 10 at 7:00 pm at Spurlock for a free screening of a special episode of "Native America," a new 4-part series by PBS exploring the splendor and ingenuity of the worlds created by America's First Peoples, 15,000 years ago. The program includes incredible revelations outside present-day St. Louis, Missouri where 10,000 people lived and built massive earthwork pyramids into a city now known as Cahokia. The reasons behind its emergence have remained a mystery — but new evidence, including discoveries of human sacrifice, are now leading scientists to look to the sky.
The U of I News Bureau has a post about the work of Illinois State Archaeological Survey staff in the PBS program (external link).