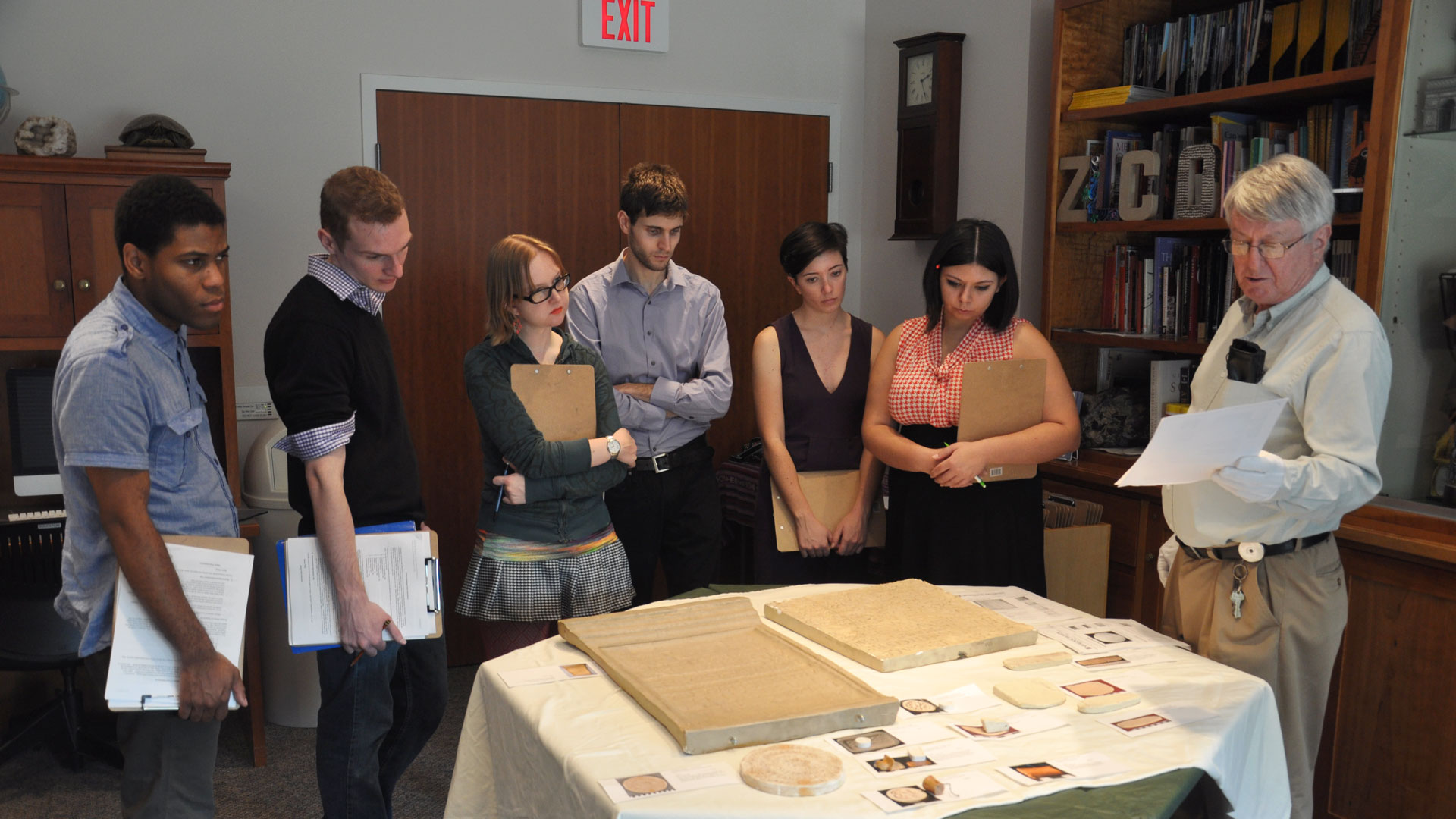 Faculty
Teaching
Class Sessions at Spurlock
Bring your class to visit the galleries or view artifacts in the Collaboration & Community Gallery. We will develop resources to support your learning objectives. We also encourage you to lead the class sessions and we will provide digital images and advice to ensure that you have all the resources you need but we can also lead the session. We ask that you give us three (3) weeks' notice to host a class at Spurlock.
For more information, please read about our Course-related Artifact Review program.
Class Assignments Using Collections
If you are interested in creating an artifact-based assignment for your student to complete on their own, we can help you develop individual or group projects using online artifacts or the artifacts on display in the galleries.
Examples of Class Assignments:
Art: sketch objects on display
Capstone project: from visitor research to exhibit development
Creative writing: story incorporating objects
Writing and rhetoric: project to solve challenges facing the Museum
Evaluations of exhibits and programs
Discussion about professional careers and general operations in museum field
Medical observation skills
Music linking compositions to historical roots
Construction and design assignments
Workshops
For faculty and graduate instructors who want to learn more about teaching with art objects, we offer periodic teaching workshops that focus on key principles and effective techniques for integrating object-centered teaching into the curriculum.
Research
Consider us for short-term and long-term research opportunities: artifacts, archival photos, and informal learning. Search our online database of 50,000 artifacts.
Search the Collection
Guest Curatorship
University of Illinois faculty, instructors, and staff can apply to become guest curators and work with Museum staff and/or community members to develop an exhibition for our temporary or permanent galleries. Compensation varies on the project scope and the classification of the employee, but has included course release(s) and/or extra service compensation.
Course Development
University of Illinois faculty and instructors can apply for funds to develop new courses or course components that involve the Museum and/or our collections. Additionally, we can assist with integrating object-based teaching and learning experiences into courses.
Community & Public Engagement
If you are interested in developing a program for the community or in partnership with community members/groups we can provide assistance with development, facility use, and marketing.
Contact Us
For more information on these and other opportunities for faculty and staff, contact Abigail Padfield Narayan.