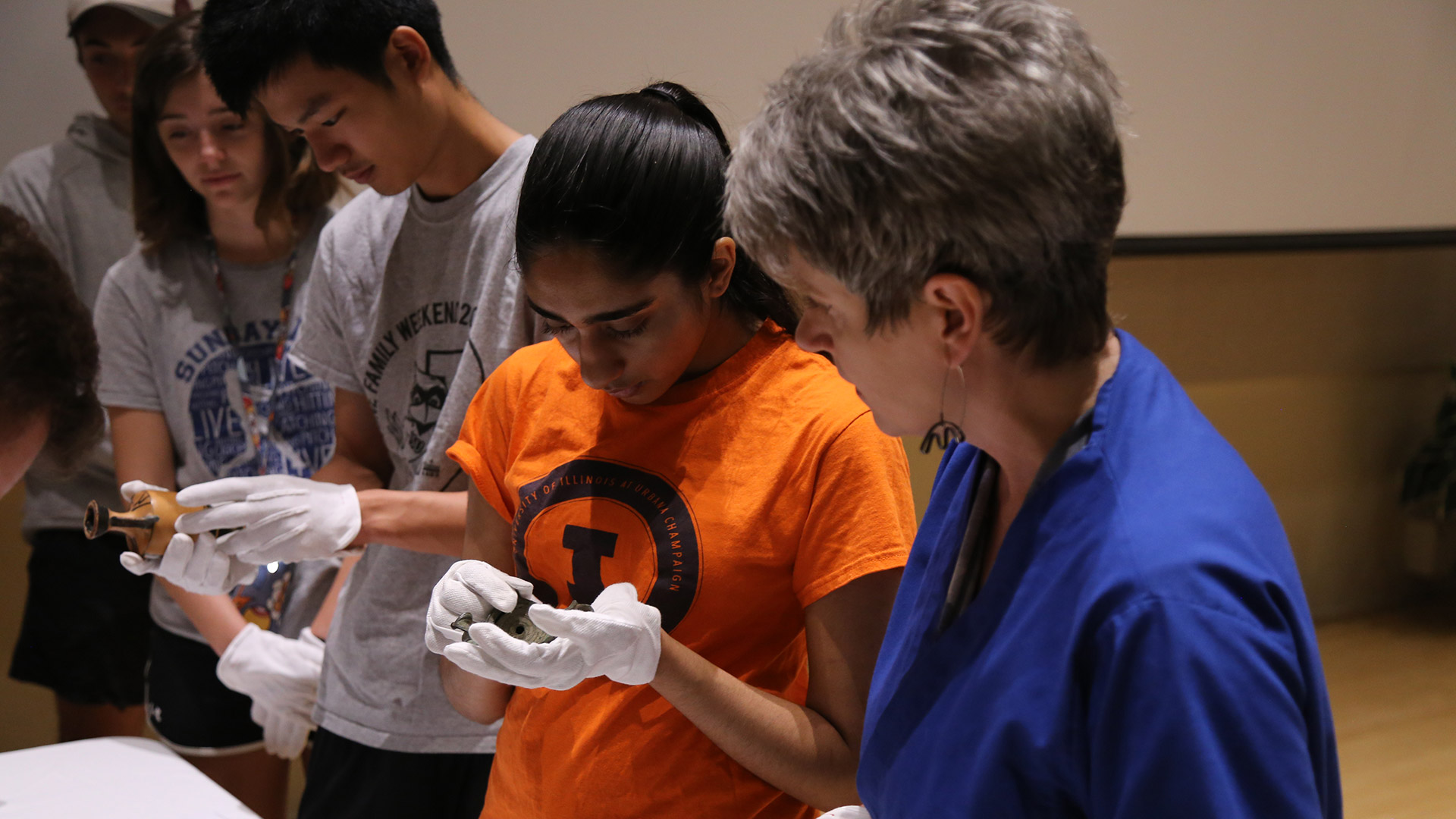 Book Your Visit!
UIUC classes, school groups, and public organizations can schedule Museum visits for during public Museum hours.
Special arrangements can often be made for UIUC classes that do not meet during public Museum hours.
Visit Request
Your visit request has been submitted to the Spurlock Museum Education staff. Check the email address you provided for a copy of your submission.
There was an error, please try again.
FAQs
A) We encourage a minimum of 3 weeks advance notice.

A) No. During warm weather and with advanced notice, groups may eat sack lunches on the Museum's lawn. Cans will be provided for trash disposal. During cold weather, groups may contact the Krannert Center for the Performing Arts Center across the street about eating in the Center's lobby or plan to eat in the Illini Union's food court.

A) It's possible. With prior permission, Museum staff may photograph or record visitors for:

archives of programs, events, or individual visits;
Museum promotion (brochures, flyers, etc.); and
reports to supporting departments or funding institutions.

The names of those documented will not be used without written permission.