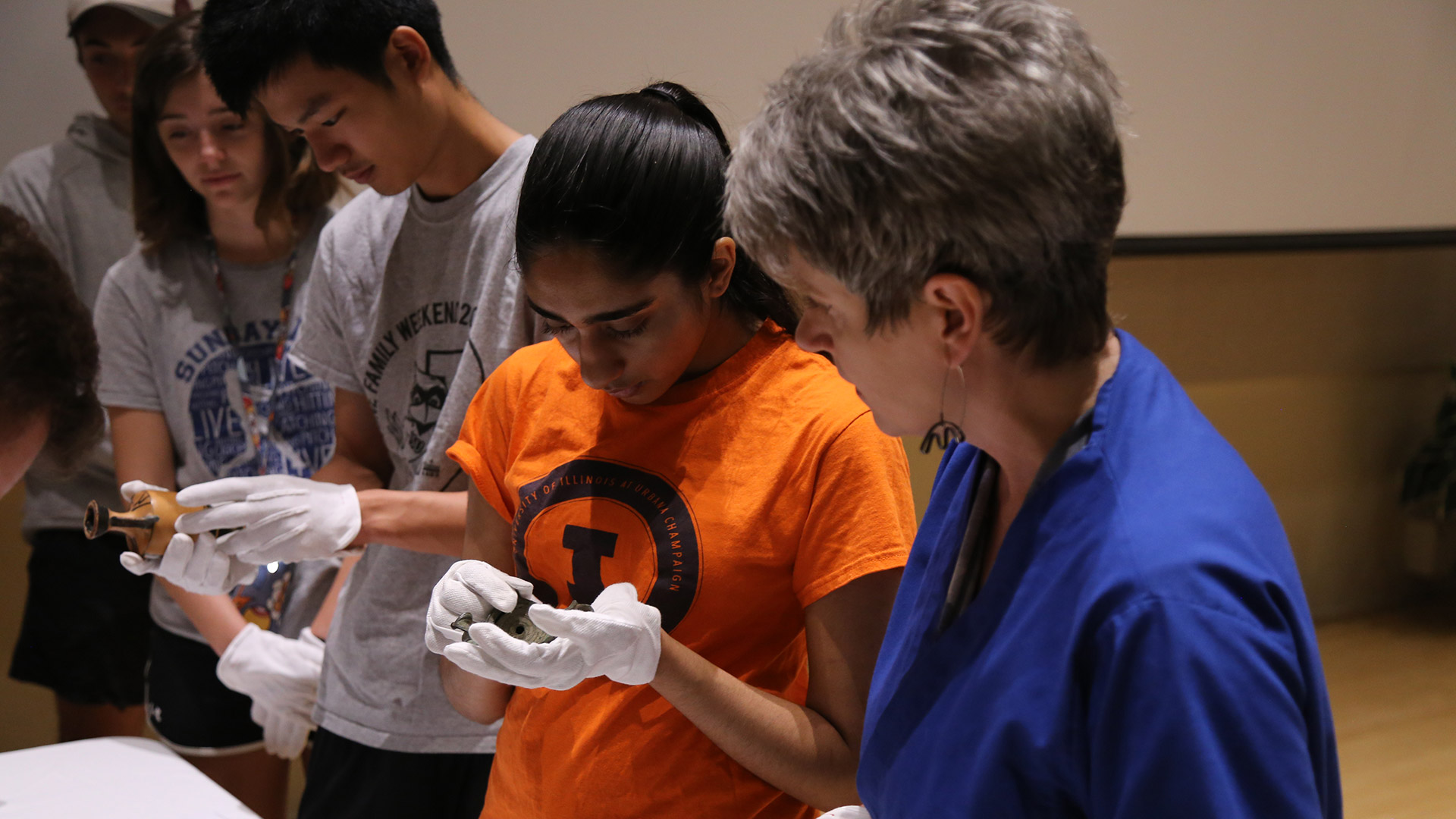 Book Your Visit!
Covid-19 Update: Until further notice, the Museum is not offering guided tours or programs in the galleries or school classrooms. If you would like to reserve a self-guided, in person visit to the Museum with a group of 10 or more or to reserve a Staff-led Zoom Program or a Google Classroom Activity, please complete the visit request form below. In completing the form, you are helping us to maintain safe occupancy levels. For Staff-led Zoom Programs, we ask that you try to book 3 weeks in advance.
Contact us at spurlock-tours@illinois.edu with any questions you have about the booking process.
Full Covid-19 information
Availability
Your group can request a visit any time during public Museum hours.
Visit Request
Your visit request has been submitted to the Spurlock Museum Education staff. Check the email address you provided for a copy of your submission.
There was an error, please try again.
FAQs
Q) What are the parking options?
Q) How far in advance must I book?
Q) May we eat lunch at the Museum?
Q) Will my group be photographed in the Museum?