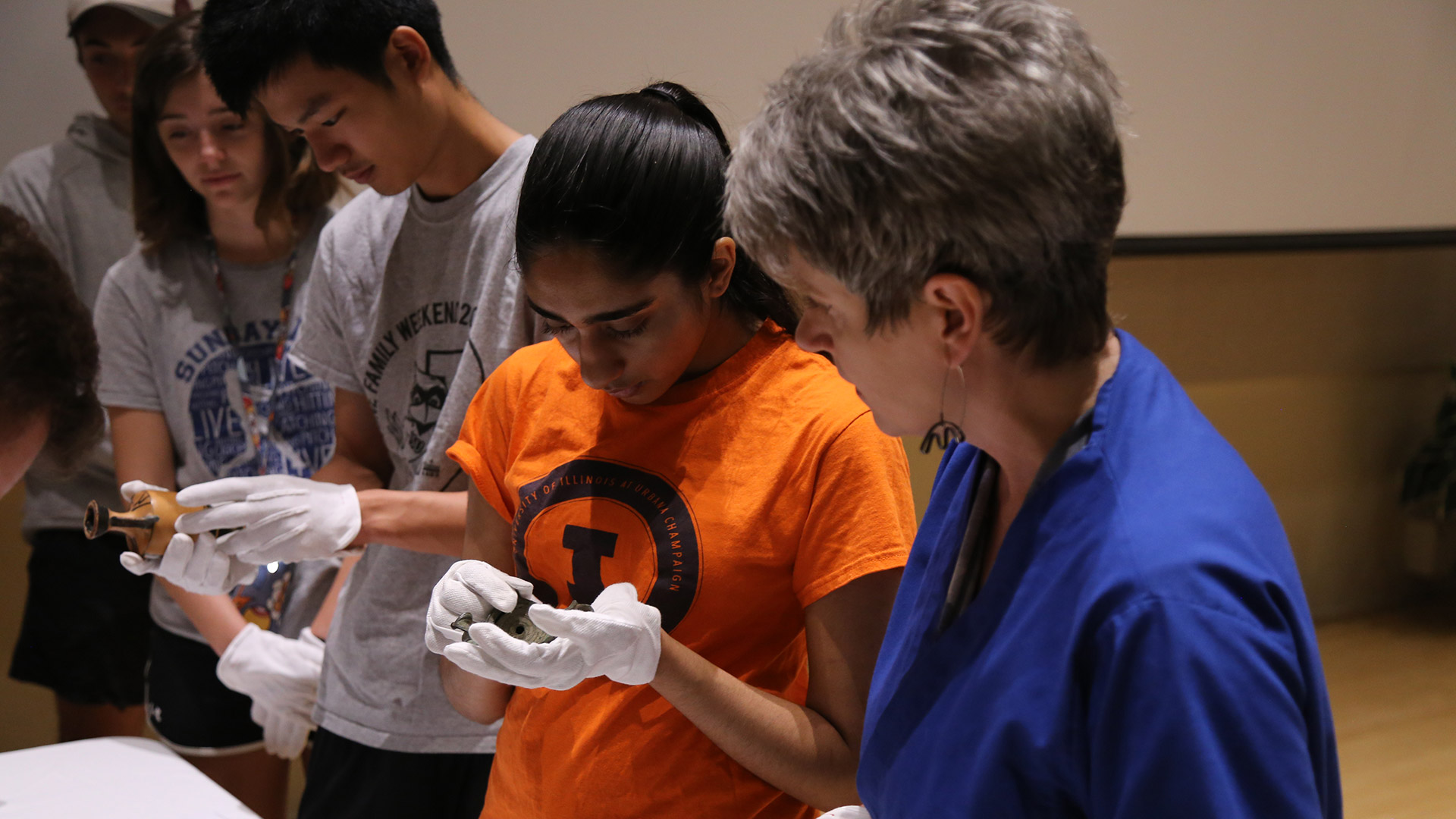 Book Your Visit!
We are happy to schedule your group on our tours calendar, familiarize you with the rules, and answer any questions you may have about your visit.
Guided tours can be reserved at least 3 weeks in advance for groups of 10 or more people for the Wednesdays, Thursdays, and Fridays listed below. Self-guided groups have more flexibility in booking because they don't require Museum Education staff to be available.
Availability
Tours can be reserved for Wednesdays, Thursdays, and Fridays 9:00 am–5:00 pm. To reserve your Spurlock Museum tour, please fill out the visit request form below.
Visit Request
Your visit request has been submitted to the Spurlock Museum Education staff. Check the email address you provided for a copy of your submission.
There was an error, please try again.
FAQs
Q) What are the parking options?
Q) Which days and what times are available for tours? May I bring my group on a Monday or Tuesday? What do you offer on the weekend?
Q) Why do I need to bring chaperones?
Q) How far in advance must I book?
Q) What is the cost? How do I pay?
Q) May we eat lunch at the Museum?
Q) What if my group is too large?
Q) Will my group be photographed in the Museum?