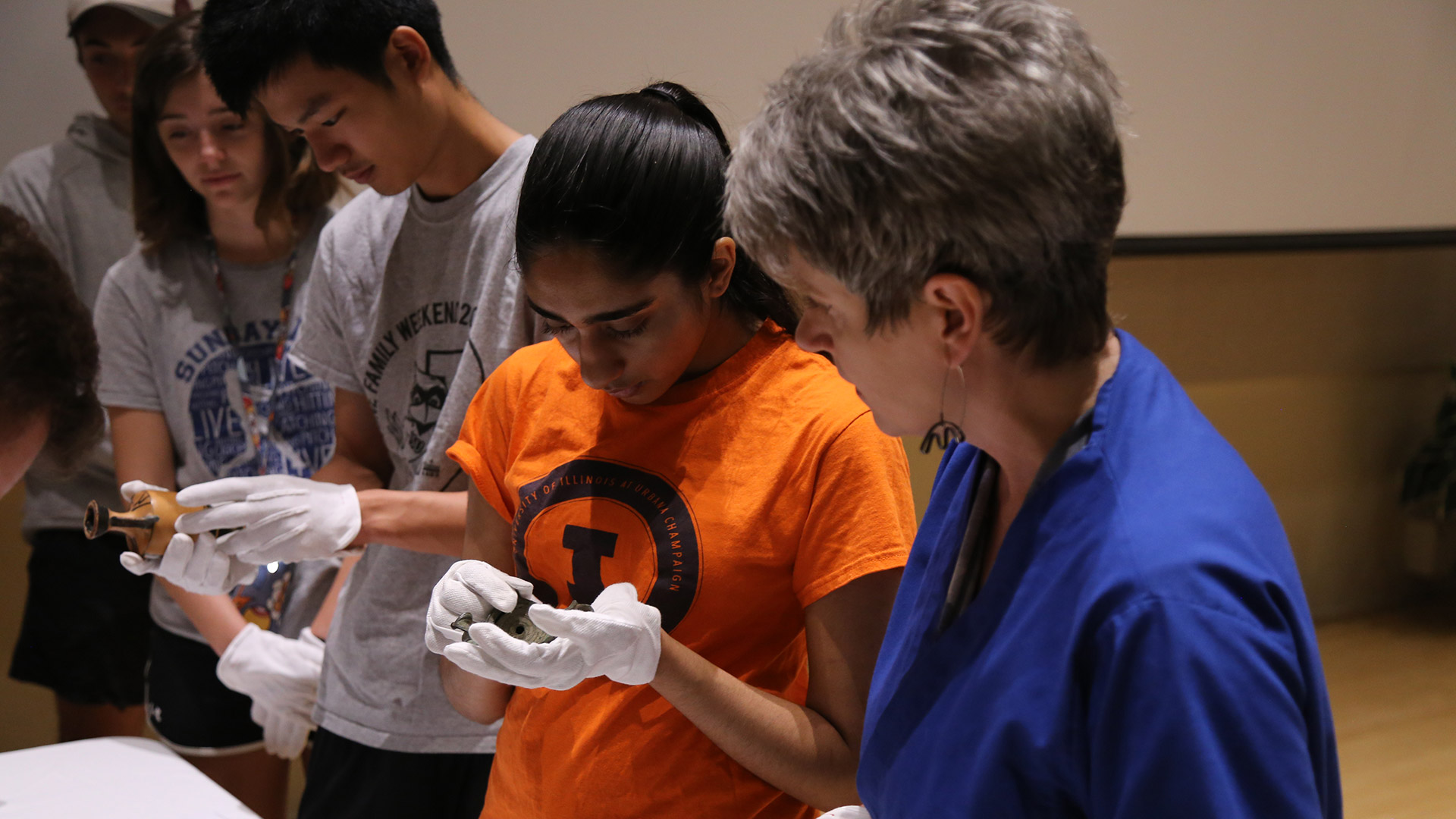 Book Your Visit!
Covid-19 Update: Until further notice, the Museum is not offering guided tours or programs in the galleries or school classrooms. If you would like to reserve a self-guided, in person visit to the Museum with a group of 10 or more or to reserve a Staff-led Zoom Program or a Google Classroom Activity, please complete the visit request form below. In completing the form, you are helping us to maintain safe occupancy levels. For Staff-led Zoom Programs, we ask that you try to book 3 weeks in advance.
Contact us at spurlock-tours@illinois.edu with any questions you have about the booking process.
Full Covid-19 information
Availability
Your group can request a visit any time during public Museum hours.
Visit Request
Your visit request has been submitted to the Spurlock Museum Education staff. Check the email address you provided for a copy of your submission.
There was an error, please try again.
FAQs
A) We encourage 2–3 days advance notice.

A) No. The Spurlock Museum practices an integrated pest management program to prevent damage to collections. In accordance with this IPM policy, visitors are not allowed to eat or drink within the Museum. There are over a dozen restaurants within a block or two of the Museum, and even more options are accessible within a short drive. Groups may also bring sack lunches to eat outside of the Museum, but there is no storage of lunches available in the building.

A) It's possible. Museum staff may photograph or record visitors for:

archives of programs, events, or individual visits;
Museum promotion (brochures, flyers, etc.); and
reports to supporting departments or funding institutions.

Permission for documentation will be presumed unless staff members are directly informed otherwise. The names of those documented will not be used without written permission.