Facilities
There are many ways to experience the Spurlock Museum. Explore our permanent galleries, temporary exhibits spaces, and cultural gardens. Enjoy a performance or talk in the Knight Auditorium. Make a craft in the Zahn Learning Center. Borrow artifacts for educational use. We also offer many of our public spaces for rentals.
Rentals
Floor Plan (PDF)
Exhibit Galleries
Five feature galleries and the Central Core gallery cover the Americas, the Ancient Mediterranean, East Asia, Southeast Asia, Oceania, Europe, Africa, Ancient Mesopotamia, and Ancient Egypt.
Permanent Exhibits
Campbell Gallery
The Dr. Allan C. and Marlene S. Campbell Gallery holds changing exhibits that enable the Museum to display collections normally in storage or traveling exhibits that complement the themes and cultures presented in the other galleries.
Current & Upcoming Exhibits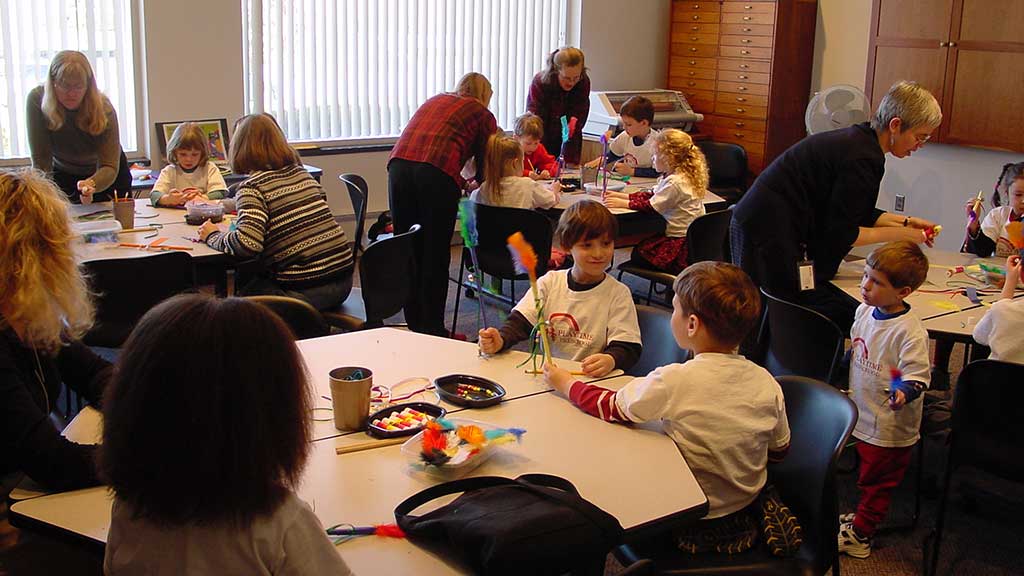 Zahn Learning Center
The Zahn Learning Center is a multipurpose educational space designed to support independent learning as well as engaging group activities. Public hours and programs vary.
Family Visits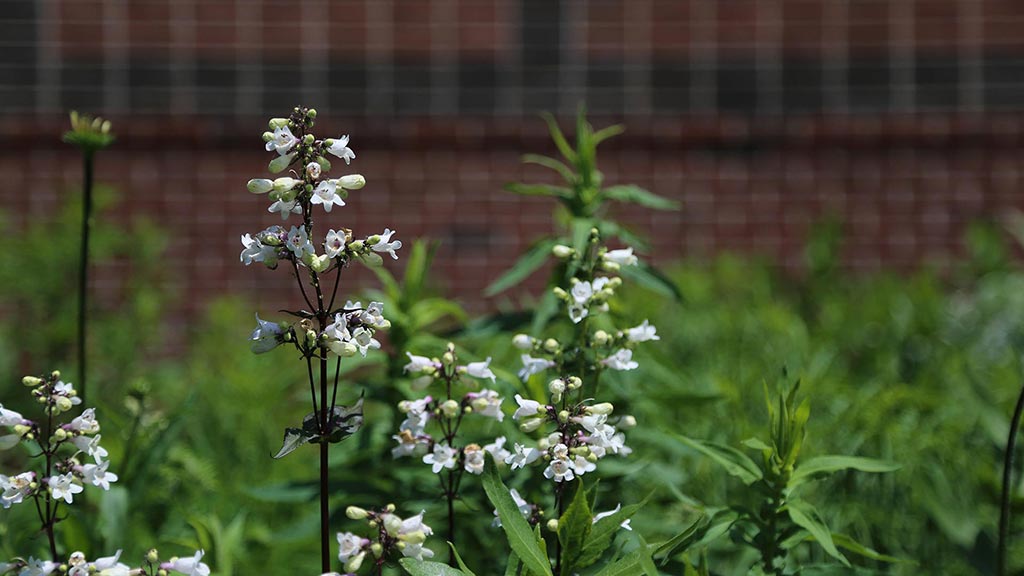 Heiligenstein and Spurlock Museum Guild Gardens
Cultural exploration extends to our landscape. The Museum's outdoor spaces include 4 gardens representing cultures from 3 continents: a French geometric garden, an American Indian medicinal garden, a Prairie Terrace, and a Japanese rock and sand garden.
Knight Auditorium
The Knight Auditorium is the venue for a wide variety of culture-based performances, lectures, and presentations. The Auditorium, as well as other public Museum spaces, can be rented by outside organizations.
Events
Educational Resource Center
The Educational Resource Center has artifacts and related resources available
 for loan to central Illinois educational organizations.
Borrow Objects