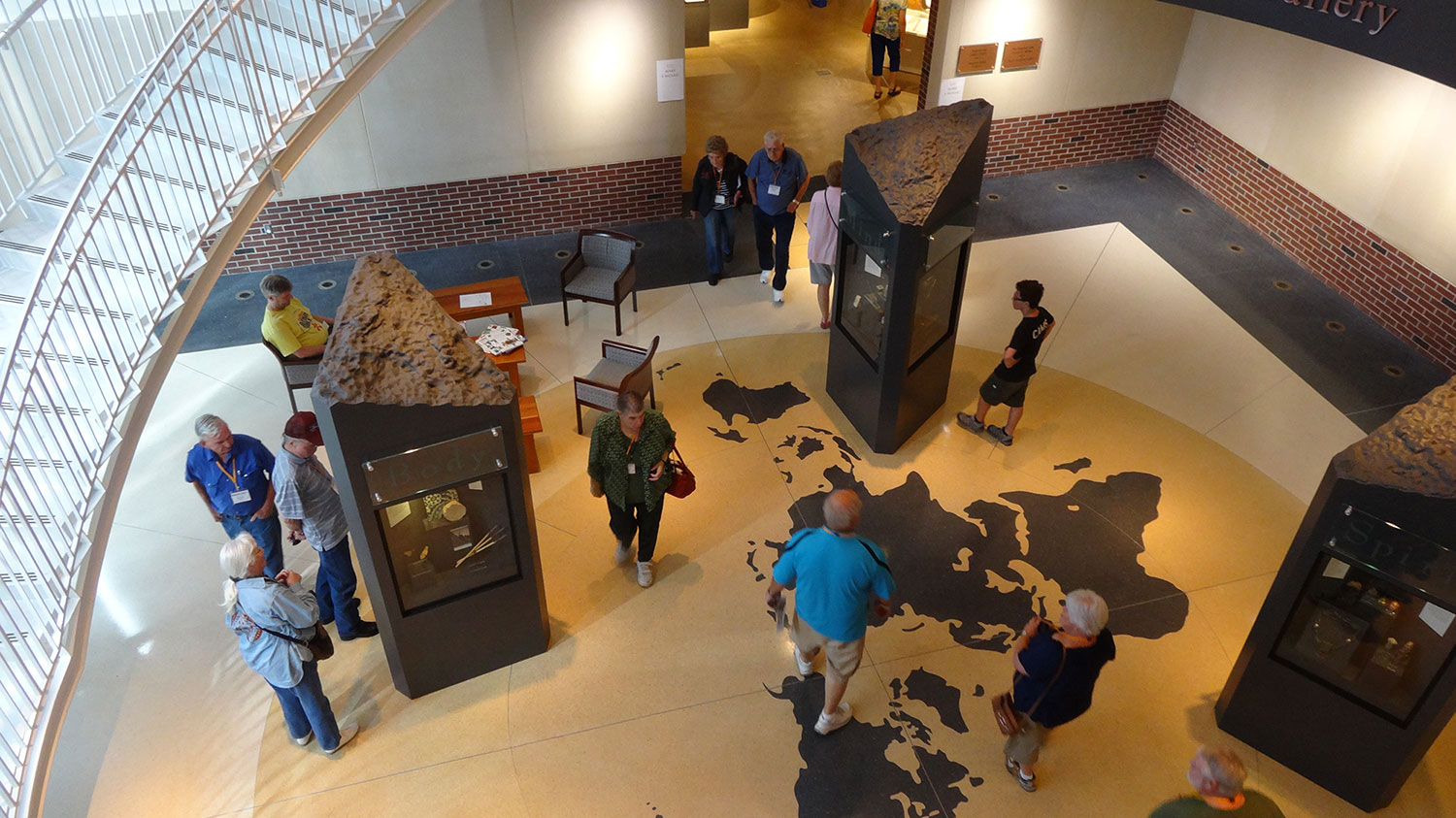 Hours & Admission
Special Hours (if applicable)
Hours
Hours of operation. Days are listed in each row of the first column. Hours of operation are listed in the second column of each row.

| Day | Open Hours |
| --- | --- |
| Monday | Closed |
| Tuesday | 12:00 pm–5:00 pm |
| Wednesday | 9:00 am–5:00 pm |
| Thursday | 9:00 am–5:00 pm |
| Friday | 9:00 am–5:00 pm |
| Saturday | 10:00 am–4:00 pm |
| Sunday | 12:00 pm–4:00 pm |
Admission
Admission is free, but we suggest a donation of $3 to support Museum programming and initiatives.
Amenities
The Museum wants to ensure that your visit is a pleasant and comfortable one and offers the following amenities. Visitors with special needs not addressed below are encouraged to contact the Museum before visiting.
Information Desk

Our desk staff is happy to answer any of your questions!

Lockers & Cloak Room

A cloakroom is available for hanging coats and umbrellas.

Backpacks and other large bags must be stored in our coin-return lockers or locked cabinets.

Stools & Benches

Benches and chairs are located throughout the public areas of the Museum. There are also folding stools with carrying straps available for use while visiting. These are available at no charge and can be found at the information desk and in the cloakroom.

Restrooms & Water Fountains

Restrooms are located on the Museum's 1st floor. Each restroom has a baby-changing station. Water fountains are near the restrooms.

Wi-Fi

Visitors can connect to IllinoisNet, IllinoisNet_Guest, or Eduroam, the primary wireless networks on campus. Technology Services has more information about connecting to Wi-Fi (external link).

Dining

Food and beverages are not allowed in the Museum, but there are over a dozen restaurants within a block or two of the Museum. Ask at the information desk if you need help deciding!
Accessibility
All public areas are accessible to visitors in wheelchairs or strollers, though seating is limited in the Knight Auditorium. A complimentary wheelchair is available on a first-come, first-served basis. Assisted listening devices are available in the Knight Auditorium. With advance notice, arrangements can be made for sign language tours, and touchable objects can be loaned from the Educational Resource Center. Parking spaces for visitors with handicapped parking permits are available in the small lot next to the Museum building. The University also maintains ADA floor plans of the building (external link). To request additional accommodations, please contact our information desk at (217) 333-2360. Early requests are appreciated to allow sufficient time to meet your access needs.
Visitor Guidelines
For the safety of all visitors and the protection of our collections, we ask that you observe our visitor guidelines:
Remember that food, drink, and chewing gum are not permitted.
Children must be accompanied by an adult.
Take photographs without a flash or tripod.
Do not touch the displays except in designated areas.
We ask groups of 10 or more people to book a visit in advance.
Check backpacks, large bags, and other oversized items. Coin-return lockers and a cloakroom are available. All items are subject to security inspection.
You may be photographed or recorded by Museum staff for security, promotion, reporting, or other internal purposes.
Visitor Photography Policy
Visitor Conduct Policy