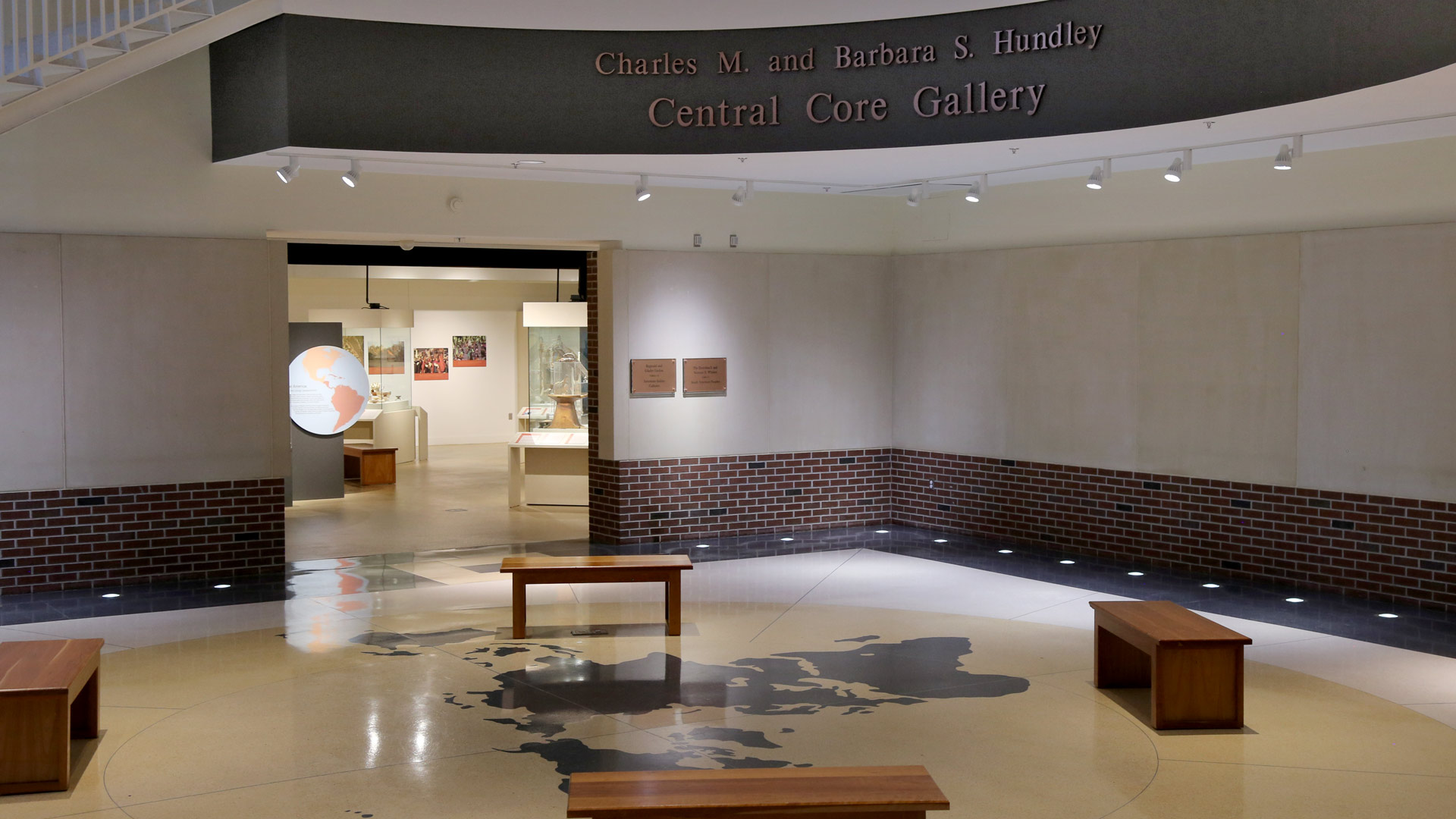 Permanent Exhibits
Our nine permanent feature exhibits are a contemporary, thematic exploration of peoples around the world from throughout history.
These exhibits connect to each other physically through the Central Core . They are organized by geography and cover hundreds, sometimes thousands, of years of human history. Within each exhibit are thematic displays that develop unique discussions important to particular cultures.
On the main floor are North, Central, and South America and the Ancient Mediterranean. On the second floor are East Asia, Southeast Asia, Oceania, Europe, Africa, Ancient Mesopotamia, and Ancient Egypt.