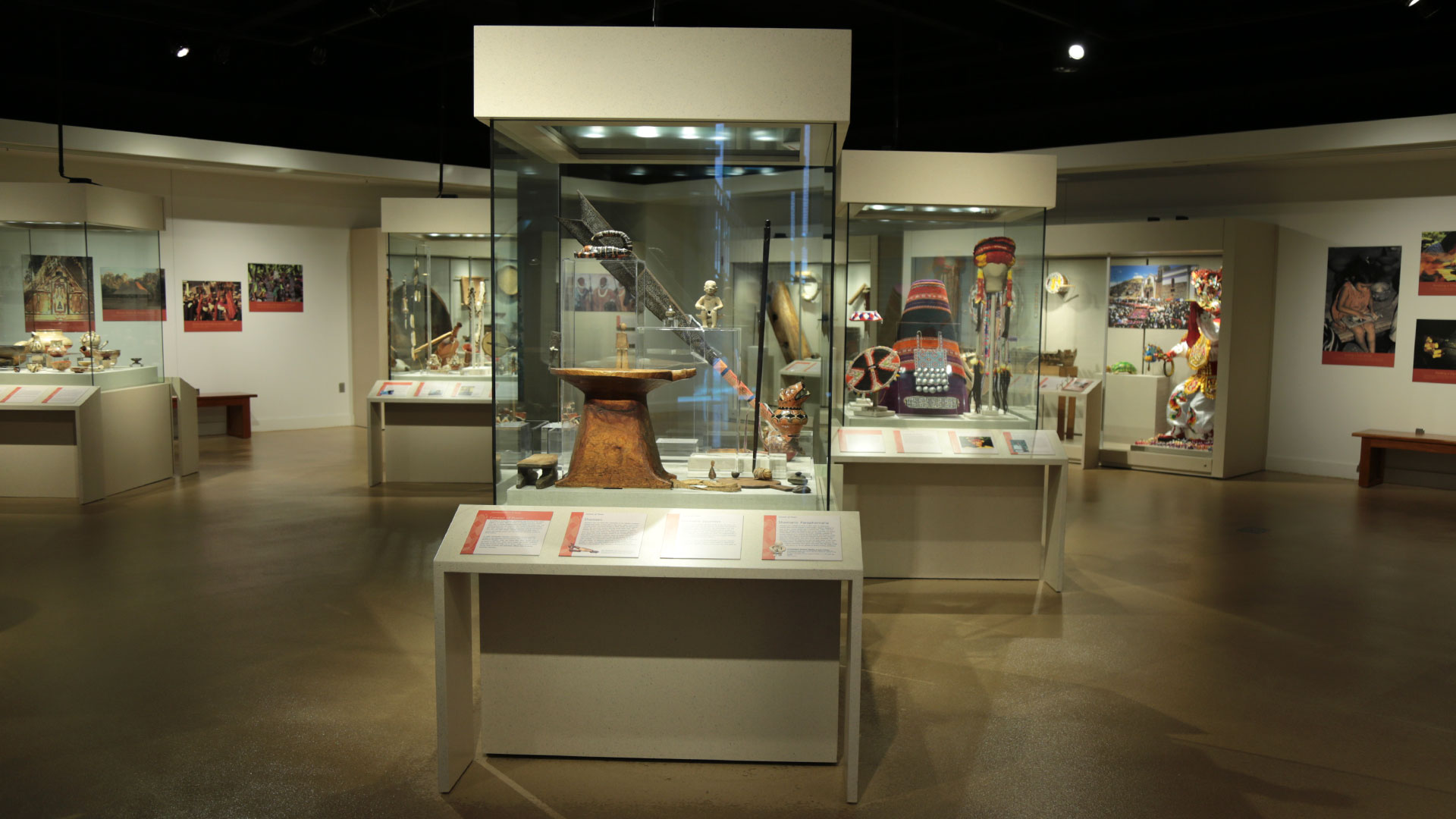 South America: "Commonalities in Diversity"
Duration:

Permanent

Location:

Whitten Gallery of South American Peoples
Cultures of the first people of South America show remarkable endurance in contemporary multicultural and multilingual systems. Beginning in 1492, cultural chaos was created by the overseas empires of the Spanish and Portuguese, and later by the English, Dutch, and French. The European conquerors sought profits in pearls, gold, silver, spices, and slaves, both indigenous and African. Resilient cultural systems emerged and continue to reflect the dynamic mosaic of the peoples of the Caribbean, Middle America, and South America.
Four themes present commonalities in the diversity of the original people of South America:
"Control of Power" stresses relationships among living people, people of the past, spirits, and human destiny.
"Presentation of Self" offers examples of adornments that enhance human and spiritual beauty in the everyday world and during rituals.
"Sounds of Spirits" presents musical components of human and spiritual relationships.
"Sustaining Life" illustrates enduring facets of livelihood and domestication.