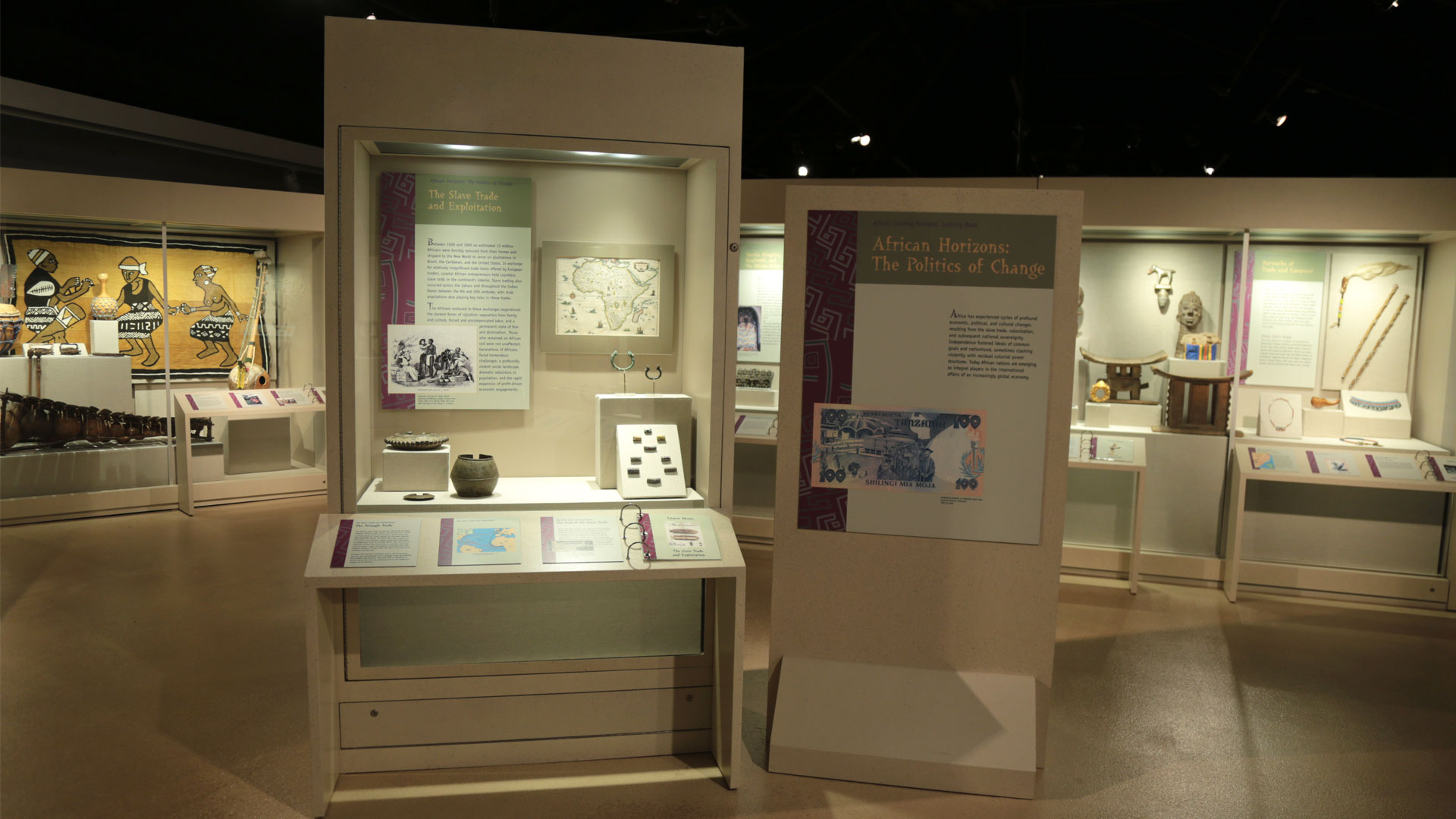 Africa: "Looking Forward, Looking Back"
Duration:

Permanent

Location:

Faletti Gallery of African Cultures
Africa, the second largest continent, is a vast and diverse land of many cultures. The continent is an array of environments in which indigenous peoples have created social, political, and economic systems adapted to their specific surroundings. Although urban centers are growing at increasing rates, many Africans still live in rural villages where life centers on the harvest and where feasts and celebrations reflect agricultural cycles.
The continent has a long history of vibrant oral traditions, powerful empires, and far-reaching trade routes. Many countries in Africa are currently experiencing significant and often turbulent political change and economic revitalization. African societies today are a rich blend of ancient traditions and modern innovations, adapting to the needs and opportunities of today.
Exhibit Redesign
Our project, Reinterpreting Africa: Centering Diverse and Authentic Cultural Voices in a Museum Gallery, aims to update the Gallery of African Cultures through community evaluation. This project reflects our intention to respect diverse knowledge systems and to represent multiple curatorial voices.