Online Trivia Night: Blues and American Music
Event Date:

Friday, January 28, 2022

Time:

7:30 pm–9:00 pm (CST)

Location:

Online via Zoom
How to play
Each team needs a name, 1 captain, and up to 5 other players. Team members do not need to be located in the C-U area—feel free to bring together friends and family from across the country to join in the trivial fun.
Registration
Sign up by 9:00 am the day of the game, and a Zoom invite to the event will be sent by noon that day.
Email julie@culockdowntrivia.org(email link) to sign up.
About the Exhibit
"Blues dance" is a new name encompassing a family of social and popular dance practices of everyday people within African American communities in the US. It was and is done to blues music from gospel, to jazz, acoustic Delta blues, electric Chicago Blues and more. Like other branches of African American vernacular dance such as Chicago Steppin', Hip Hop, and Lindy Hop, the roots of Blues dance evolved out of African and African American dance traditions. Since the 1990s blues dance has become popular in mainstream communities around the world.
Come explore Blues Dance and African American vernacular dance as it evolved and is practiced today in our local community in our Blues Dancing and its African American Roots exhibit. Included in the exhibit are artworks by contemporary artists, archival photographs, and video interviews with local African American community members and University alumni sharing personal stories of dance and music. The exhibit runs through May 31, 2022 and is supported by the Donald W. and Dorothy Berkey White Endowment Fund and the Betty Ann Knight Permanent Endowment.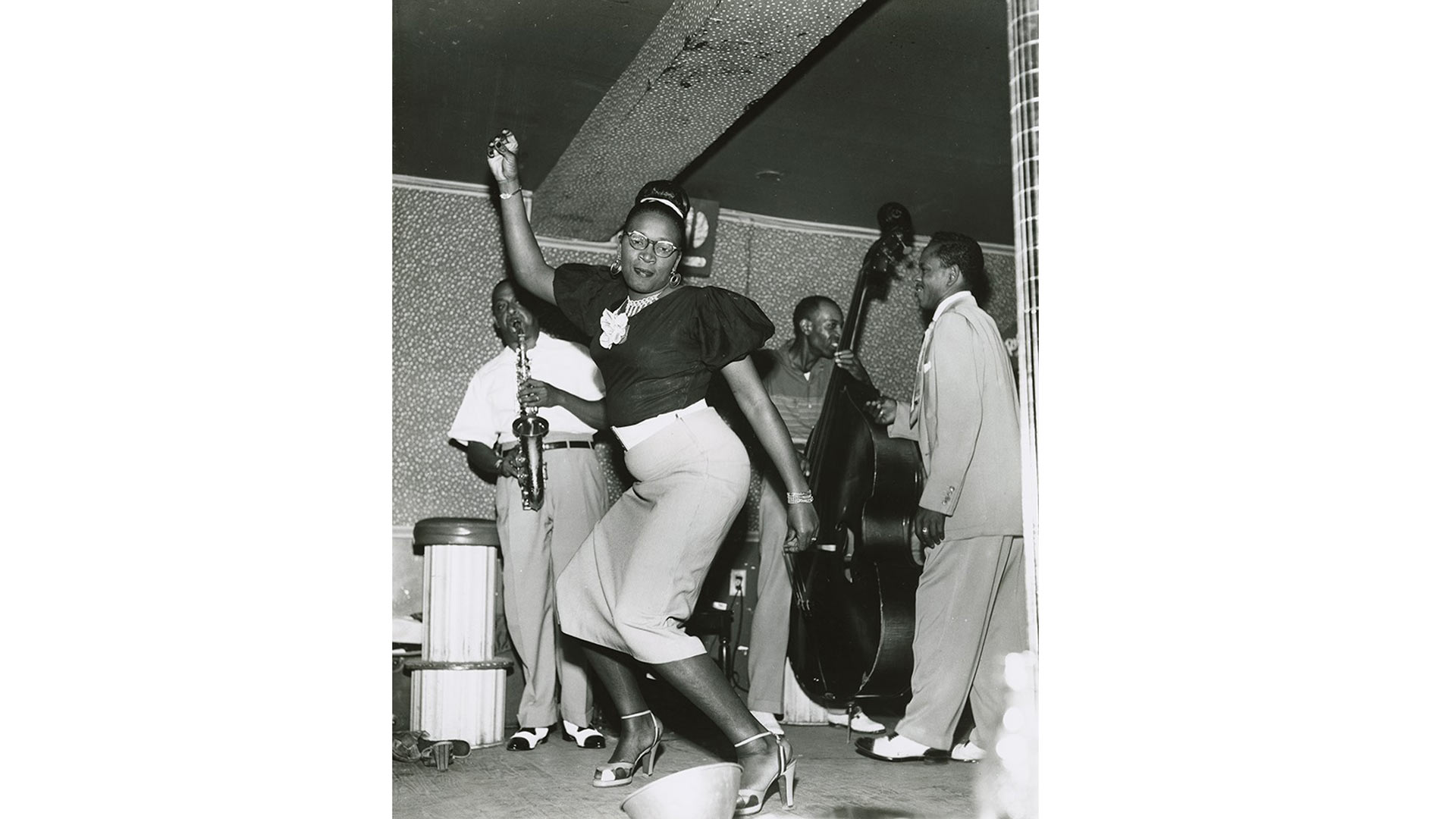 Please note that this program does NOT take place at the Spurlock Museum.
Add Event to Calendar

Add to Calendar