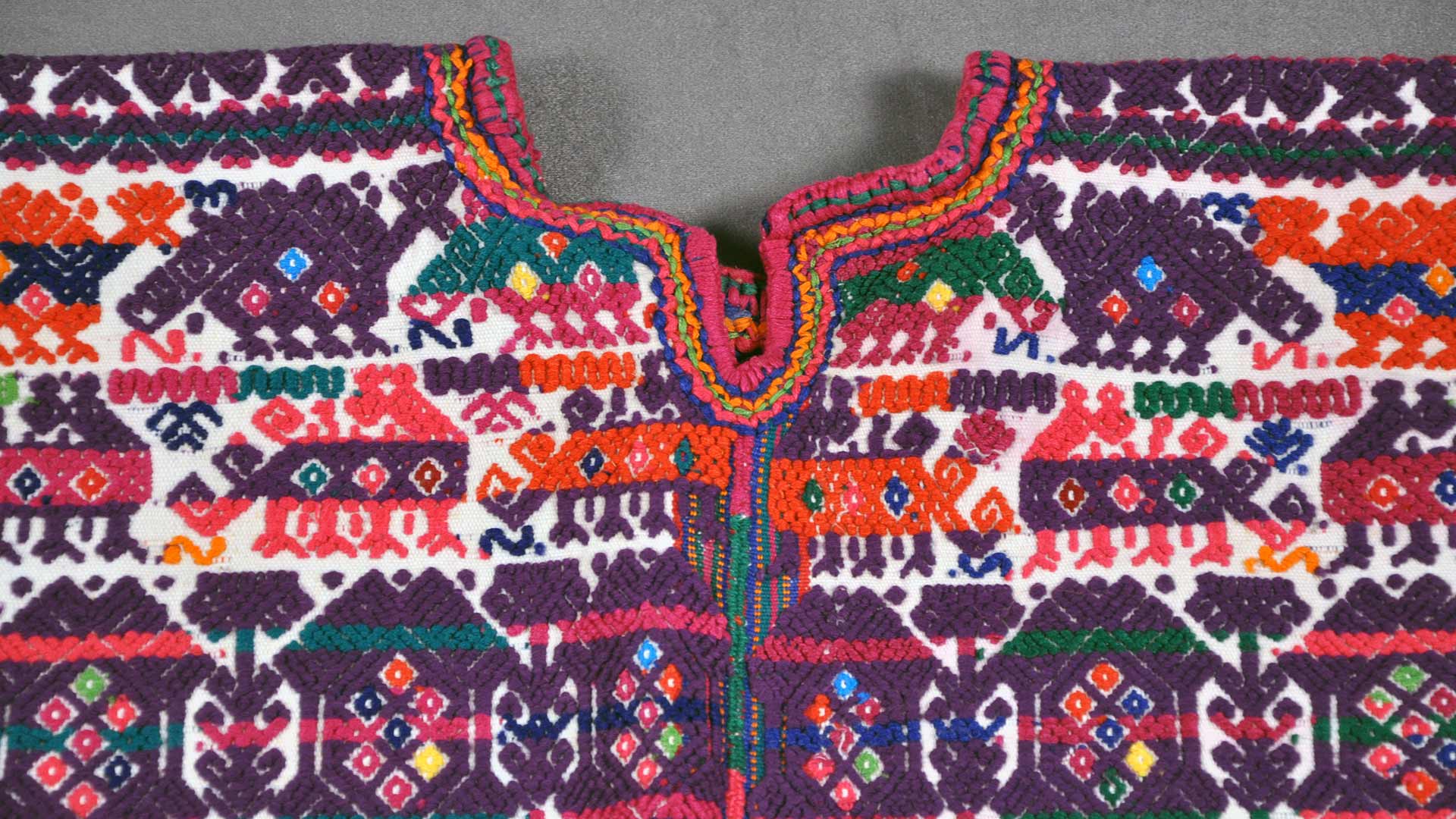 Kieffer-Lopez Collection
of Ethnographic Textiles and Artifacts
Gerard Lopez donated a collection of ethnographic materials and textiles built over 40 years with his late wife, Margaret "Peg" Kieffer (1940–2006). Margaret Kieffer, Ph.D., developed a strong interest in indigenous textiles and their construction while working on her doctorate in Guatemala. In her goal to collect a sample of weaving from each Guatemalan state in order to reflect the diversity of designs, Dr. Kieffer amassed over 800 textiles and articles of clothing.
Dr. Kieffer and Gerard Lopez traveled to Africa and Asia, expanding their collections of textiles from countries such as Ghana, Niger, Thailand, Burma, and India. Dr. Kieffer enhanced her collection with objects related to cloth construction like weaving pulleys, shuttles, and backstrap looms.
The couple also collected other ethnographic materials from Africa, Asia, and Central America during their travels. These objects reflect the daily life and activities of indigenous groups across the globe. The Kieffer-Lopez collection enhances the Spurlock Museum holdings for Central America, Africa, South Asia, and Southeast Asia, providing new opportunities for research and exhibition.