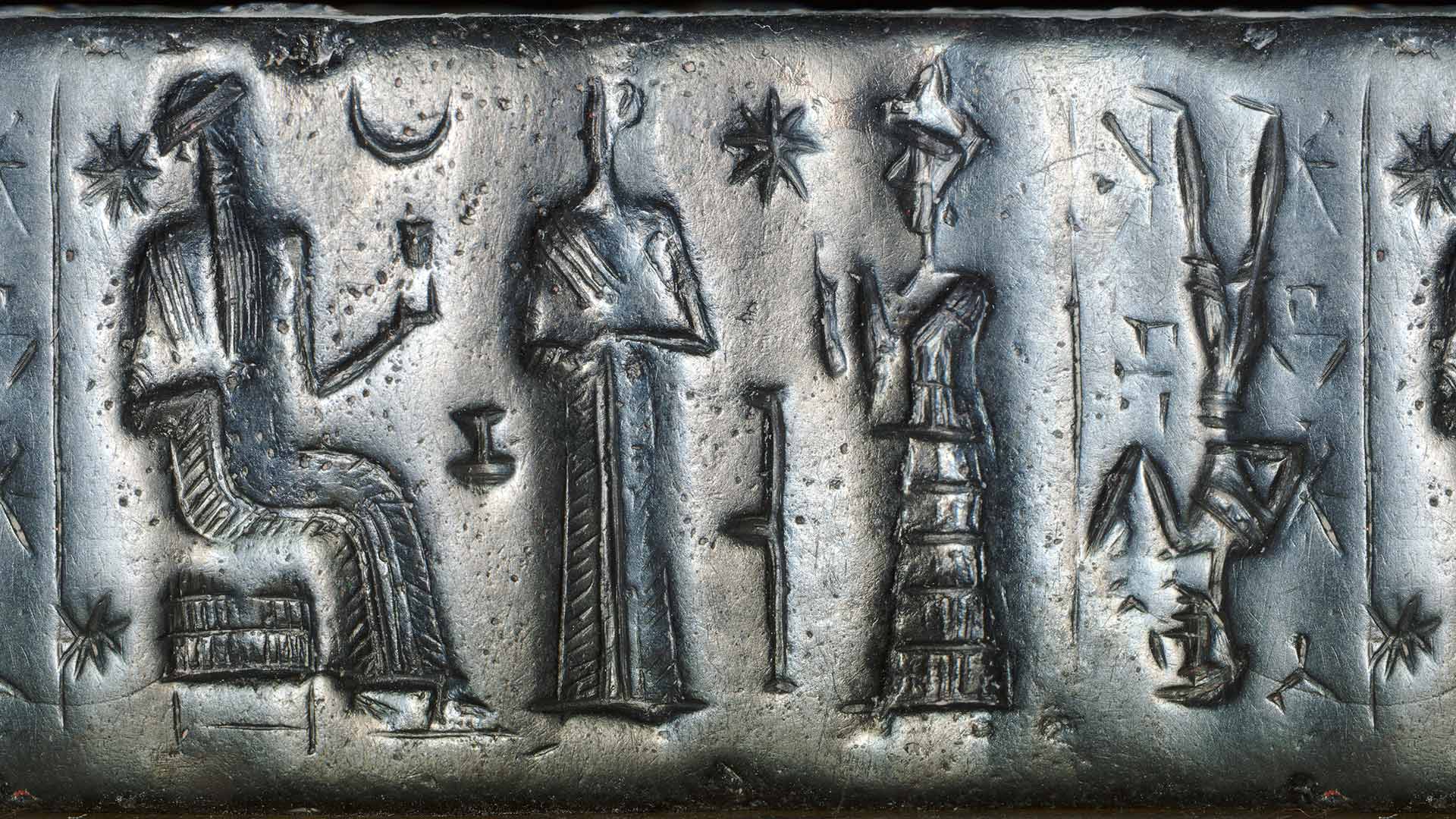 Mesopotamian Cylinder Seals Collection
Mesopotamian Cylinder Seals Collection
The Spurlock Museum houses a collection of 59 ancient Mesopotamian cylinder seals. These are small stone cylinders, about an inch tall, with carved designs on their curved surfaces. The seals were rolled along the wet clay of a cuneiform tablet, creating an impression of the design on the surface that acted as the owner's identifying mark, somewhat like the modern signature. The Museum's collection includes seals from as early as 3200 BCE and as late as 450 BCE.
Imaging the Seals
Our Artifact Imaging Center has a camera that takes flat images of cylindrical surfaces, providing unique, high-resolution photographs of the entire carved designs on the seals. This gallery provides some examples of the 360-degree images so you can get a better sense of the artists' work.
The 15 images below represent a sampling of the 59 objects in the collection. These images were taken using the special process that has enlarged the seals and has "flattened" their cylindrical surface. Traditional photos and other details can be viewed by clicking the number under each image.