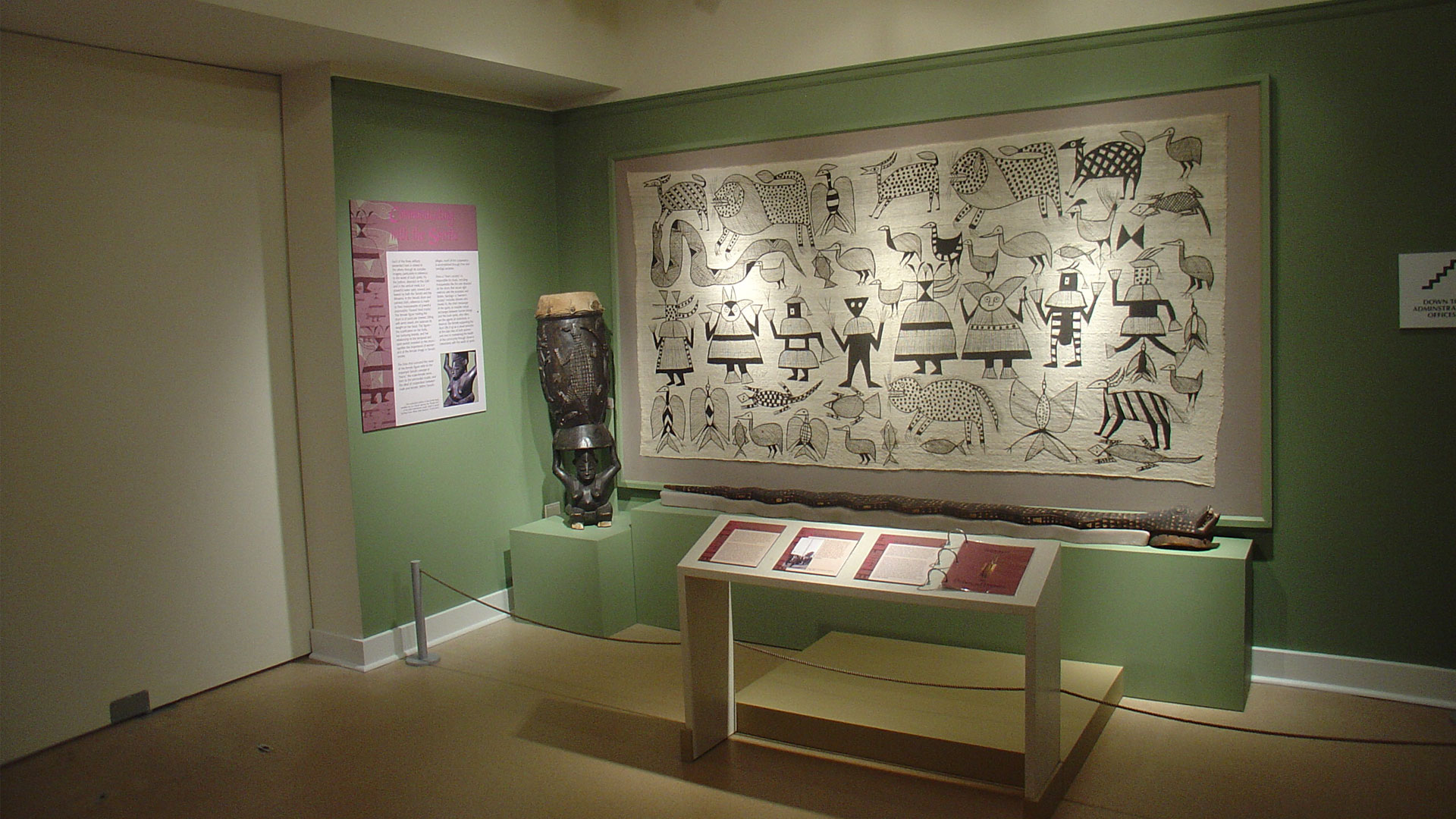 Where Animals Dance
Duration:

Temporary

Location:

Campbell Gallery
(date) 9/14/2006–3/4/2007
The origins of the carved wooden masks included in this exhibit, the meanings attached to their imagery, and the contexts of the various masquerades to which they belong, are the subject of Where Animals Dance. All of these masks refer in some way to animals living in the uncultivated lands of rural West Africa, areas often identified simply as "the bush." Hunters who enter the bush to kill game and farmers who disturb plants and animals as they clear land for cultivation enter the domain not only of wild animals but also of myriad spirits and supernatural beings. It is this world of powerful and potentially dangerous spirit beings—unpredictable and inscrutable—that most often inspires masquerade. In relationships with the spirits referenced in masks, and in the actions of masquerades, many West African peoples attempt to secure the well-being of individuals and their communities.
Masquerades take place in many different contexts depending upon their particular role and the society to which they belong. They most often appear in celebrations and rituals that mark the agricultural cycle, assist in spiritual cleansing, accompany rites of passage—the initiation of a child to adulthood, the rebirth of the dead as ancestors—and entertain crowds on market days and at festivals.  Learn more about each mask, the impetus for its creation, its imagery, and its place in masquerade.
The contexts of masquerades in West African societies are highly varied. Some masquerades appear before village or festival audiences, where their performances educate and entertain. For example, the energetic masquerade of the intentionally wild kplekple, like the one on exhibit in the nearby case, is part of a day-long spectacle in the village. Other masquerades, like that of the Senufo korubla mask featured in another area of the gallery, are considered powerful and potentially dangerous and come out only before a select audience.
A carved wooden mask is but one element of a dynamic masquerade assemblage-symbolic fibers and fabrics cover the masquerader, movements communicate its identity and nature, and songs and musical instruments support its participation in celebration or ritual. Often referred to as the "head," a mask on exhibit in a museum is far removed from its original context—its animation in masquerade.