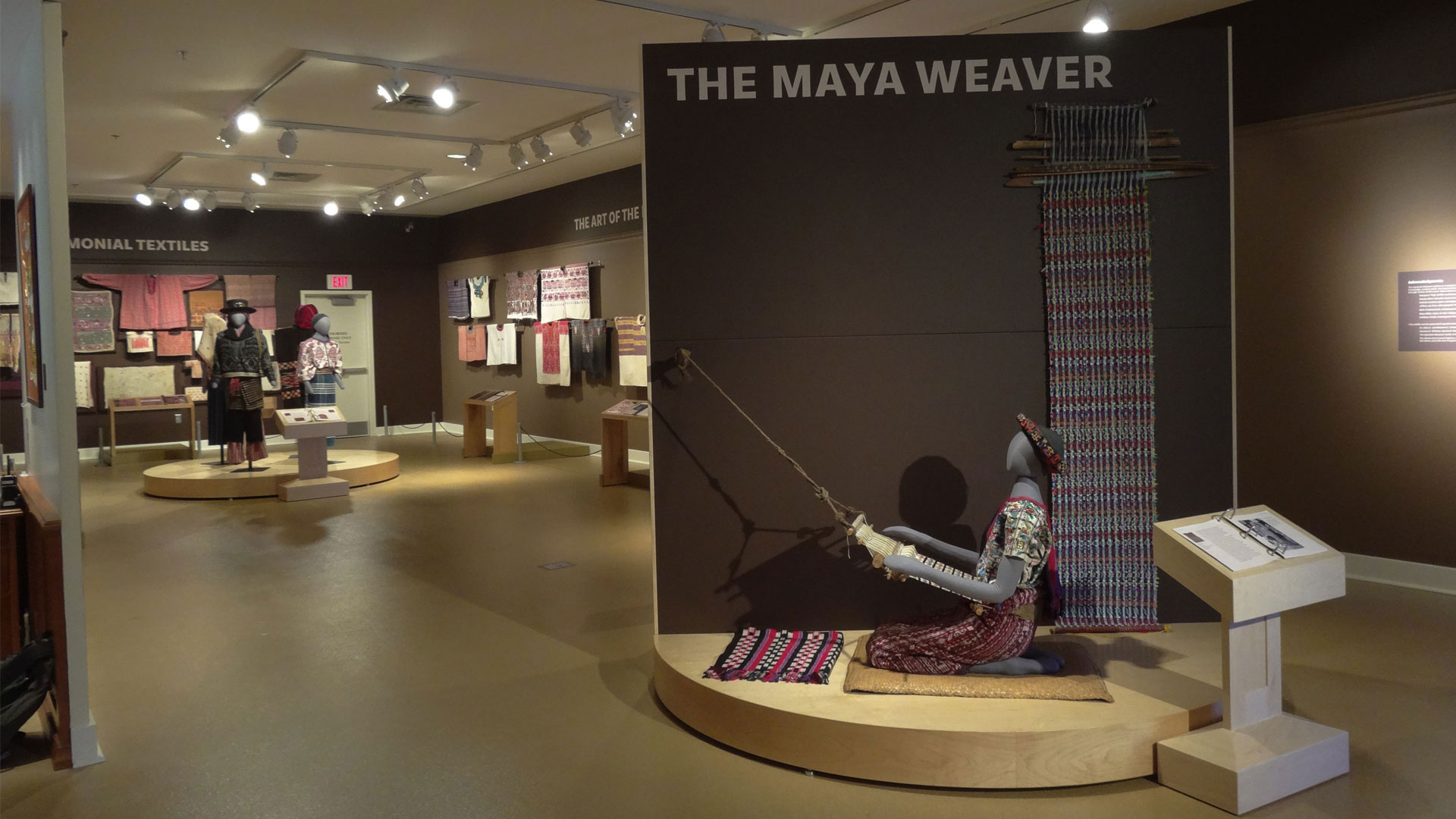 Artists of the Loom:
Maya Weavers of Guatemala
Duration:

Temporary

Location:

Campbell Gallery
(date) 9/16/2014–1/25/2015
Tantos símbolos, cábalas, sabidurias Astrales y cálculos se urden en sus telas.

So many symbols, spells, sayings, Stars and conjectures are warped in their cloth.

Miguel Angel Astúrias, Guatemalan poet and novelist, 1974
Maya cloth and clothing are created by traditional artists of the loom. Through the medium of fine textiles, they portray the rich natural and symbolic world in which they live. Fabrics filled with brilliant colors and distinctive designs have an inherent aesthetic power. They speak in a silent language that is shared across cultures, expressing important aspects of the wearer's identity: community, region, religion, status, rank, or age.
This exhibit celebrates not only the artistry and endurance of the Maya weaving tradition but also the cultural intelligence and creative force of the weavers themselves. More than 90 textiles coming from 32 highland towns are presented, each textile woven in a style that identifies the town of its weaver and the wearer. Exhibit areas address the links between the living and ancient Maya, the weaver and the backstrap loom, textiles for daily wear, the art of the traditional Maya blouse, or huipil, ceremonial cloths and clothing, and evidence of evolution in textile designs.
The Spurlock Museum's changing exhibits are made possible through a gift from Allan C. and Marlene S. Campbell and supported in part by the Illinois Arts Council, a state agency.