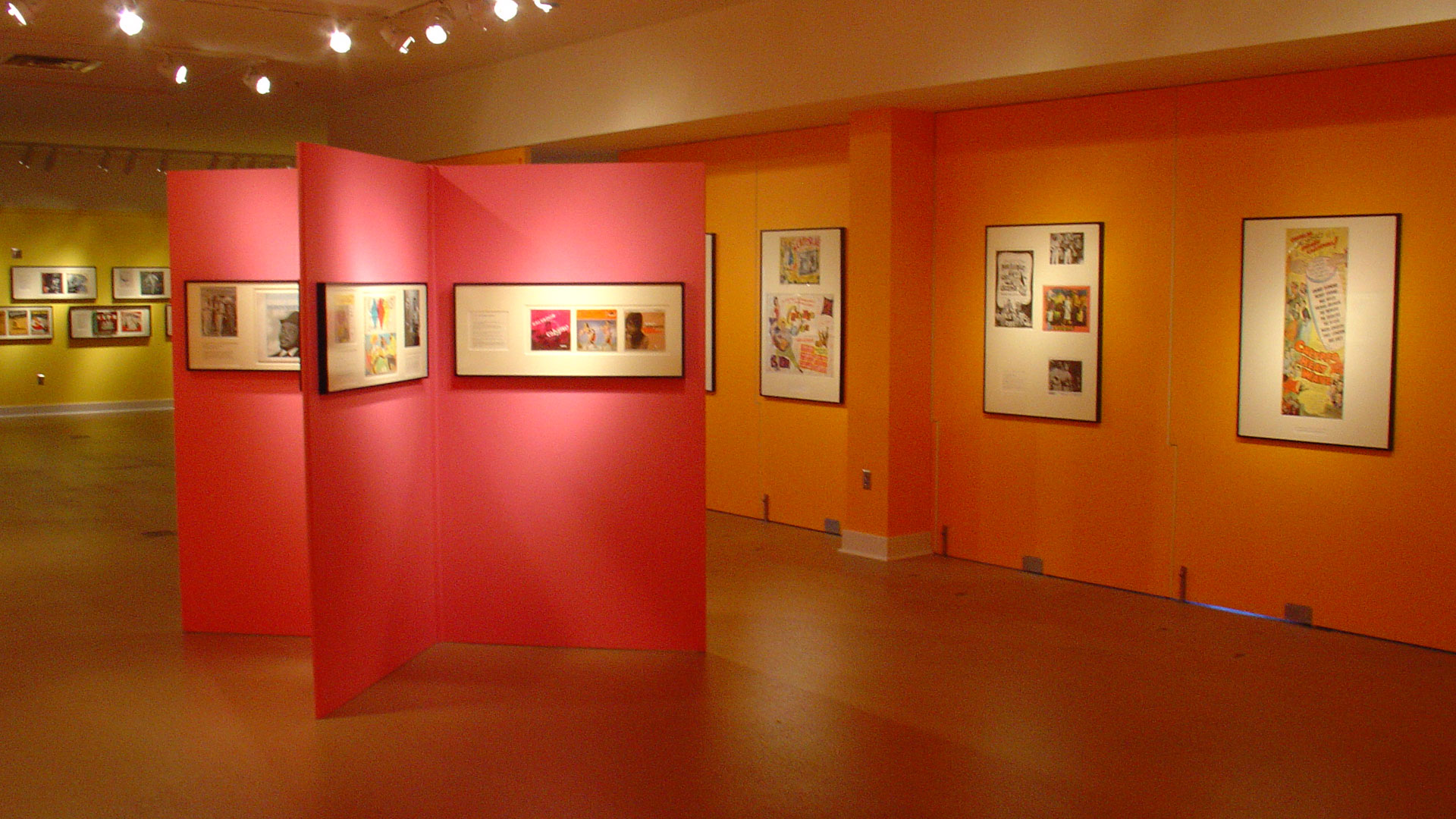 Calypso Music in Postwar America:
Photographs and Illustrations, 1945-1960
Duration:

Temporary

Location:

Campbell Gallery
(date) 3/25/2008–8/10/2008
Modern calypso emerged around 1900 in the southern Caribbean island of Trinidad, where it was sung, primarily by men of African descent, during the festive Carnival season. Each year singers composed new calypsos and performed them in tents in the island's cities and towns. Local audiences considered these artists to be masters of words who offered sharp-witted commentary on life in Trinidad, world affairs and the human condition.
Though calypso singers recorded and performed in the United States before World War II, the war greatly expanded American awareness of the music. During the war years, thousands of U.S. Army and Navy personnel were stationed in Trinidad, where they became intrigued by calypso. In the postwar period, the rise of fast and affordable airline travel enabled more Americans to vacation in the Caribbean. As tourists, they enjoyed calypso at Caribbean hotels and nightclubs, but had little understanding of how the art form was shaped by local economic realities and political aspirations. For Americans, the Caribbean was a region of leisure and excitement. They associated calypso with good times and wanted to hear more of the music back in the U.S.
After World War II, Trinidadian calypso singers continued to record in New York and perform in nightclubs. They sang fewer calypsos about Trinidadian events and, instead, focused on world affairs or universal themes, particularly relationships between men and women. They also sang about the immigration experience, with commentary on such topics as New York subways, American racism and nostalgia for their homes in the Caribbean.
During the calypso craze, publishers churned out calypso sheet music and songbooks. The covers of these publications generally featured photographs of popular American singers or stereotyped images of Caribbean scenes. Though calypso originated in the urban centers of Trinidad, Americans imagined calypso in a tranquil rural Caribbean. Meanwhile, Hollywood responded to the calypso craze by promptly releasing calypso-themed movies. In keeping with the graphics of record covers and sheet music, movie promotional materials portrayed calypso as dynamic, sensual and fun, rather than as a complex artistic tradition.
Calypso Music in Postwar America was organized by the Historical Museum of Southern Florida and funded in part by the National Endowment for the Humanities.