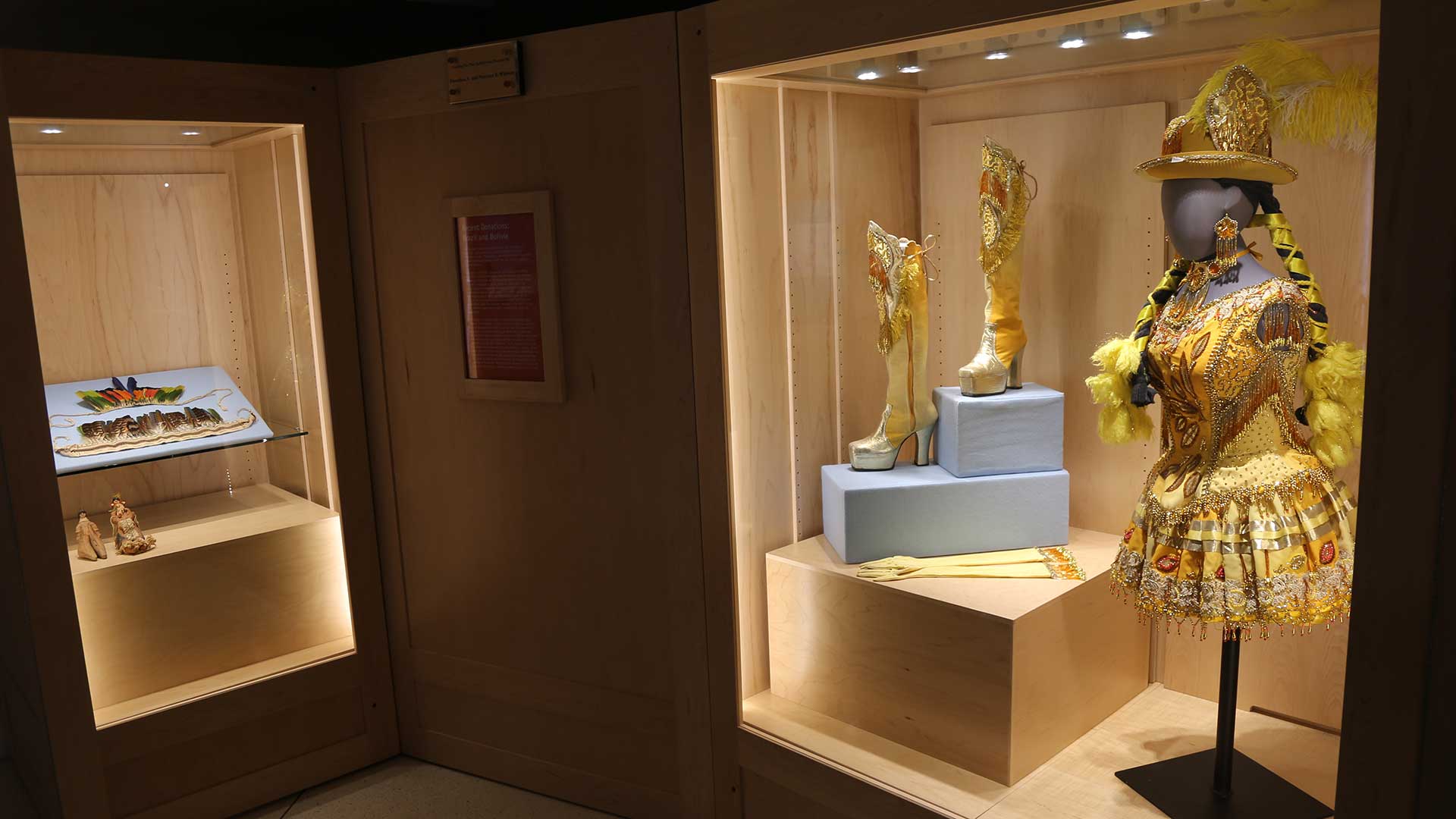 Recent Donations: Brazil & Bolivia
Duration:

Temporary

Location:

Whitten Featured Object Case
(date) 5/16/2016–9/18/2016
The Spurlock Museum recently received 2 donations of 20th- and 21st-century artifacts from South American cultures. These objects demonstrate artistic traditions of their respective cultures, which are also used to promote or support tourism in their countries.
The objects in the left case are the gift of Jeanne Hoefling, daughter of Howard and Evelyn Hammer. Mr. and Mrs. Hammer purchased objects from the Karaja people living along the Araguaia River valley in 1956–1957.
The objects in the right case are the gift of Licet and Elena Rosales (2015.06). It is a Morenada costume from Oruro, Bolivia, and was worn by Licet Rosales in the 2007 Oruro Carnival. The costume was designed and constructed by Hugo Borda and his assistants.