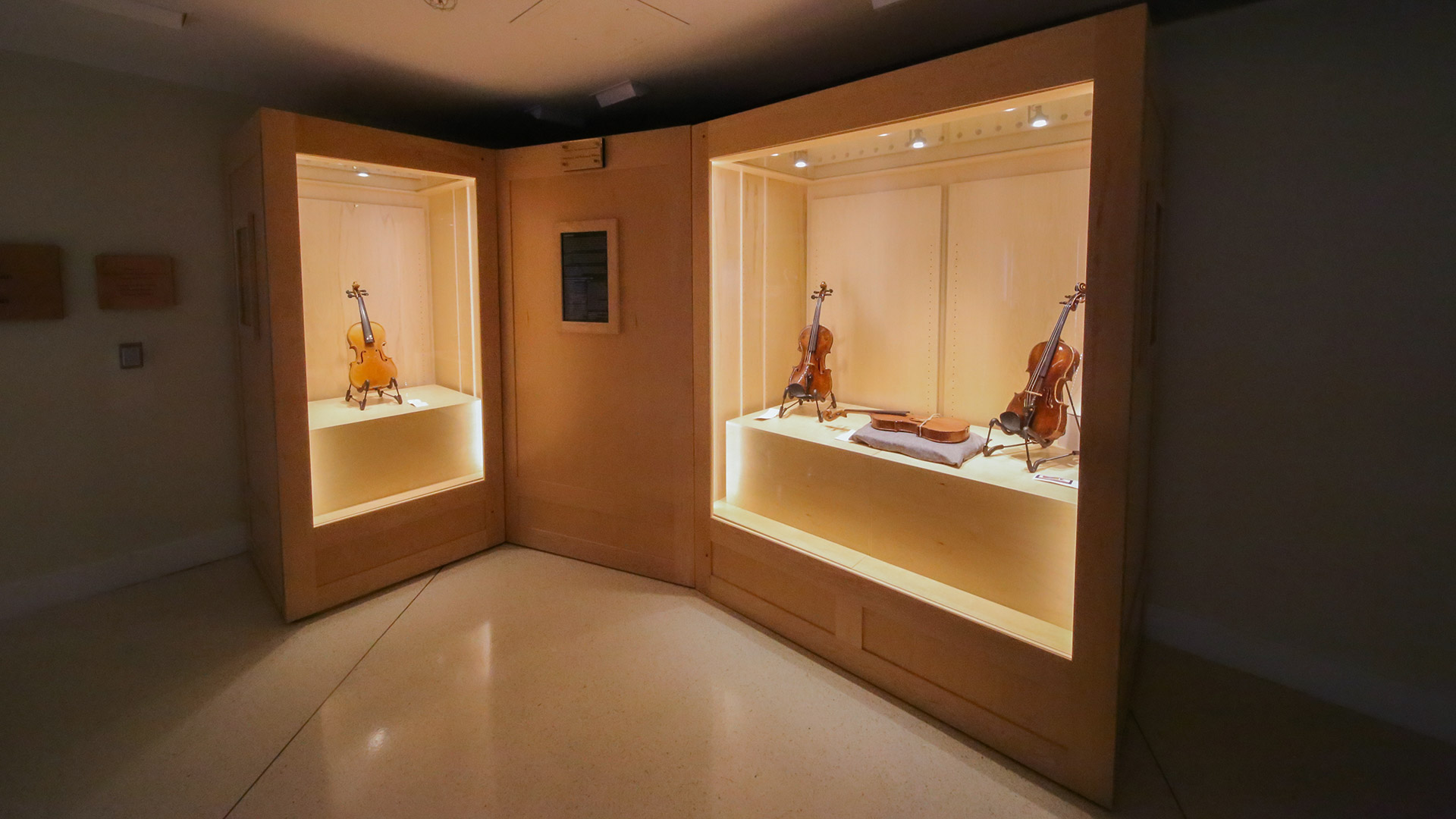 Violins of Hope
Duration:

Temporary

Location:

Whitten Featured Object Case
(date) 4/21/2023–5/25/2023
Violins of Hope, hosted by JCC (Jewish Community Center) Chicago and other partner organizations, is coming to Chicagoland and surrounding areas across Illinois from April through September 2023. The collection of 70 string instruments played by Jewish musicians before and during the Holocaust has been painstakingly restored and is now coming to our area for cultural exhibitions, performances, and community education with a message of hope, resistance, resilience, and unity.
Local partners include the Champaign-Urbana Jewish Federation.
Related displays and programs are happening in multiple locations in Illinois. Please check calendars carefully for exact event information. More information is available at JCC Chicago's Violins of Hope page.
Spurlock's display features 4 violins and is on view April 21 through May 31. Related events include performances on April 23, April 30, and May 11.
With support from the Spurlock Museum Judaica Fund.