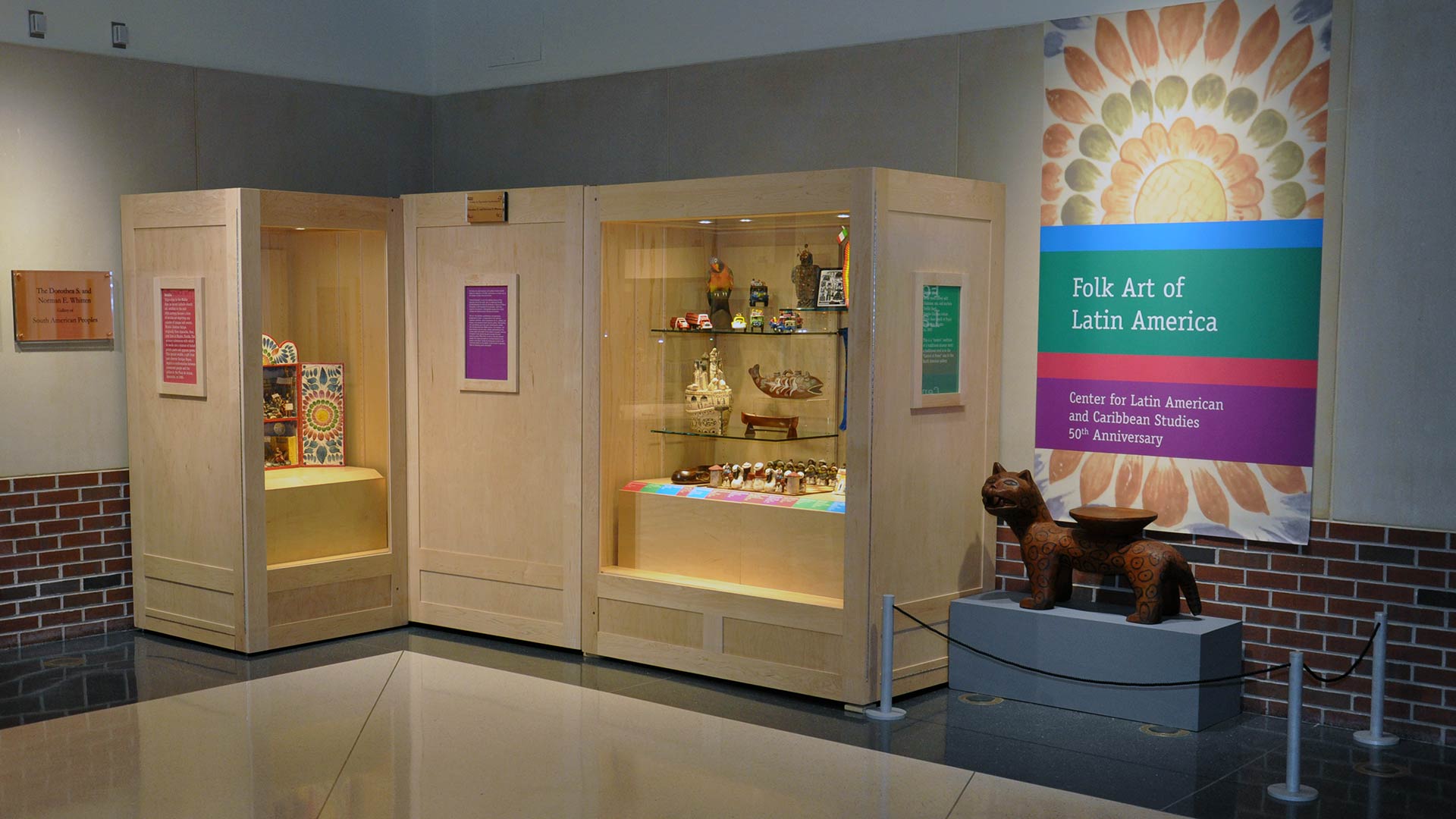 Folk Art of Latin America:
Center for Latin American and Caribbean Studies 50th Anniversary
Duration:

Temporary

Location:

Central Core
(date) 9/10/2013–1/5/2014
The Center for Latin American and Caribbean Studies (CLACS) begins its celebration of its 50th anniversary as a formal unit of the College of Liberal Arts and Sciences with an exhibit of folk art at the Spurlock Museum. "Cultural Diversity" is one of the defining features of this important area of the world, and it is understood through interdisciplinarity for which the University of Illinois at Urbana-Champaign is well recognized internationally. CLACS here supports and promotes a distinguished program and a highly collegial and talented group of faculty and students.
Folk art—the aesthetic manifestations and expressions fundamental to these —is represented in this small but important exhibition, which complements the art, artifacts, and images in the permanent South American gallery. After looking over and thinking about this small commemorative exhibit that includes pieces from Middle America, the Caribbean, and South America, you can enjoy a deeper understanding of the cultural depth and breadth of the products of peoples' creativity throughout South America by going through the South American gallery.