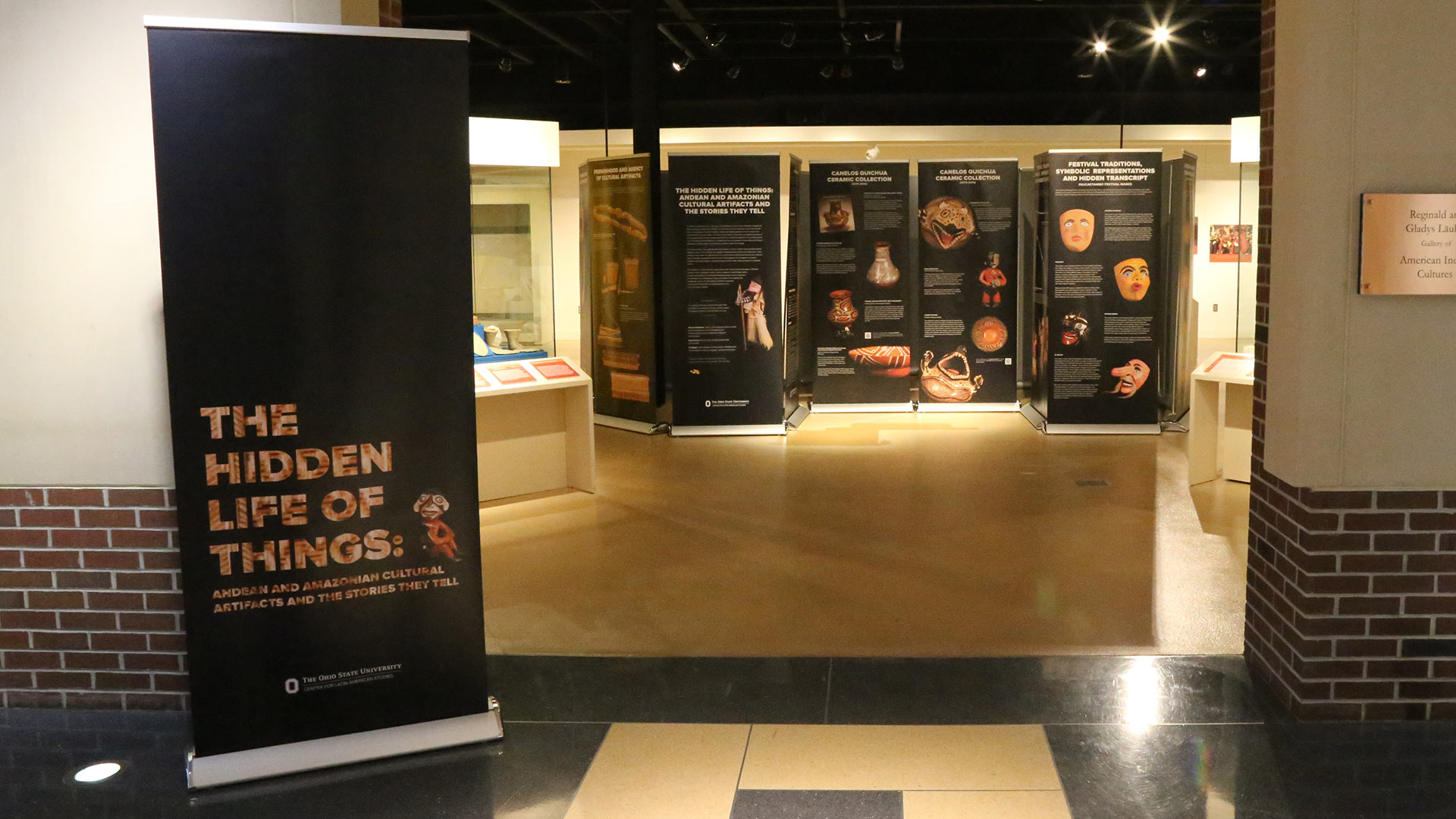 The Hidden Life of Things:
Andean and Amazonian Cultural Artifacts and the Stories They Tell
Duration:

Temporary

Location:

Whitten Gallery of South American Peoples
(date) 11/06/2018–12/16/2018
The Andes and Amazonia have long histories conveyed through oral traditions, material objects, and other forms of cultural expression. Wisdom and meaning were, and continue to be, passed down from one generation to the next via the processes and meanings behind beautifully-made things. These practices communicate ideas and information just as written texts do in other contexts.
This exhibit presents some of the ways Indigenous communities inscribe rich narratives of their cultural and historical experiences in tactile surfaces and performance traditions rather than on paper. It features Andean and Amazonian cultural artifacts as historical and literary text in their own right, providing insight into alternative literacies and historiographies.
This traveling exhibit was produced by the Center for Latin American Studies at The Ohio State University in collaboration with various units on campus and funding support from a U.S. Department of Education Title VI grant and a private donation from Norman E. Whitten to The Ohio State University. The exhibit was developed by and is on loan from The Ohio State University. The objects in this exhibit support a growing curriculum on the Andes and Amazonia at OSU and are part of a developing Integrated Learning Environment for the Study of Andean and Amazonian Languages and Cultures that features activity-based and experiential pedagogies compatible with non-Western traditions and that engage prevailing forms of Indigenous knowledge, power, resistance, and self-determination.
Coati Mundi or Cucuchu by Apacha Vargas, Nuevo Mundo, Ecuador

Shigra (crosslinked bag)

Calabaza Tallada (etched story gourd), Andean Ecuador

Unkhuña, Chinchero, Cuzco, Peru
Andean Aruchico Festival Dancers with Aya Uma Masks
All object images are courtesy of The Ohio State University.