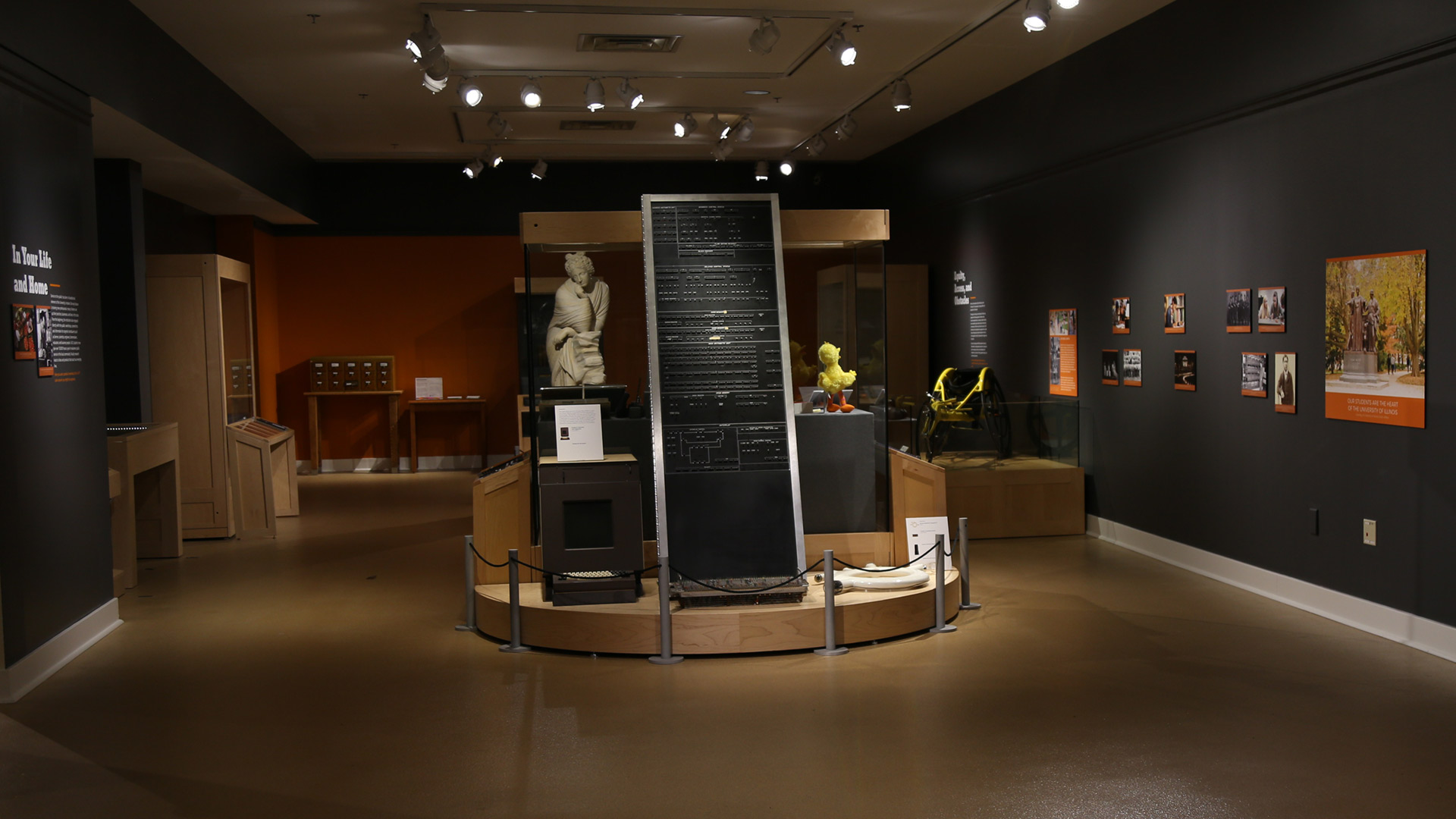 Knowledge at Work:
The University of Illinois at 150
Duration:

Temporary

Location:

Campbell Gallery
(date) 9/12/2017–12/21/2018
The exhibit Knowledge at Work: The University of Illinois at 150 traces the connections between the University of Illinois and people, places, and ideas near and far. Explore this community of educators, researchers, and students over decades of learning, research, and public service. Learn about contributions of a wide variety of people and groups to campus history and ways the University has changed how it relates to the people it serves.
From its founding as a Land Grant institution in 1867 focused on agriculture and engineering, through expansions into arts, graduate studies, and national and international collaborations, the University has maintained a mission to deliver education and research in service to society. In Knowledge at Work, we look at the role of the University of Illinois as a nexus for bringing together people with diverse backgrounds, perspectives, and experiences in a common pursuit. The background and needs of students and faculty have changed over time, inspiring new facilities, curricula, and services.
On display are artifacts, documents, and photographs from throughout the University's history: books from the first library collection, a course schedule from 1877, panels from early ILLIAC computers, and Olympian Jean Driscoll's racing chair.