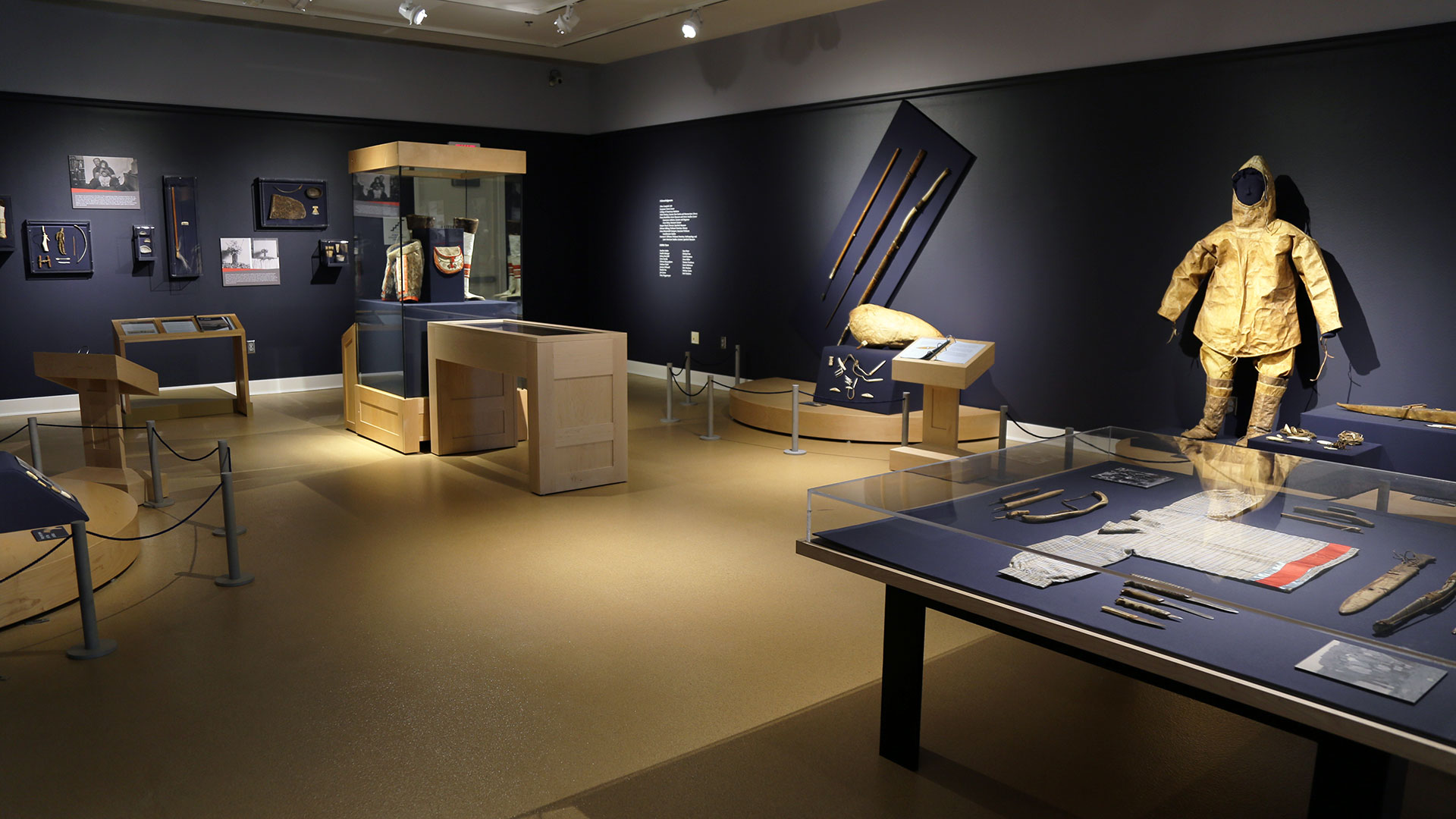 North of the Northern Lights:
Exploring the Crocker Land Arctic Expedition 1913–1917
Location:

Campbell Gallery

Duration:

Temporary
(date) 10/6/2015–7/31/2016
In 1913, the University of Illinois co-sponsored an expedition to northwest Greenland. Over the course of four years, the expeditionary crew collected objects and specimens and took thousands of photographs, all in pursuit of exploring and documenting the high Arctic in Greenland and Canada.
Presented a century later, these photographs and objects offer a subjective picture of how the expeditionary crew imagined themselves and the world around them. By claiming that this picture was objective, narratives of exploration tried to present the world as a controlled, stable place.
Failures, accidents, and mistakes shaped these accounts just as much as carefully laid plans. We hope that this exhibit will demonstrate just how messy, chaotic, and troubled such undertakings really are.