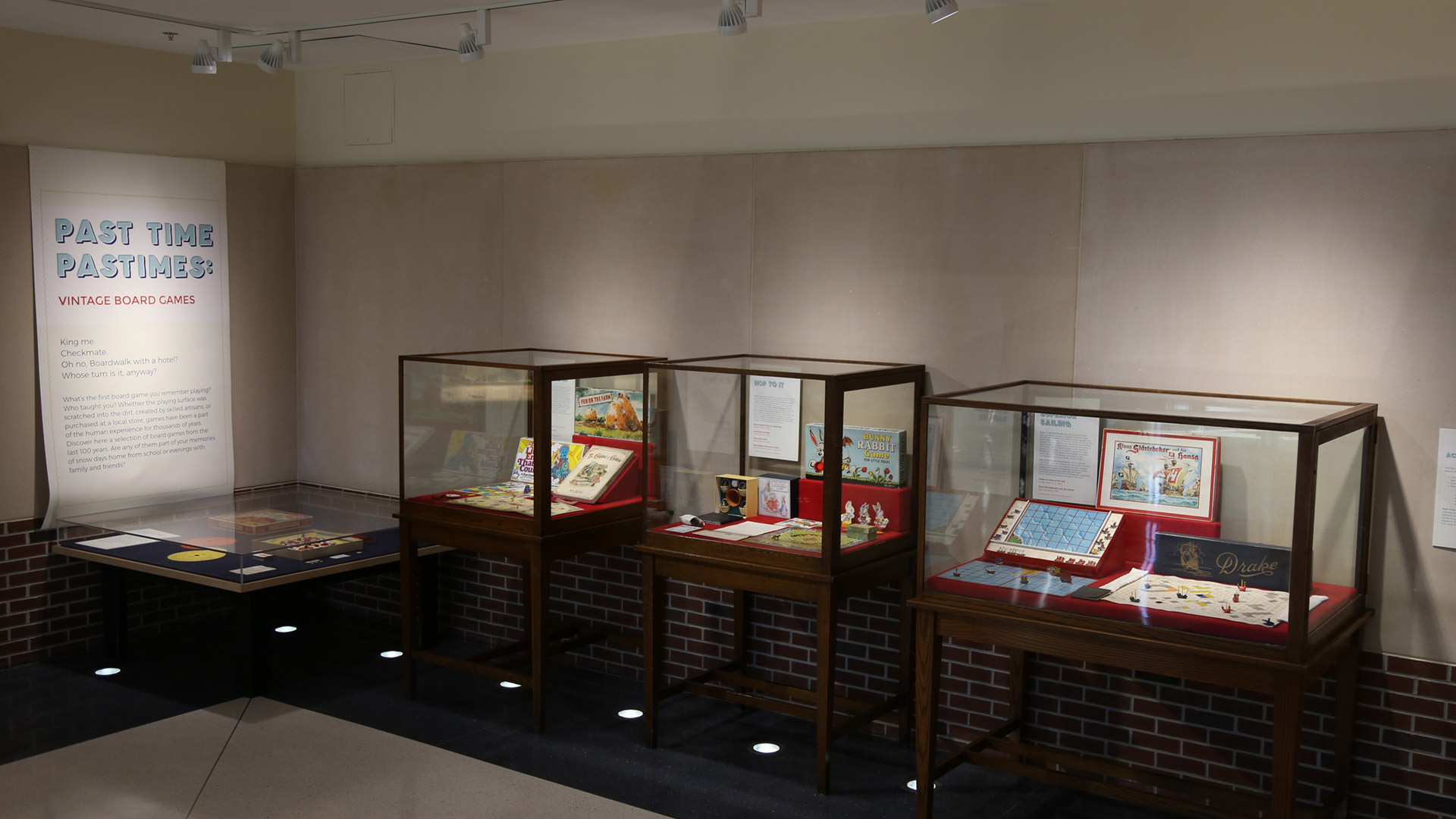 Past Time Pastimes:
Vintage Board Games
Duration:

Temporary

Location:

Hundley Central Core
(date) 4/5/2018–7/8/2018
What's the first board game you remember playing? Who taught you? Whether the playing surface was scratched into the dirt, created by skilled artisans, or purchased at a local store, games have been a part of the human experience for thousands of years. Discover a selection of board games from the last 100 years. Are any of them part of your memories of snow days home from school or evenings with family and friends?
Past Time Pastimes is part of the Playful by Design, Interdisciplinary Game Studies at Illinois Spring Symposium (external link) held April 5–7. It is sponsored by the Illinois Project for Research in the Humanities, Spurlock Museum, Illinois Informatics, CU Community FabLab, CITL, and the School for Information Sciences at UIUC.