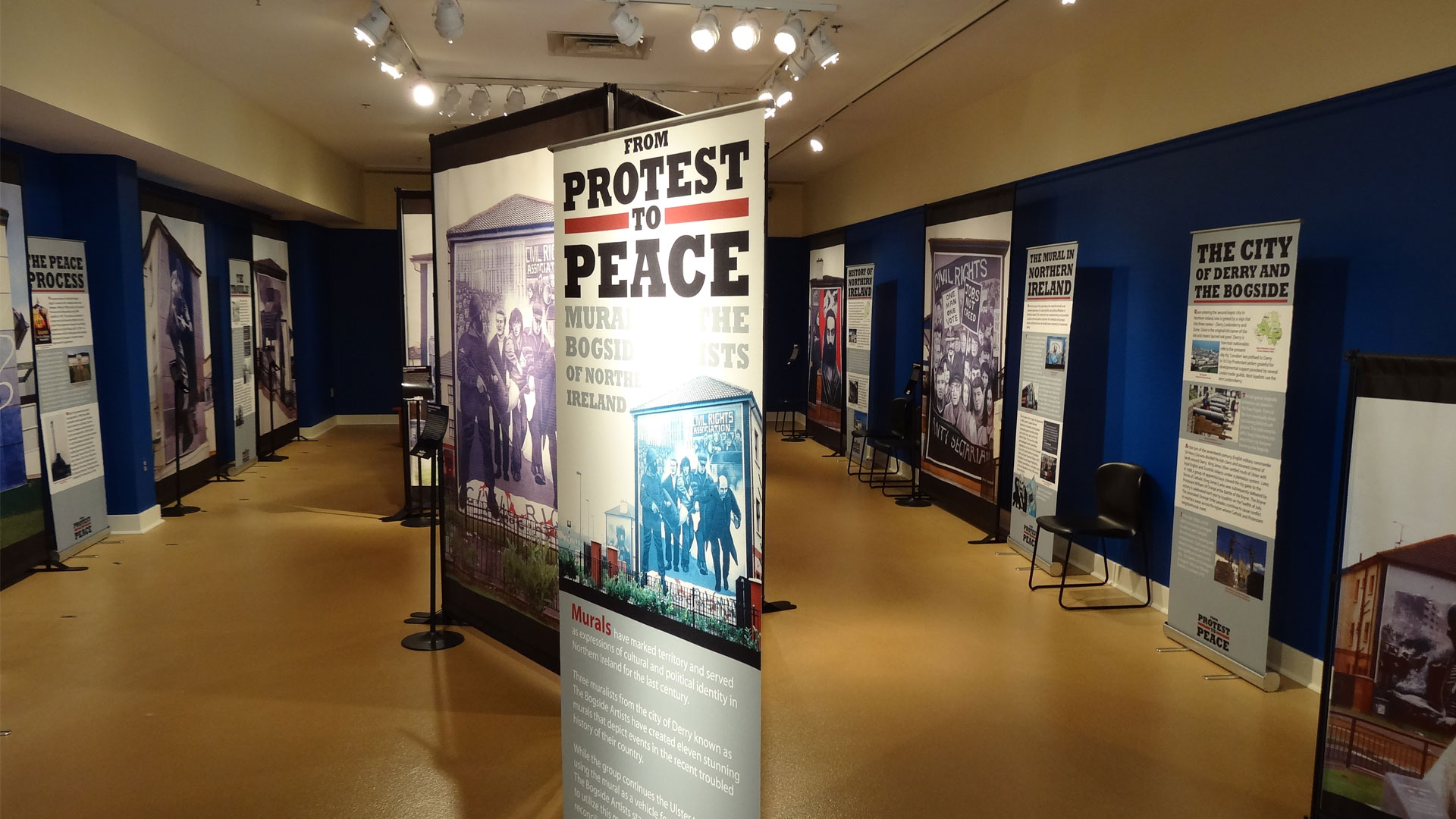 From Protest to Peace
Duration:

Temporary

Location:

Campbell Gallery
(date) 3/5/2013–6/16/2013
In 1994, brothers Tom and William Kelly and their friend Kevin Hasson joined together as The Bogside Artists. Having personally experienced the unfolding of the Northern Irish "Troubles,"" they united to express the struggle for civil rights in their community through public art. While the group continues the Ulster tradition of using the mural for social commentary, the Bogside Artists stand alone in their efforts to utilize this medium in cross-community workshops involving Protestants and Catholics to advance the peace and reconciliation process in Northern Ireland.
Working with the artists, the Georgia Southern University Museum, along with faculty curators from the Center for Irish Studies and the University Honors Program, developed this traveling exhibition. Murals created by the Bogside Artists are featured along with a series of interpretive panels that provides a balanced presentation of the history and politics of Northern Ireland. This exhibit is on loan from the Georgia Southern University Museum.
From Protest to Peace and its associated special events are made possible in part by gifts from Dr. Allan C. and Marlene S. Campbell and the Spurlock Museum Guild, and it is sponsored in part by the Illinois Arts Council, a state agency.