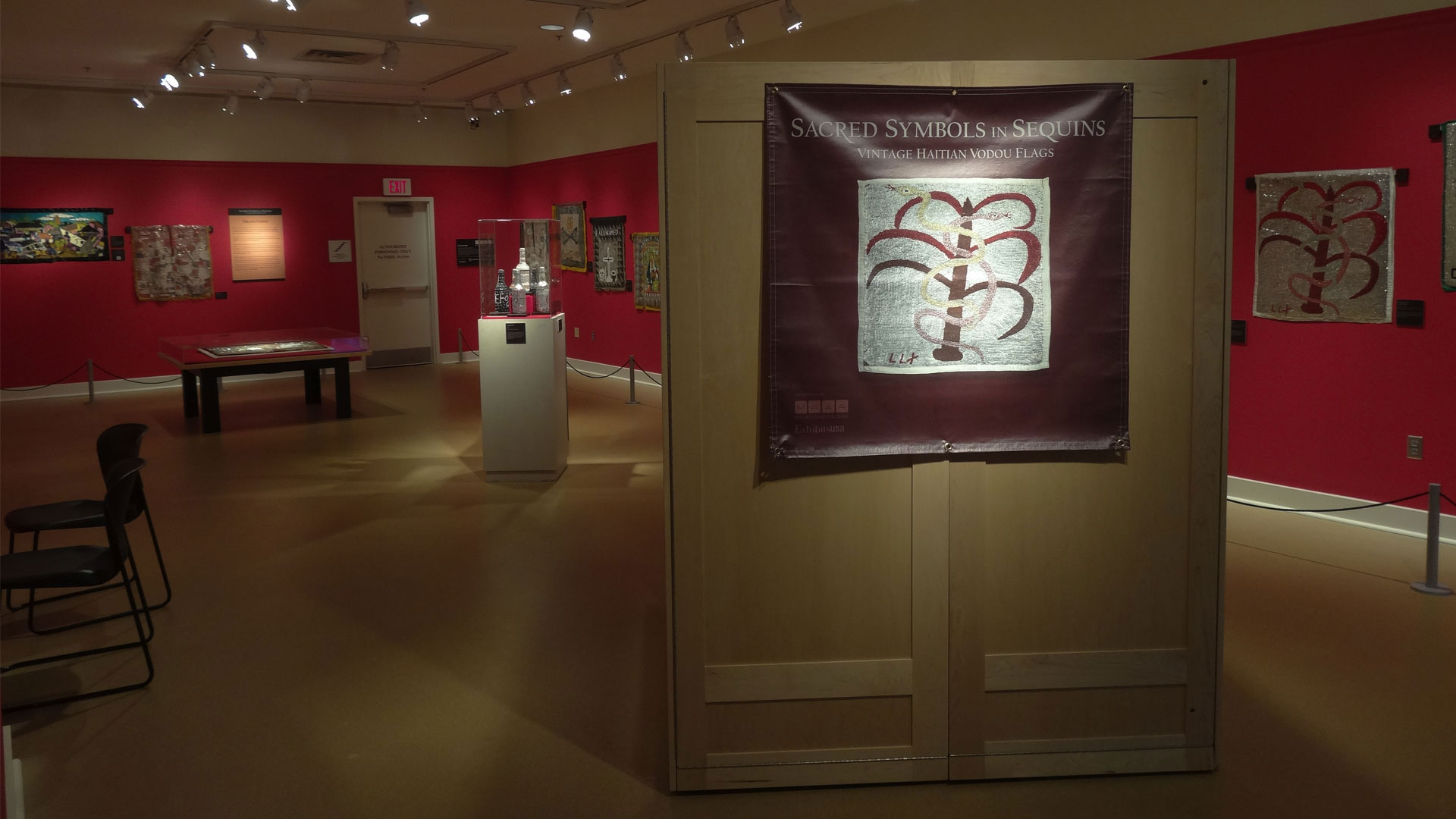 Sacred Symbols in Sequins:
Haitian Vodou Flags
Duration:

Temporary

Location:

Campbell Gallery
(date) 4/6/2014–8/10/2014
For many Americans, the term Vodou brings up unfortunate, Hollywood-inspired imagery involving hexes and curses, but visitors to Sacred Symbols in Sequins will gain new insights to the beauty and sanctity of Haitian Vodou. This exhibit features 16 vintage Haitian Vodou flags (drapo Vodou) from a rarely seen private collection. Six sparkling Vodou libation bottles and eight portraits of contemporary Vodou practitioners by renowned photographer Phyllis Galembo provide a context for these dazzling sequin- and bead-encrusted ceremonial banners. The exhibit also highlights Vodou libation bottles and portraits of contemporary practitioners.
The exhibit is a program of Exhibits USA, a national Division of Mid-America Arts Alliance and the National Endowment for the Arts.
For generations, skilled Haitian flag makers have formed remarkable mosaics of religious imagery by combining and juxtaposing symbols of Europe and the Americas with those brought from Africa centuries ago by captive slaves. Vodou societies (sosyete) generally possess at least two flags that represent both their congregation and the deities they worship. These flags are among the most sacred and expensive of ritual implements. Exhibits USA