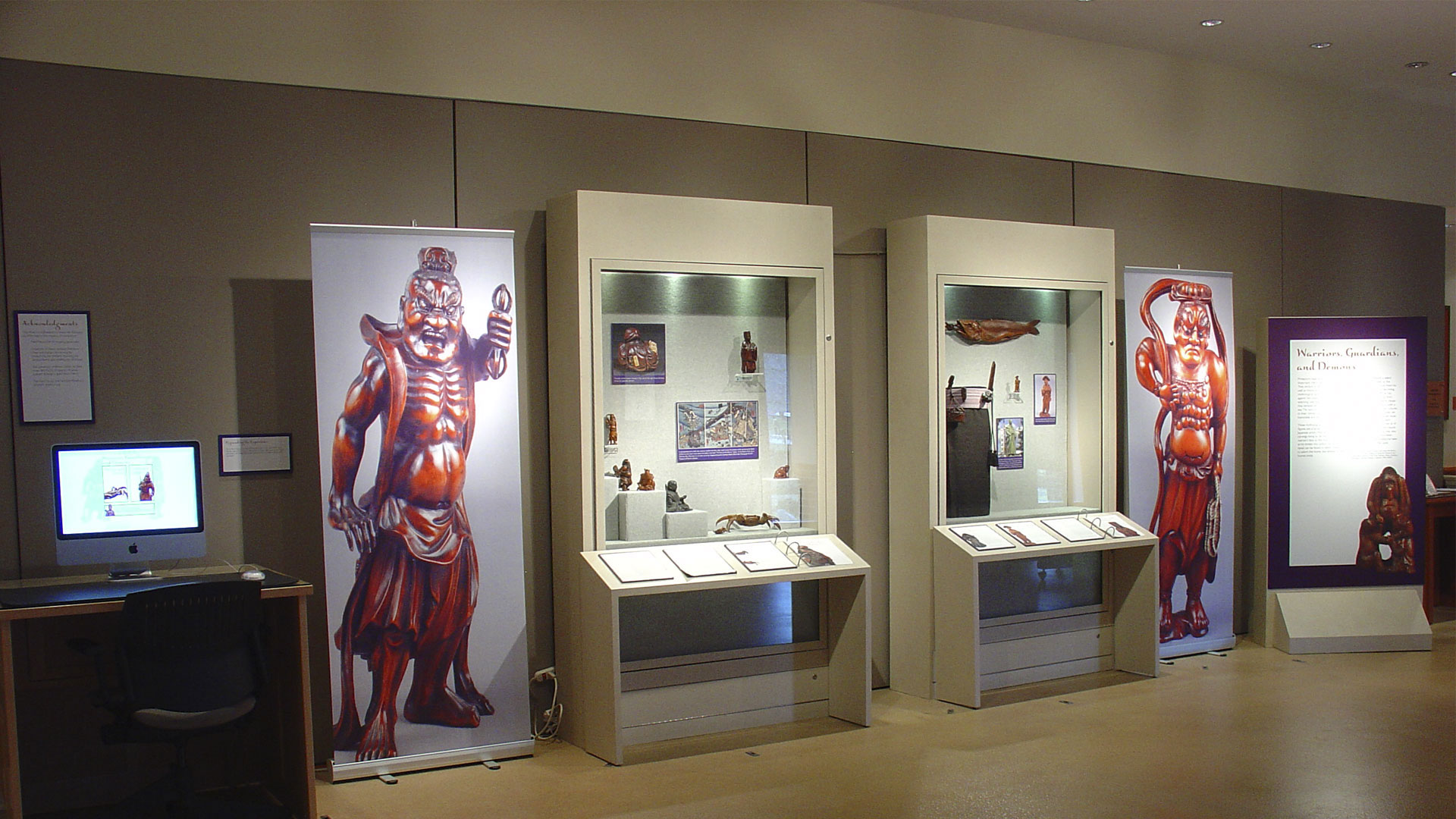 Warriors, Guardians, and Demons
Duration:

Temporary

Location:

Campbell Gallery
(date) 6/28/2011–2/26/2012
Protectors have long played an important role in Japanese culture. They endure in myths and legends, as well as historical accounts. Deities and mythological figures provide protection against the supernatural forces of evil, watching over spaces as different as holy temples and the bottom of the sea. The samurai, in their relationship to their daimyo (lord), epitomize the honorable and devoted protector.
These mythological and historical figures are popular subjects for Japanese artists. Wonderfully detailed carvings bring to life the fierceness in a warrior's face or the flow of his robes as he strides into action. Incredible detail can be found in items created to adorn the home, the temple, or the human body.
An important part of the Museum's Centennial Celebration is honoring the many generous people who have supported the Museum through the donation of artifacts. This lobby exhibit features a selection from the large collection of Asian carvings donated by Mr. Fred A. Freund. Since becoming a Museum Friend in 1999, he has donated nearly 200 carvings from Japan and China.