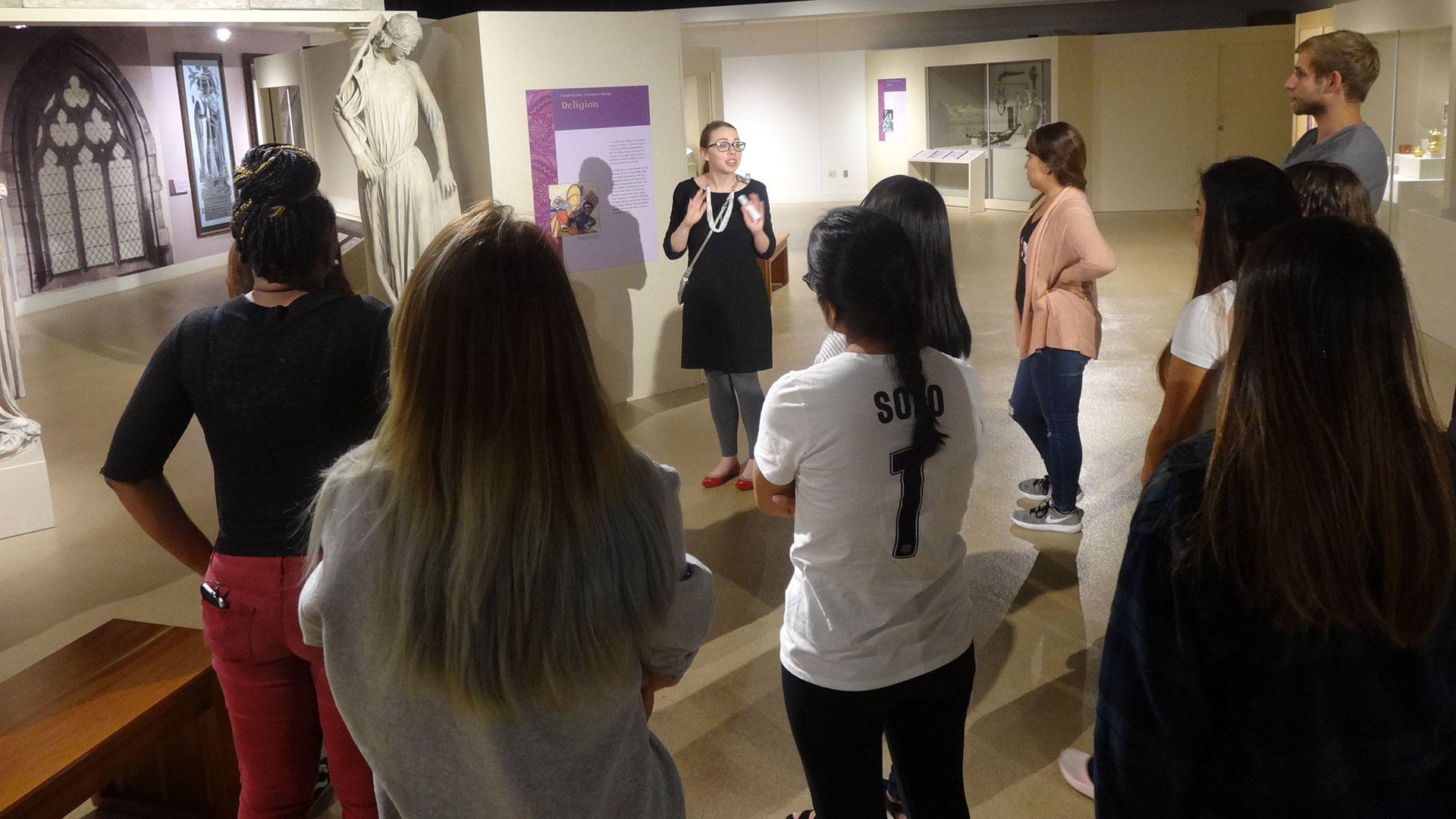 If you are looking for an exciting opportunity to do something impactful, then volunteering with the Spurlock Museum may be just right for you! Do you appreciate the work of museums in preserving, exhibiting, and sharing culture? Would you like to expand your knowledge while gaining new skills? Are you interested in meeting new people? All volunteers at Spurlock Museum make a difference. Volunteers are one of our most trusted partners and greatest allies. They believe in our goals and work to make our shared ideas come alive.
The Spurlock Museum's Volunteer Program aspires to:
connect enthusiastic and skilled volunteers with projects, programs, and activities that help support Spurlock Museum's mission,
recruit volunteers who reflect the rich diversity of our community,
train and mentor volunteers to efficiently complete and excel in their assignments,
enrich the experiences of volunteers by providing learning opportunities and social networking,
reward and value volunteers for their contributions and time,
encourage volunteers to share their ideas and concerns, and
treat volunteers as an integral part of Spurlock staff.