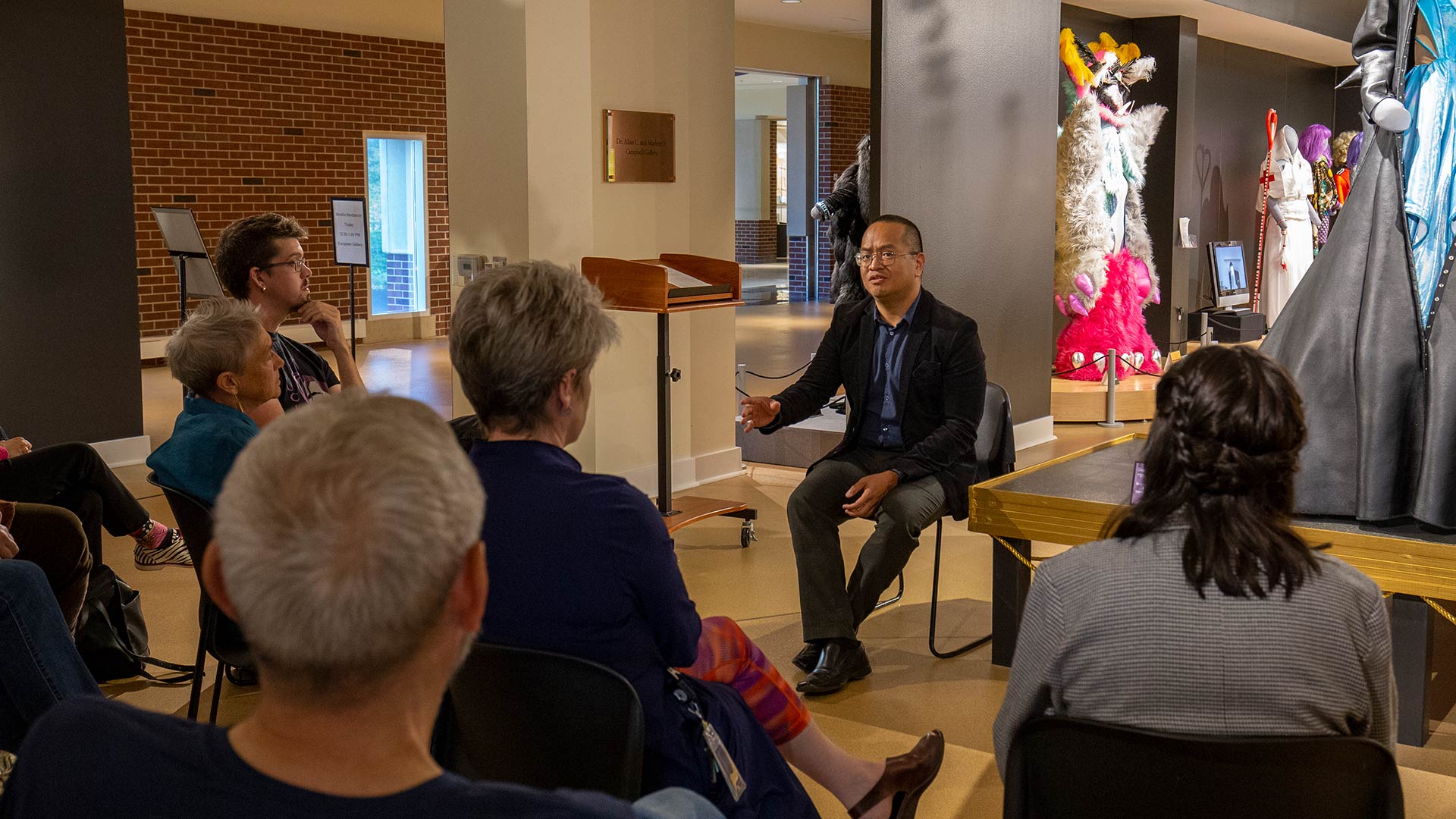 Values
Standing at the edge of the University of Illinois campus, Spurlock is a connecting resource both to University audiences–including faculty and students–and to visitors across the globe. Our visitor-centric approach attempts to anticipate and respond to the needs and interests of audiences from diverse backgrounds, while supporting visitors, source communities, and partners in contributing their own voices, perspectives, and knowledge.
We encourage curiosity, conversations, learning, and change. We support research of our collections by all. We strive to ethically steward cultural heritage and all resources in an ethical manner. We undertake collaborative projects and build partnerships at an increasing scale.
Land Acknowledgement
The Museum has a Land Acknowledgement Statement that formally recognizes the history of the dispossession of land from Indigenous people whose connection to their traditional territories long precedes the University and Museum's occupation. We read this acknowledgement at many of our events, present it in full here, and welcome any discussion related to the statement or our relationship to the land and local histories.
Land Acknowledgment Statement
BIPOC Support Plan
As part of our committment to the Museum's communities and collaborators, Museum staff have drafted a Black, Indigenous, and other People of Color (BIPOC) Support Plan. This document outlines some of the mistakes we've made in the past and our specific plans for addressing these problems in order to become a more competent and reliable partner in the near and long term. The plan also provides a way to provide feedback to the Museum.
BIPOC Support Plan