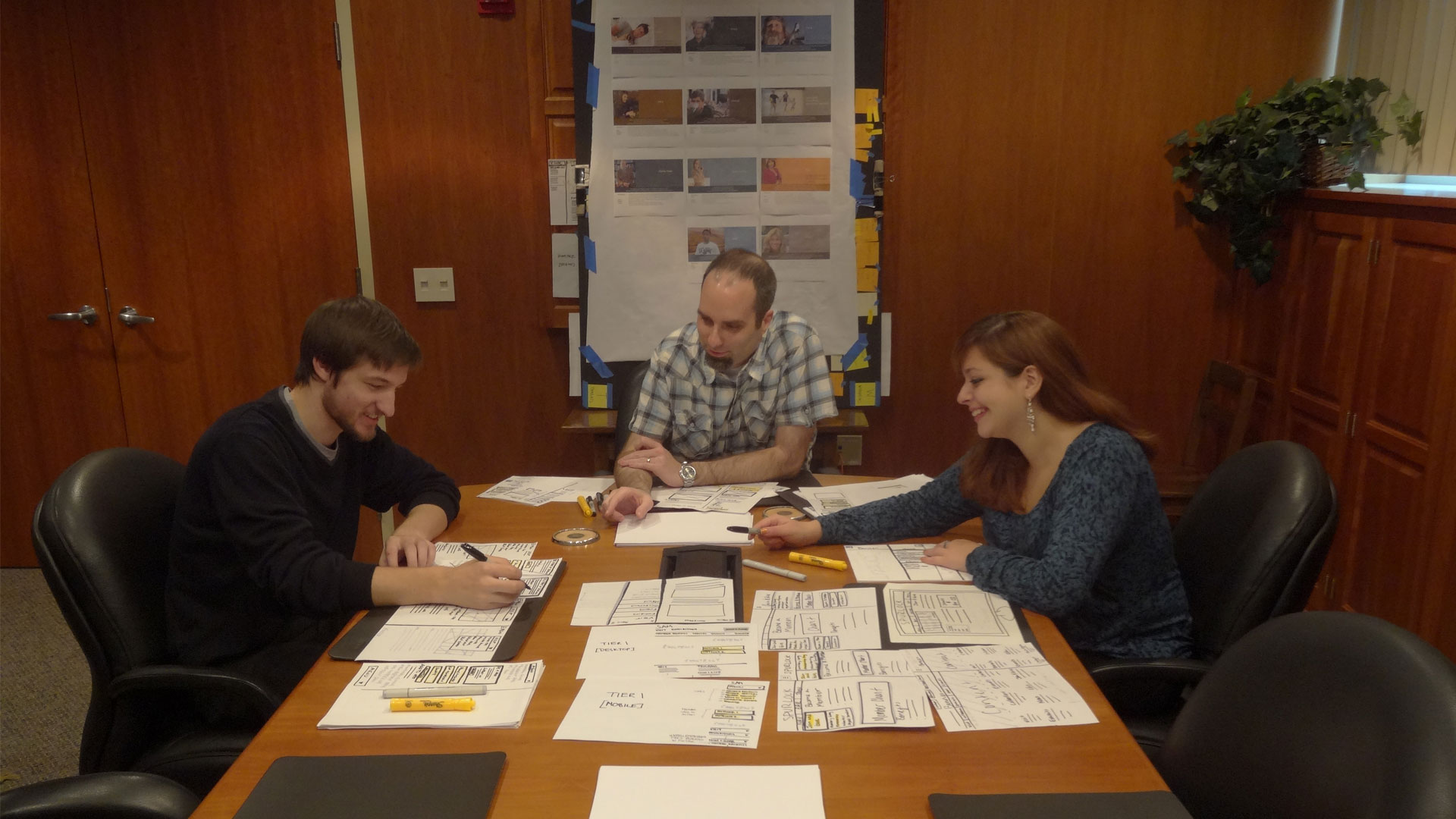 We offer opportunities for hands-on experience in the museum field across a wide variety of tasks: artifact research, educational program development, collections handling and preservation, computer applications, special events, graphic design, photography, and more. Student staff hours are always arranged around class schedules.
Our emphasis is on maintaining a learning-focused but fun work environment, and we are proud of the community we've created. Come be a part of it and get to know the people who make it possible!
Are you a U of I student? We are always happy to chat with you to see how volunteering or a course-credit internship or practicum can work within your field of study.
Available Opportunities
Open Positions
Paid Internships
There are currently no opportunities available.
Volunteering
No matter your age or stage in life, volunteers are welcome at the Spurlock Museum. Do you like to work with kids, research and write, or take photographs? You'll be matched to different Museum sections based on your skills and interests. We carefully train you to participate in such experiences as working with artifacts, conducting exhibit or object research, or interacting with the public in tours and programs.
Paid Internships
Interns gain hands-on experience participating in the day-to-day functions and special projects of the Museum. Internships enable interns to explore careers in museum education, preservation, collections management, library and information sciences, or other related fields and help Museum staff to address critical tasks and projects.
Past interns have:
worked on the care, research, and documentation of the Teaching Collection,
assisted with the development and implementation of a risk management plan that supported the Museum's ability to assess risks to the objects in collections,
researched anti-vibration mounts for plaster casts,
assisted with removing of corrosion products and polish residue from metal artifacts,
assessed the current methods of publications organization (both database and physical storage) and made recommendations for improved access to these materials,
worked with the Spurlock Museum's Library Collection,
identified eagle feathers within the Artifact Collection,
cataloged ancient Greek and Roman coins,
built storage mounts to stabilize and support plant-based artifacts,
assisted with design, mount construction, and installation of an exhibition case, and
rehoused and reordered a collection of cards.
Internships are funded by the George and Sarah Patterson Pagels Endowment, the Donald W. and Dorothy Berkey White Endowment, and the generosity of the Spurlock Museum Guild.
Additional Opportunities for Students
If you have a strong interest in museum work or our collections and are seeking practice- or research-based work toward a degree, we encourage you to use the Museum as a resource.
If you plan to take an internship or practicum course in your discipline, please contact us the semester before you enroll in that course.
If you wish to carry out capstone or thesis research involving our collections or activities, please contact us as soon as possible. We occasionally have to delay or decline requests depending on space availability, workload, and research needs.
We encourage you to further utilize our collections by exploring additional available research opportunities.
Contact Us
For answers to your questions, contact Karen Flesher, Business Manager.