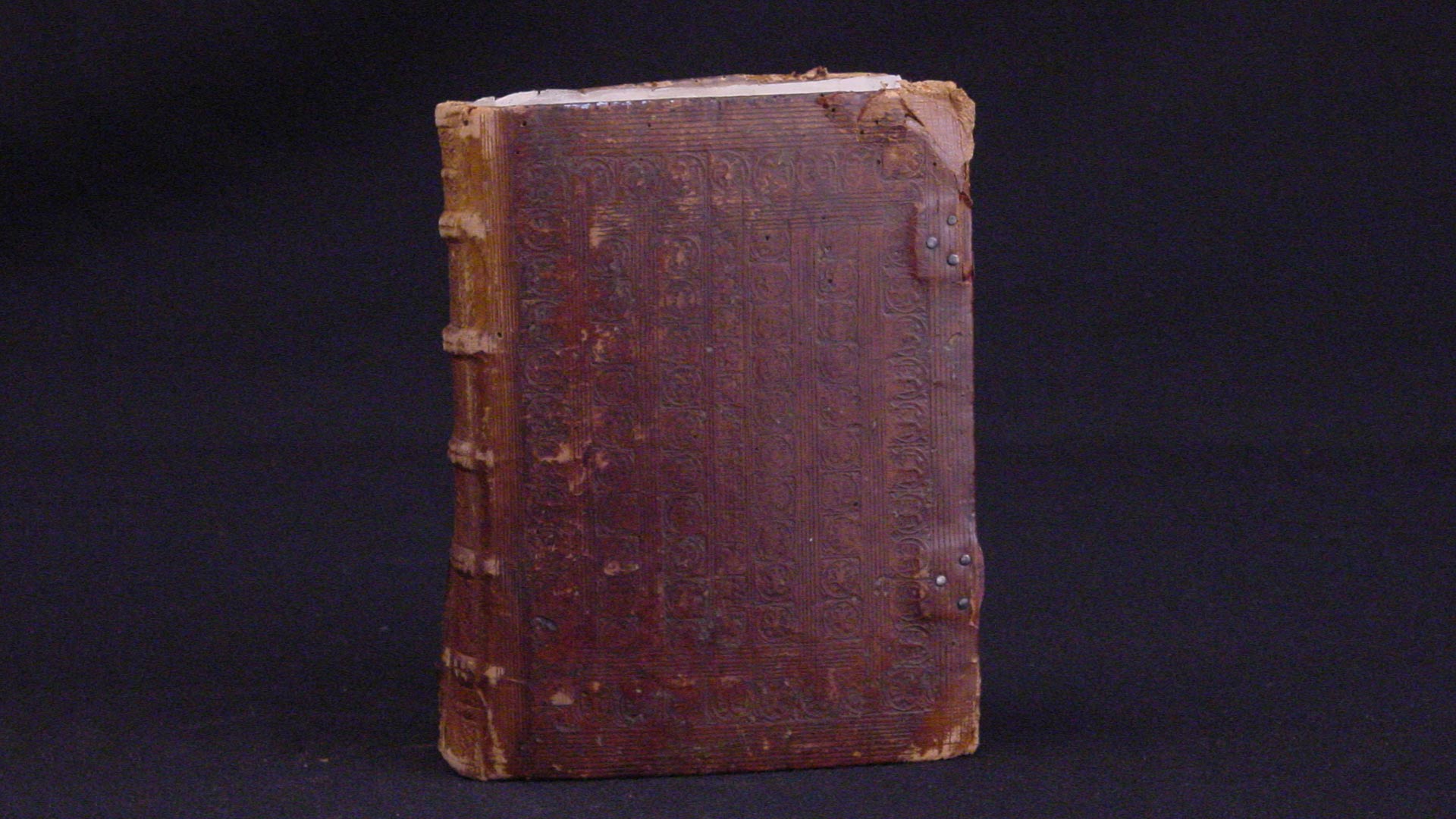 Featured Object: Book of Hours, An Illuminated Manuscript
Post Date:

11/30/2016

Reading Time:

3 minute read
This illuminated manuscript, dating to 1407, is a beautiful example of a book of hours, which typically contained prayers and meditations to be performed by laity at certain times of the day, days of the week, months, or even seasons.
Books of hours were the best sellers of the 15th century. They were so popular that their production exceeded that of all other kinds of manuscripts, including the Bible.
Written by hand in Latin and illustrated with various rich colors and gold paint, this book probably belonged to an individual of significant wealth. Although books were beginning to be mass-produced using the printing press in the mid-1400s, hand-lettered and -drawn books were still widely circulated. The quality and number of illustrations increased the beauty as well as the value of the book, serving as an indication of an individual's status and wealth in medieval society. This book also includes handwritten prayers inscribed on the inside cover, indicating it may have been used by a French-speaking person in the 15th century. Later owners with French names are listed in it as well.
Research on this artifact, including work done by a graduate-level art history class on campus in the 1980s, has revealed that its pages are compiled from at least two different sources, evidenced by a change in artists, decorative styles, and grades of vellum. Some of its pages are incomplete, with blank spaces where large decorative capital letters should have been added (see below). The book's binding, details in its calendars, and the style of its full-page miniature paintings are typical of northern France, perhaps indicating the home of the original makers and owner.
This post was originally published on 6/7/2004, but it is presented here with new details and photography of several of the pages.