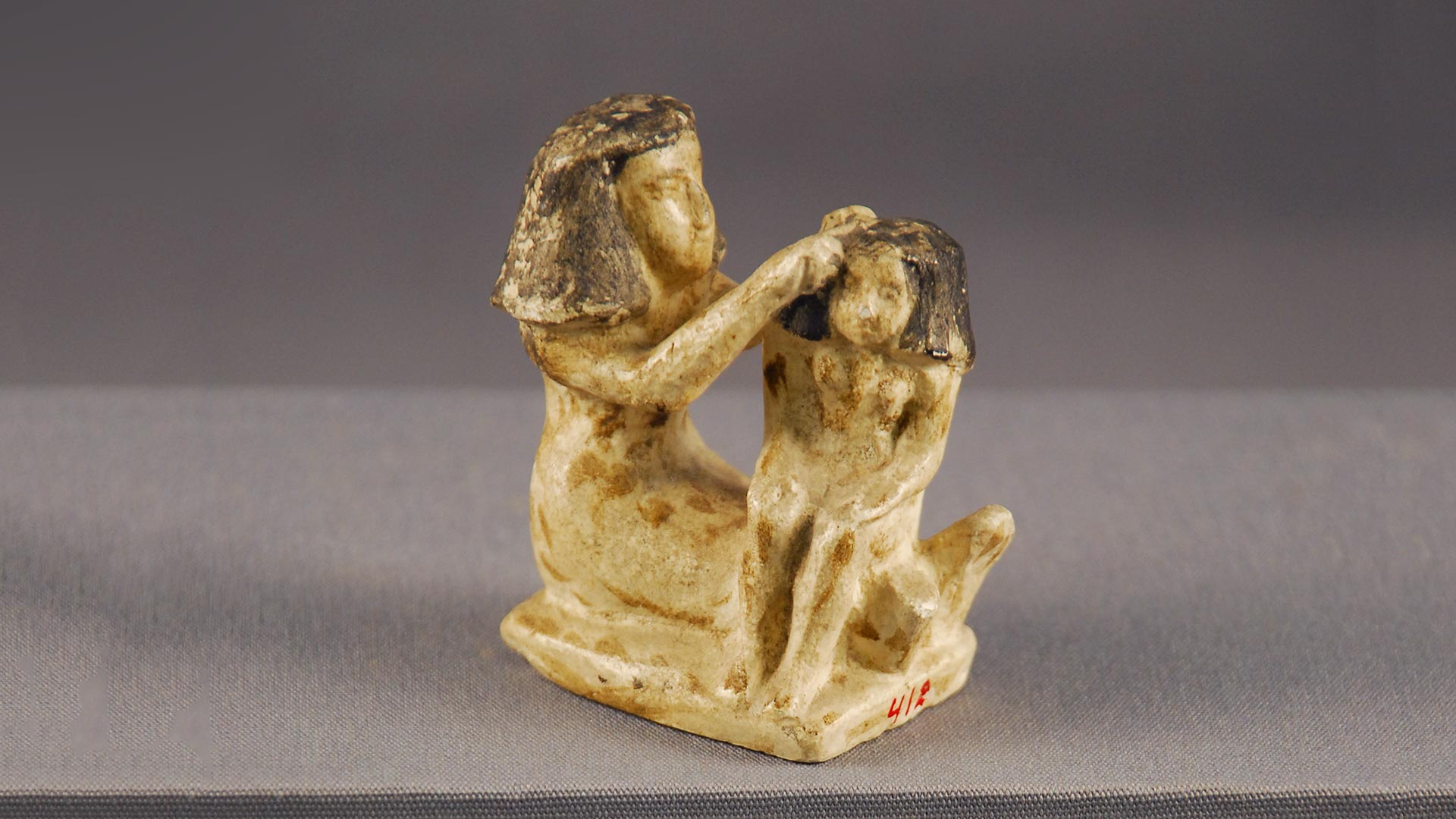 A Brief Look at Historic Reproductions in the Collection
Post Date

10/14/2016

Author

Amy Heggemeyer

Reading Time

5 minute read
The Medieval Irish reproductions currently on display at Spurlock aren't the only historic reproductions in the museum collection. In the late nineteenth and early twentieth centuries, university museums purchased a variety of high-quality reproductions as a way to bring archaeological treasures to the midwest. Here's a sampling of some that ended up at Spurlock.
Pompeii and Herculaneum
These reproductions of objects excavated at Pompeii and Herculaneum (1916.07) were made by Chiurazzi & Sons. The originals are located in the National Museum of Naples.
Minoan Shroud Pins
These reproductions were crafted by Emile Gillieron & Fils, Athens. The originals are now located in the National Museum, Athens.
Minoan Miniature House Panels
Another interesting set of Minoan reproductions is this set of miniature house panels. These reproductions were made by Emile Gillieron & Fils, Athens.
Loredo Taft Collection
A final look at historic reproductions in the Spurlock Collections brings us to the Lorado Taft Collection (1948.01). Many of the reproductions in this set were shown in the Egyptian Exhibit at Chicago's Century of Progress Exposition of 1933.