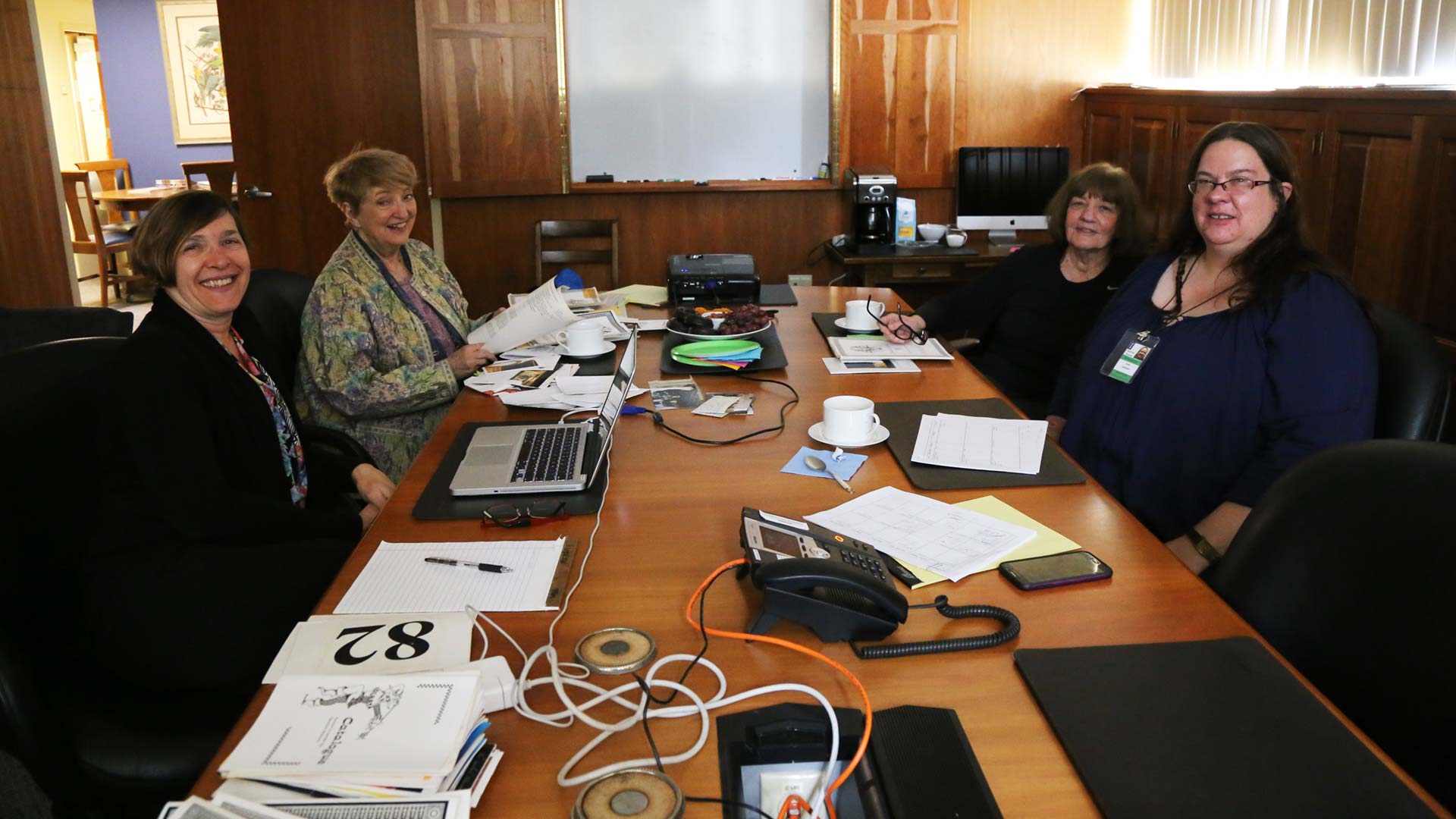 Discovering Descriptive Metadata with Museum Guild Members
Post Date

6/14/2017

Reading Time

2 minute read
As part of a new and ongoing initiative to better preserve Spurlock's history, Jennifer White, Registrar, identified the need to improve the documentation of the Museum's collection of images related to the Museum Guild. Founded in 1989 as the World Heritage Museum Guild, its primary function was community based support for promotion, education, and auxiliary funding for the Museum. This spring semester, Illinois School of Information Sciences graduate practicum student Kelly J. Applegate began the project and reached out to members for their help.
First Kelly spent many hours familiarizing herself with roughly 175 images and cataloguing others, stating, "The more I viewed the collection we created, the more intimately familiar I became with the people, places, and things in the collection. As time passed, I was able to update many records based on things like what people were wearing, particular floral arrangements in the background, a specific auction item, and so on." But even after all the work of tying images together using these methods, a lot of information was still missing, particularly the identification of people in the images.
Jennifer and Kelly sat down with Guild members Joy Thornton-Watler and Stacy Economy who helped to identify a large chunk of the missing details. With images projected onto a white board, Guild members took their collective trips down memory lane and shared their fond memories with us while simultaneously providing valuable information about each photo. Kelly and Jennifer will soon integrate information and portions of the shared stories into the catalog records. This work will help to preserve the legacy of this extraordinary organization, and we can't thank the Guild members enough for their time!
About the Guild
The Guild has been strong supporter of the Museum, founded in 1989 at the World Heritage Museum and coming along with the move to the Spurlock Museum building in 2002. The Guild's extensive fundraising, most notably their annual auctions, totaled half a million dollars over the course of its nearly 30-year lifespan.