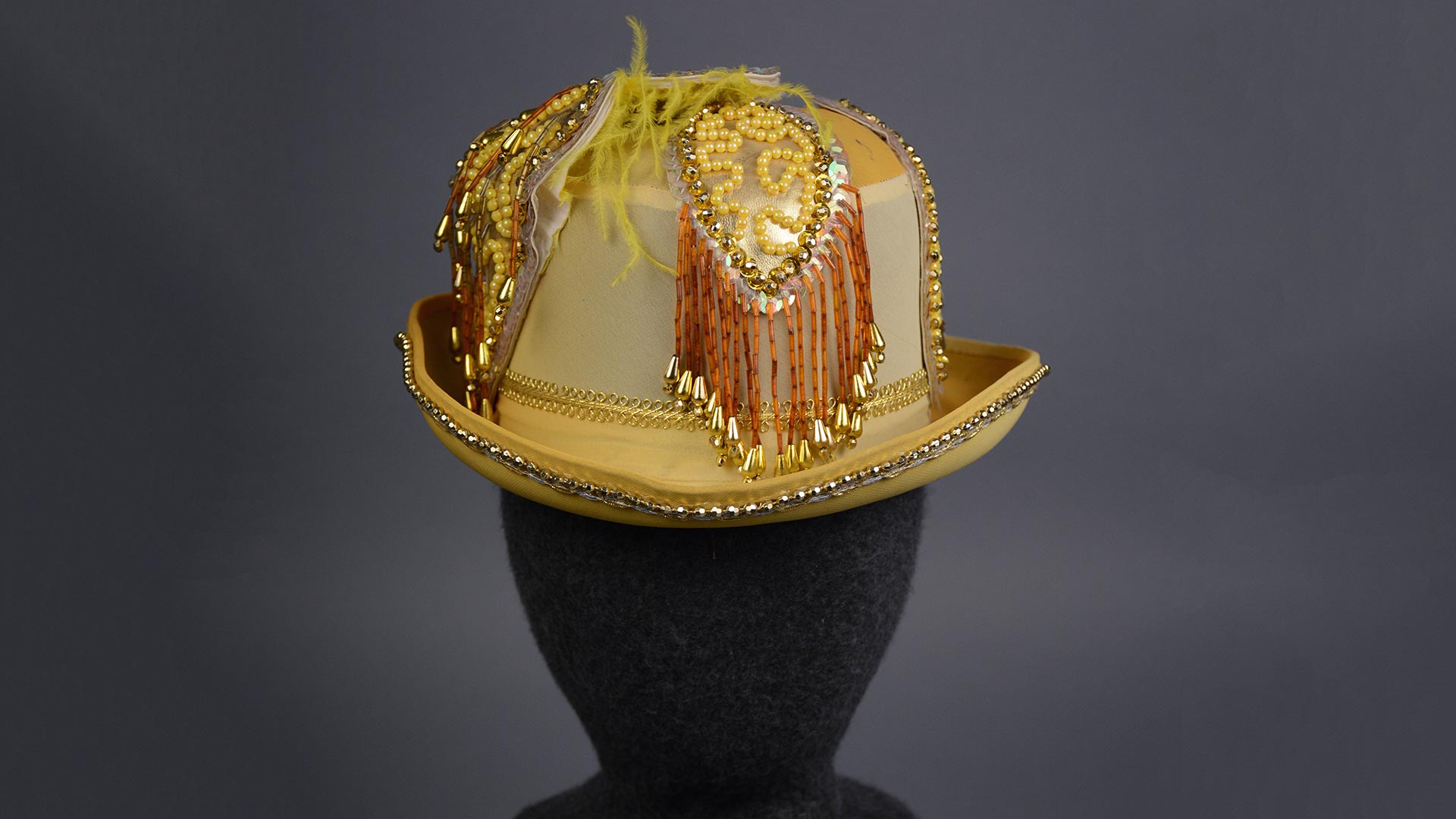 #Illinois International Week Spotlight: South American Festivals
Post Date

4/8/2016

Author

Amy Heggemeyer

Reading Time

1 minute read
Our final post for #Illinois International Week looks at recent donations made by international students attending UIUC. Both donations are related to traditional festivals found across South America. 
Diablada Mask
2009.03.0001 is a Diablada mask donated by Gonzalo Gallo (PHD '09, Civil Engineering). He purchased this mask while visiting the Diablada dance of Pillaro, Ecuador in 2004. The origin of this annual festival isn't clear, but it occurs the first week of January to welcome the New Year as costumed figures dance to traditional music along the parade route.
Morenada Costume
2015.06 is a Morenada costume worn by Licet Rosales for the 2007 Carnival in Oruro, Bolivia. The Oruro Carnival was declared by UNESCO as one of the Masterpieces of Oral and Intangible Heritage of Humanity (2001). Thousands of dancers and musicians perform for 20 hours along a route that stretches for almost 2 miles dressed in custom-made costumes specific to each social club. This particular costume was made by Hugo Borda and his assistants. Donated by Licet and her sister Elena, the full costume will be on display in the Museum's Featured Objects Case next month.