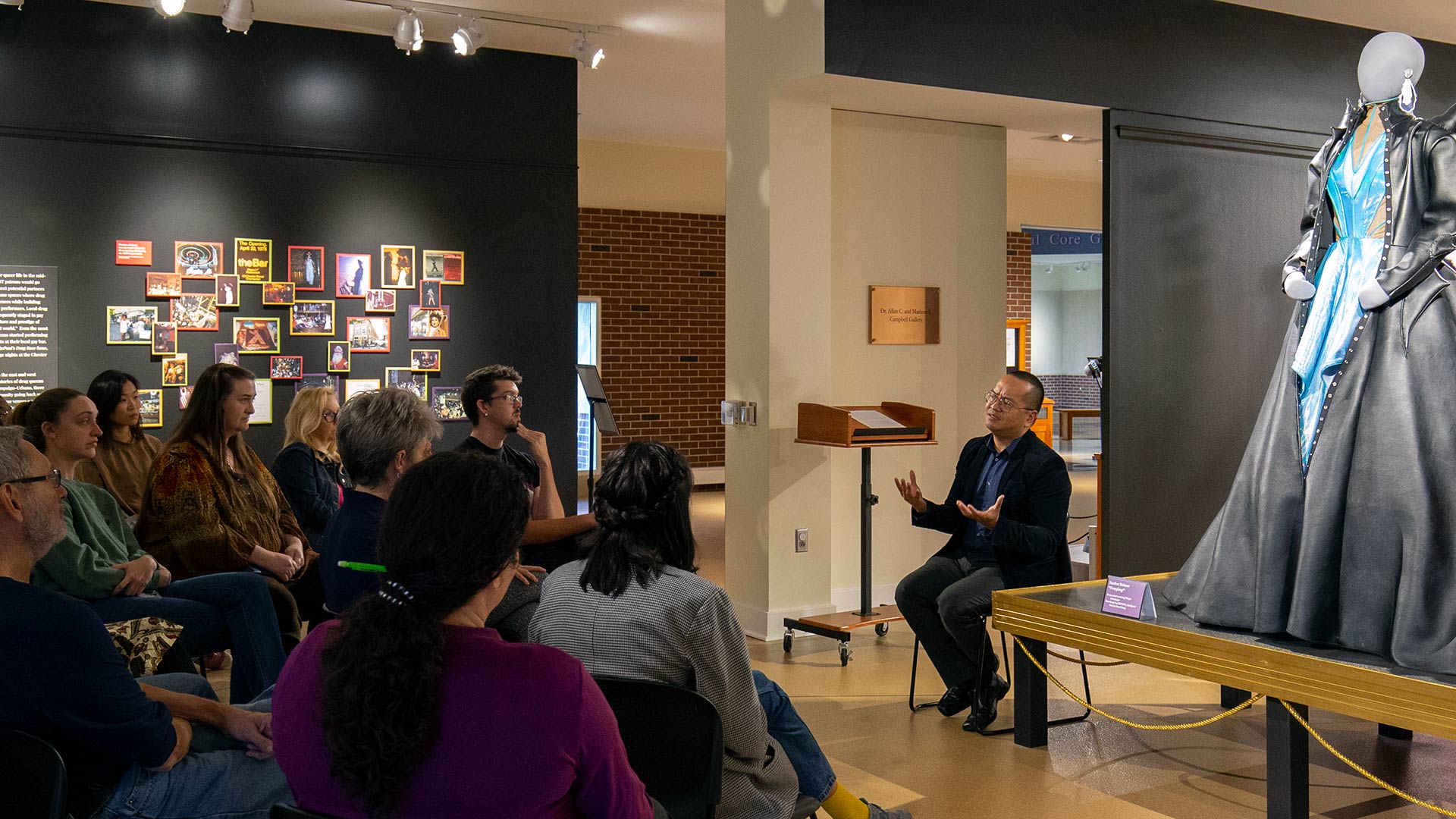 Let's Have a Kiki!
Post Date:

3/5/2020

Author:

Beth Watkins

Reading Time:

2 minute read
Unfortunately, this event has been canceled. We are sorry for the inconvenience.
To provide a forum to discuss experiences with drag and ideas and garments from the exhibit
In Her Closet—How to Make a Drag Queen
, the Museum is hosting a series of informal, half-hour talks in the exhibit gallery, each one featuring a contributor to the exhibit. The next kiki guest is Peach of the Midwest, one of the local drag performers featured in the exhibit. Looks from Peach are currently featured on the runway and at the front of the exhibit in the lobby—you can't miss her! Her kiki is this coming Tuesday, March 10, at 12:30pm.
Peach of the Midwest began performing in 2008. Since then, she's continued to invest in her craft, improving her costumes, wigs, and performances. Peach loves gowns, loves to dance, and loves to sell an illusion. Peach also organizes and hosts drag shows throughout the Champaign-Urbana area at venues like Clark Bar. You can see more of her looks on her Instagram at @peachofthemidwest (external link) and Facebook at @peach.carrington.3 (external link).
We respectfully adopt kiki as a term meaning "social gathering" that emerged from Black queer ballroom cultures in New York City. Known for its fun, laid-back, gossip-filled atmosphere, a kiki is also a support network that provides food, shelter, HIV advocacy and awareness, and an avenue for self-affirming performance expression for queer and trans youth living in the streets.