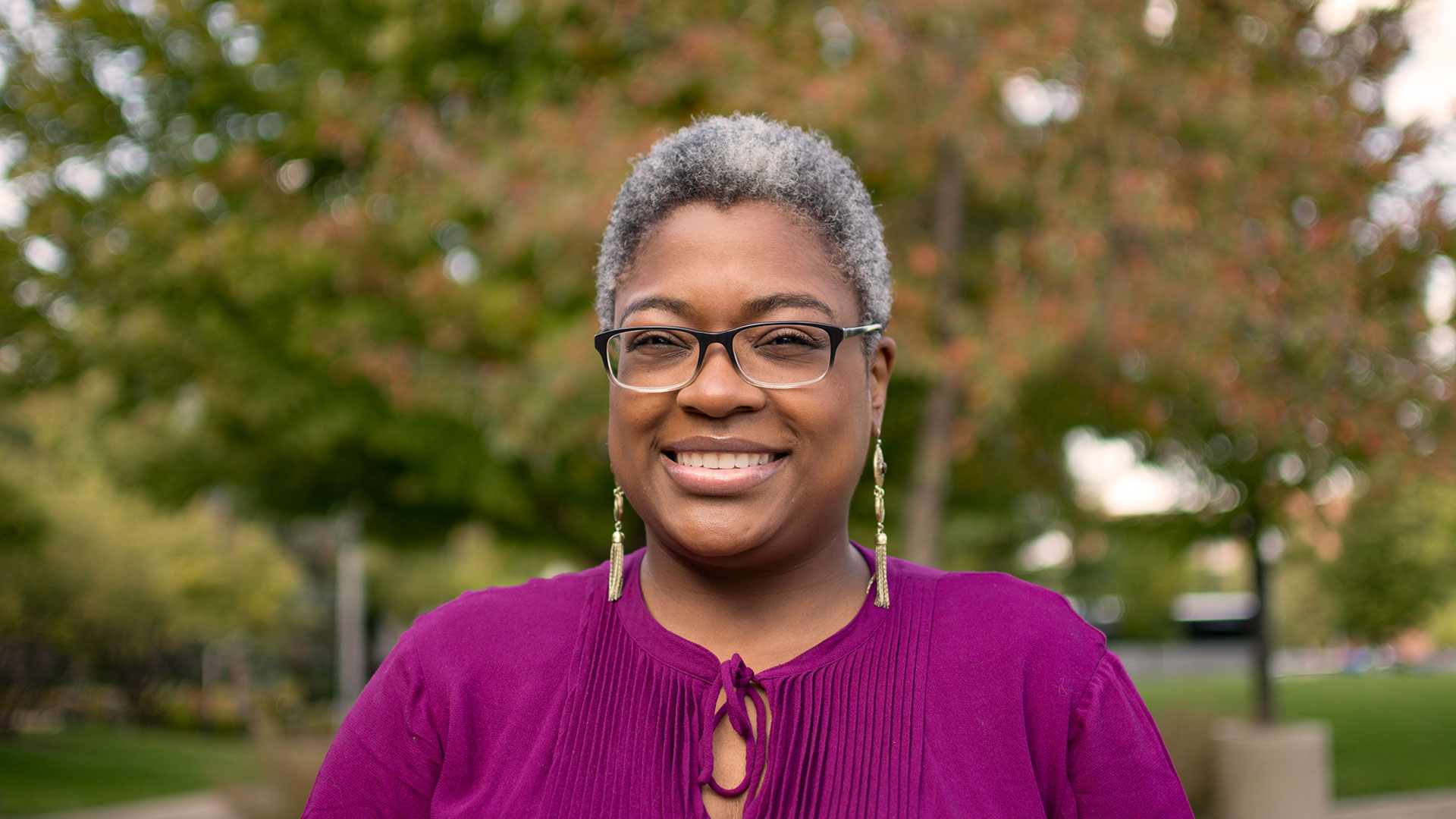 Meet our New Public Education and Volunteer Coordinator: Monica M. Scott
Post Date:

10/13/2017

Reading Time:

1 minute read
This past August, the Spurlock Museum brought Monica M. Scott (bio) on board as Public Education and Volunteers Coordinator. Monica is a museum educator who brings years of experience in museum programming, audience development, and community outreach and engagement. Before coming to the Spurlock, Monica was Education Consultant for the Tarble Arts Center at Eastern Illinois University (external link) in Charleston. There she developed student-specific programs and opportunities.
With the Spurlock Museum, Monica is taking over future scheduling of tours (once done by Brook Taylor, who has relocated out of state) and is actively recruiting volunteers to help support the Museum's work. An important volunteer for the Museum's Education Section is the museum guide. Guides facilitate tours and programs for visitors of various ages and have a great impact on a visitor's overall experience. Educators are welcomed and encouraged to become museum guides.
For additional information about volunteering with the Spurlock Museum or becoming a museum guide, contact Monica M. Scott (email link) and check out our posted volunteer opportunities on the Jobs page.