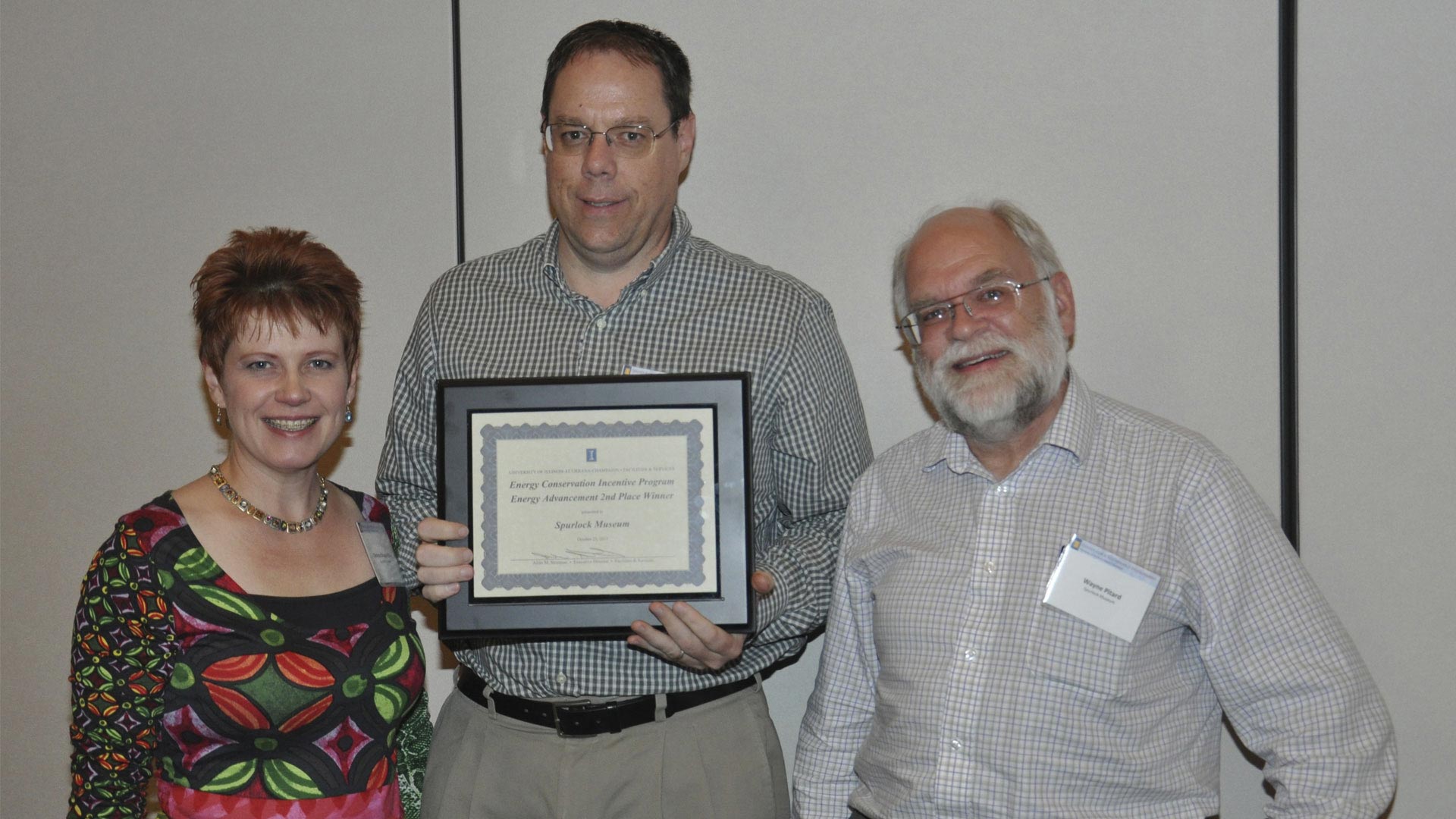 Museum receives energy conservation award
Post Date:

2/12/2015

Author:

John Holton

Reading Time:

1 minute read
Over the last few years, the Spurlock Museum has made numerous improvements to our building in an effort to reduce energy usage. We are extremely proud to announce that we have recently won our second Energy Conservation Incentive Program award in two years! This honor, awarded each year by the University's Facilities and Services department, recognizes eight campus facilities that have had the largest reduction in energy usage over the course of the year.
In 2014, the Spurlock Museum was recognized in the Occupant Action Category, which takes into account all the ways Museum staff have strived to reduce our energy consumption. By upgrading our HVAC system, properly monitoring temperatures in Museum spaces, and investing in energy-efficient LED lighting in two galleries, we have been able to cut our energy usage in half since 2012!
However, the Museum continues looking to build on past success and continue improving. Using our winnings of over $33,000 from the ECIP awards, we will keep upgrading the lighting in our gallery spaces to LEDs, and we are also investigating the installation of motion-activated exhibit case lighting. With these improvements, we can continue to reduce our energy consumption and be good stewards of the environment as well as of human artifacts.
For more information: the University's Energy Conservation Incentive Program.