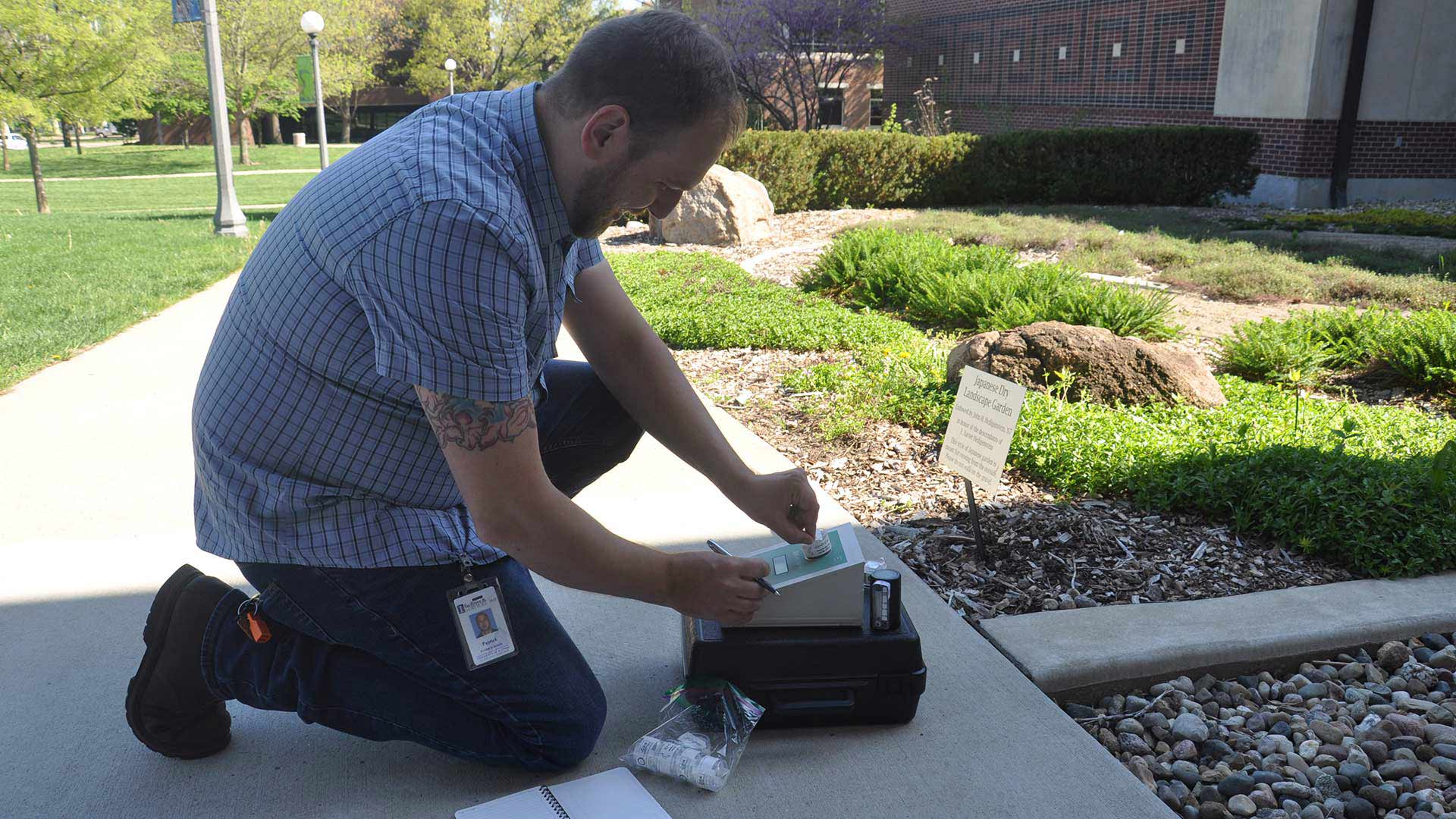 On the Level: Mold Spore Testing
Post Date:

4/17/2019

Author:

Christa Deacy-Quinn

Reading Time:

2 minute read
The Spurlock Museum recently measured the seasonal mold spore levels in our building. Though mold spores are always present in the air around us both outside and inside buildings, we track indoor mold spore levels to better preserve our artifact collections. We tested and recorded the mold levels in five building locations in the spring, fall, summer, and winter to establish our mold count baseline levels. By being familiar with our building's mold levels, we can better identify mold outbreaks and take remedial action when needed in the future.
To prepare for a potential mold outbreak, select staff members were also medically certified to wear a respirator so they can safely work in a mold contaminated area. Wearing a respirator requires special training and tailor fitting of the mask by a professional Safety and Compliance Professional.
Though we hope to avoid ever having a mold outbreak, tracking our mold data and conducting respirator training help us be better prepared in case one does occur. Thanks to our colleagues at F&S for their assistance on these projects!