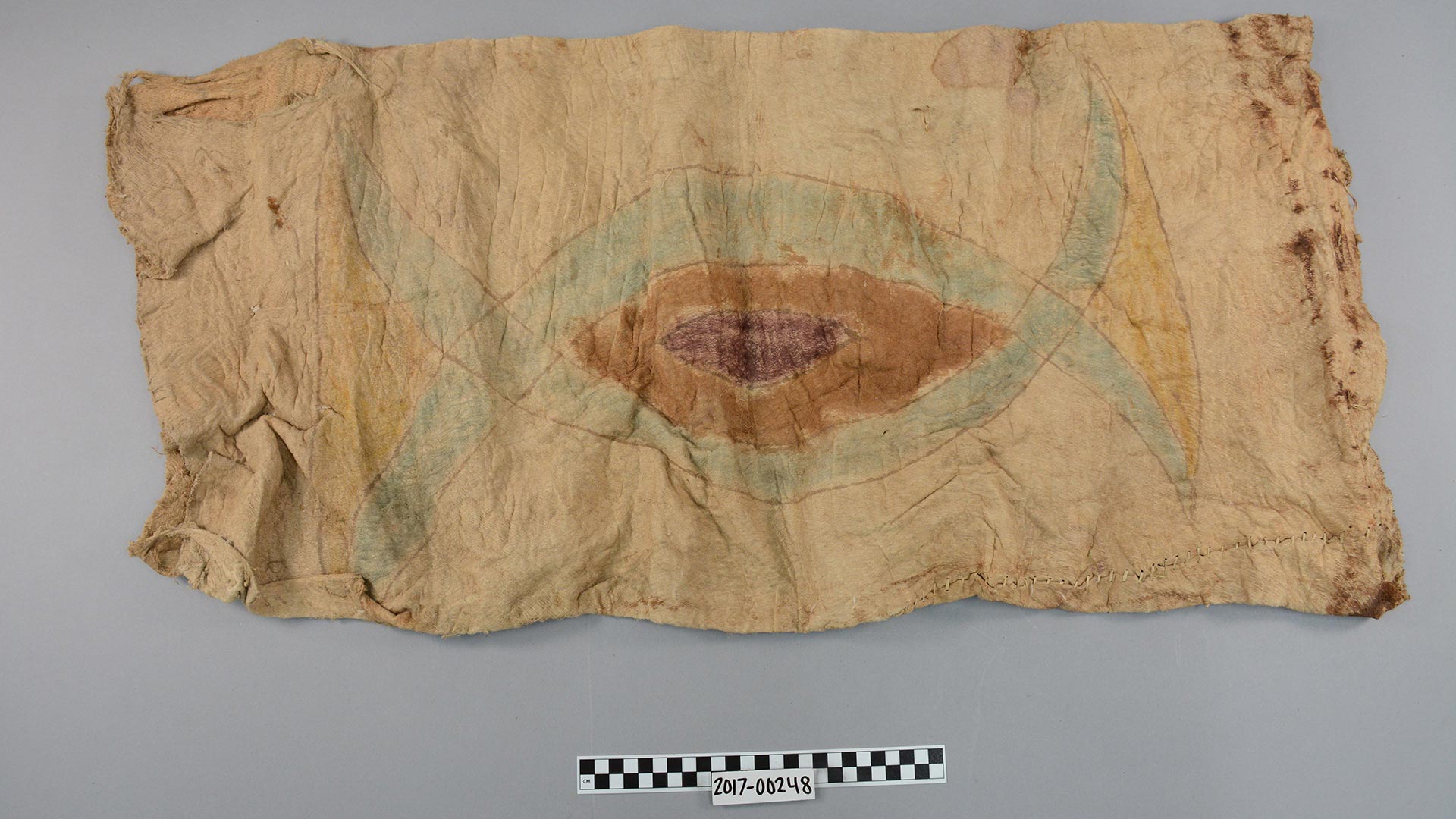 Recent Donation: Gift of Brian S. Robinson and Ann Surprenant
Post Date:

12/12/2017

Author:

Amy Heggemeyer

Reading Time:

1 minute read
This bark cloth costume and hammock were made by the Tukuna people located in the Amazonian region across Colombia, Bolivia, and Peru. The hammock is a standard type used by the Tukuna and the bark cloth may have been used as part of a costume for a young girl's puberty ceremony.
These items are part of a larger Tukuna material culture collection amassed between 1968 and 1971 by Dr. Charles Bolian, then a graduate student in the Department of Anthropology at UIUC, during one of his research trips among the Tukuna of Colombia. Dr. Bolian later gifted these items to the late Dr. Brian Robinson, an archaeologist and associate professor at the University of Maine.
You can see bark cloth from that the full Tukuna collection at this Notable Collection overview.