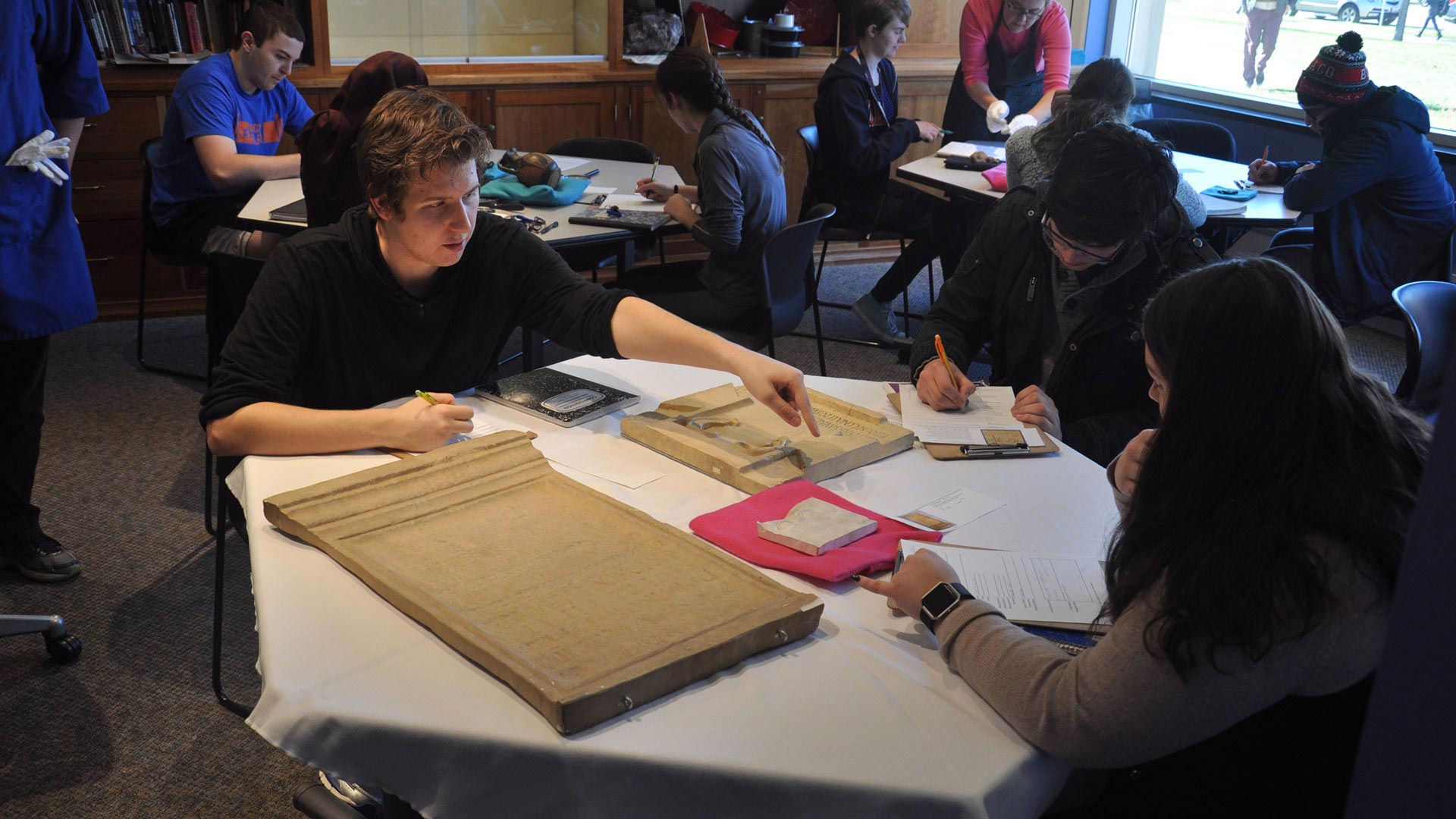 Spurlock hosts University classes in collaboration with professors and departments
Post Date

12/22/2017

Author

John Holton

Reading Time

1 minute read
Every semester, undergraduate and graduate University classes visit the Spurlock for a museum tour with a twist — course-specific artifacts pulled for special viewing. Working with course instructors, we select artifacts that support lesson plans and course themes. A tour is then arranged that allows students to get a close-up view of the artifacts in person.
With over 50,000 artifacts from around the world, the Museum collection illustrates the human story and is an educational resource for everyone on campus. We have worked with a variety of departments, including History, Anthropology, Classics, English, even Dance; and we want to work with you.
If you are teaching a University class and are interested in coordinating a museum visit with a specialized artifact discussion, please contact us to begin booking your visit. We are already scheduling for Spring, so you can have your visit confirmed when you plan your syllabi.