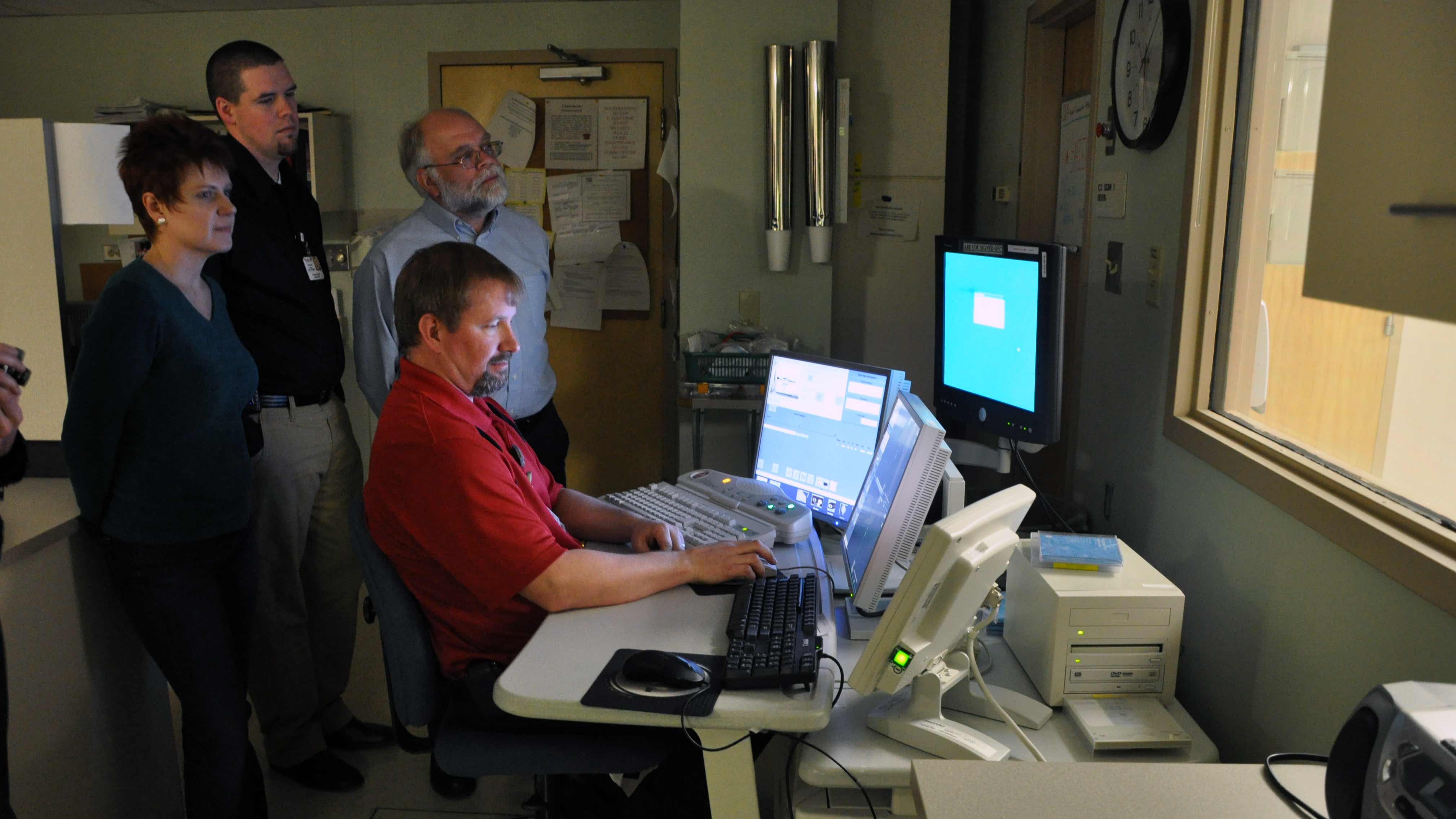 The Spurlock Museum mummy gets a CT-scan
Post Date:

5/20/2011

Author:

John Holton

Reading Time:

4 minute read
For the second time since it arrived in Urbana in 1989, our ancient Egyptian mummy has made a trip to the hospital. The Spurlock Museum has joined forces with Carle Foundation Hospital, the Illinois State Archaeological Survey (ISAS), and the Smithsonian Institution to carry out a major new study of the Museum's oldest resident. On March 29, 2011, the mummy was taken to Carle Hospital, where it underwent a series of intensive CT-scans under the direction of Dr. Joseph Barkmeier.
This page includes a series of photographs that tell the story of preparing the mummy for its trip to the hospital, the taking of the CT-scans, and the return of the mummy to its case in the Museum, along with a peek at some of the new images.
A number of scholars, led by Dr. Sarah Wisseman of ISAS and Dr. David Hunt, a forensic anthropologist at the Smithsonian, will study the results over the next several months and will present their findings at a symposium at the Spurlock in November. Dr. Wisseman also organized the first study in the early 1990s, which showed that the mummy holds the remains of a young child between the ages of 7 and 9 who lived and died in the Fayyum Oasis in Egypt between 50 and 150 CE. But the original CT-scan did not enable scholars to discern whether the child was a boy or girl, and there was not enough evidence to determine a cause of death. CT-scan technology has improved dramatically over the past 20 years, and Wisseman and Hunt believe that we will gain considerably more information from the new data.