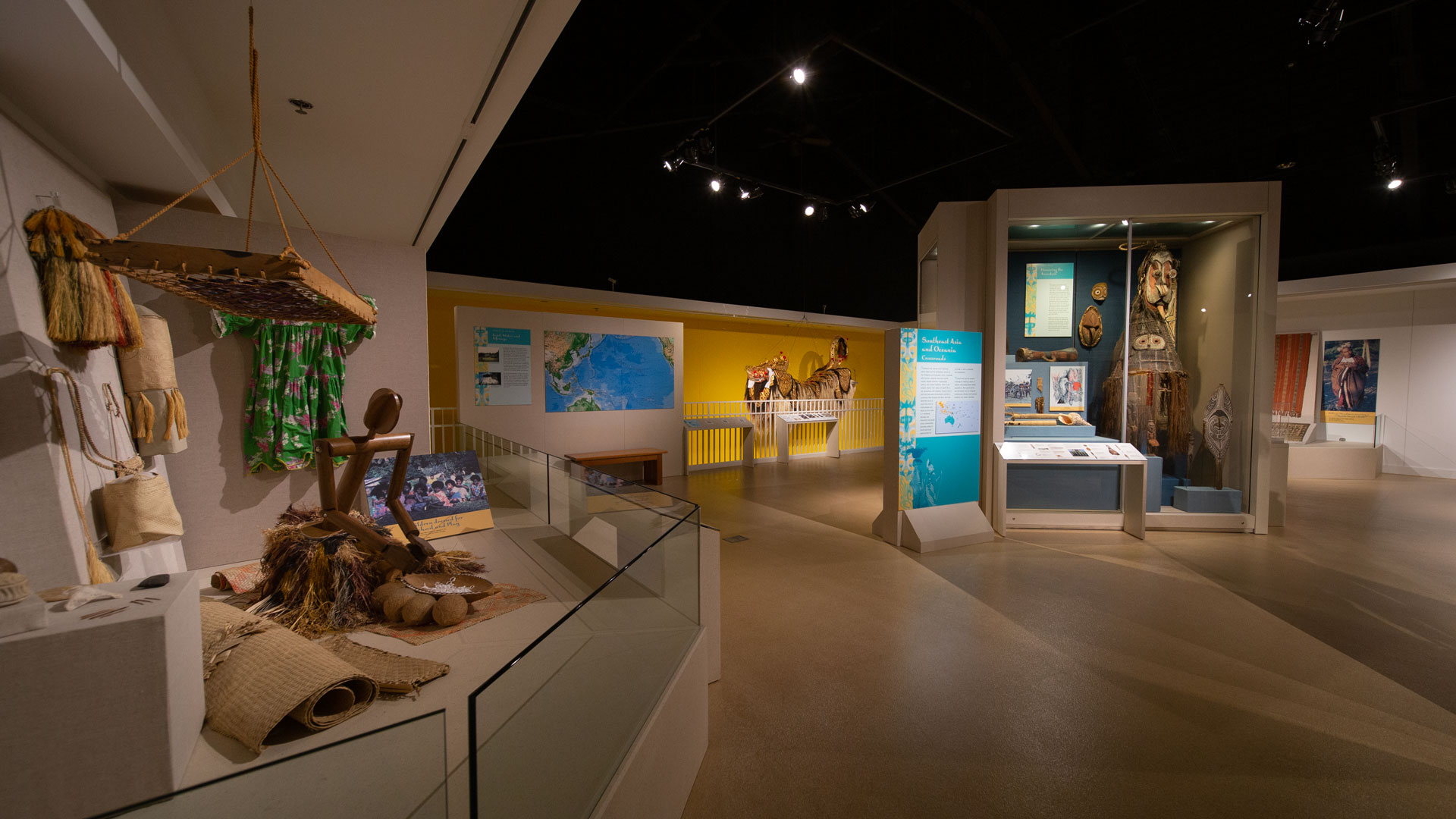 Southeast Asia and Oceania: "Crossroads"
Duration:

Permanent

Location:

Workman Gallery of Asian Cultures
Southeast Asia consists of six mainland nation states and the archipelago nations of the Philippines and Indonesia, which, combined with Oceania, comprise more than 40,000 islands. Despite variations in geography, politics, and cultural traditions, there is one common theme: river valley and island life is not synonymous with isolation. People living in both land and water environments maintain a continuous flow of goods and ideas, and local identities result as much from links to other peoples and places as from roots in a homeland. Marriage and friendship link people across communities, providing safety in travel and broad opportunities for exchange as well as schooling and employment.
Nations here face the common challenge of creating a sense of national unity among distinct ethnic populations. Both governments and individuals work to integrate contemporary lifeways and historical traditions into modern identities.