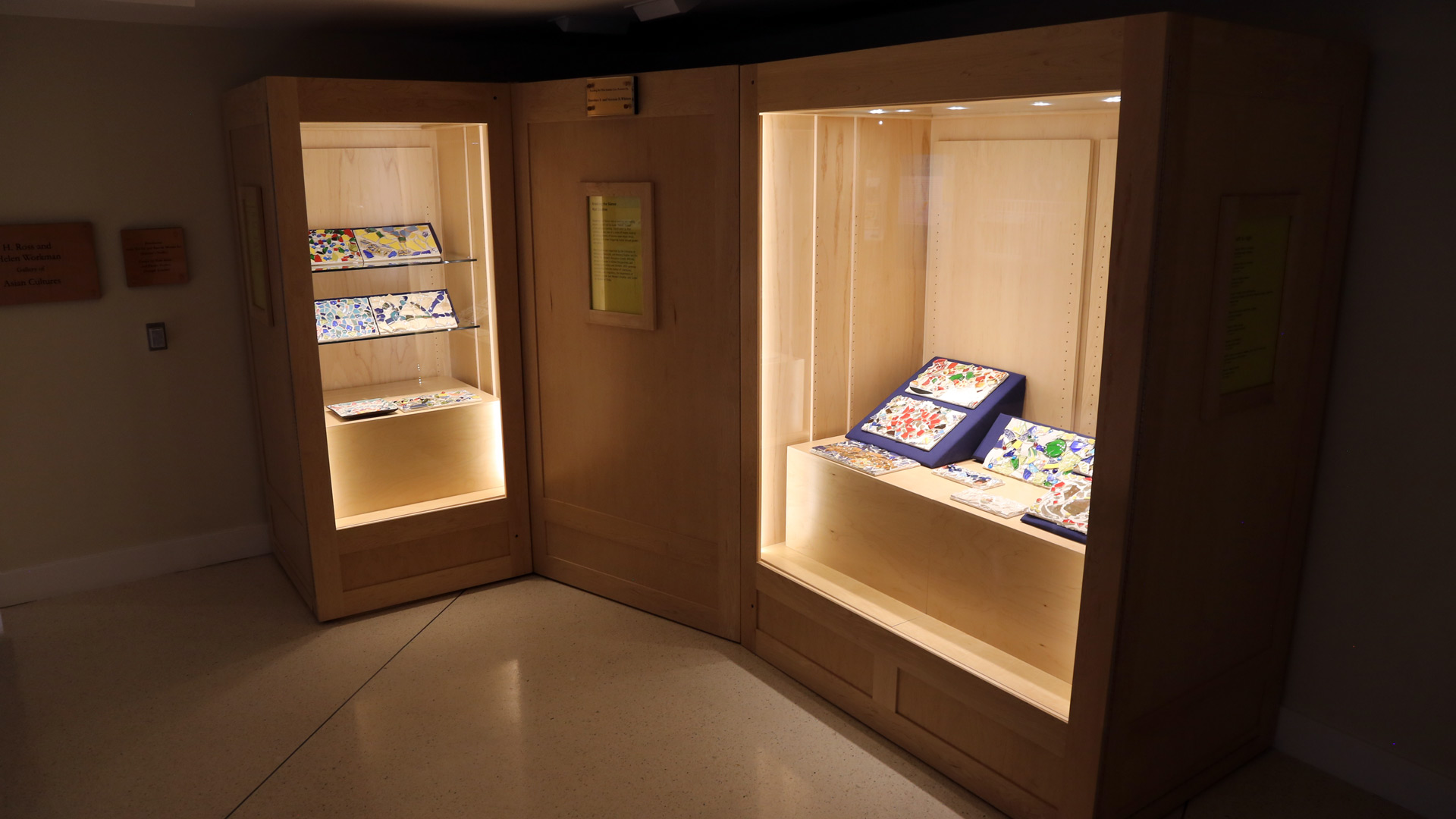 Breaking the Silence:
Mad Creative
Duration:

Temporary

Location:

Whitten Featured Object Case
(date) 1/29/2019–4/28/2019
Breaking the Silence was a breaking and making mosaic project led by Susan Parenti, School of Designing a Society. Coordinated by Mad Creative, it was one of a series of events looking at bombardments of trauma news about sexual violence and other triggering topics around gender and power.
Mad Creative was organized by the Initiative in Holocaust, Genocide, and Memory Studies and the YMCA, The Women's Resources Center, APO-AA, Women & Gender in Global Perspectives, and independent artists and thinkers. With generous sponsorship from the School of Literatures, Cultures, and Linguistics, the Department of English, Gender and Women's Studies, and Center for Advanced Study.