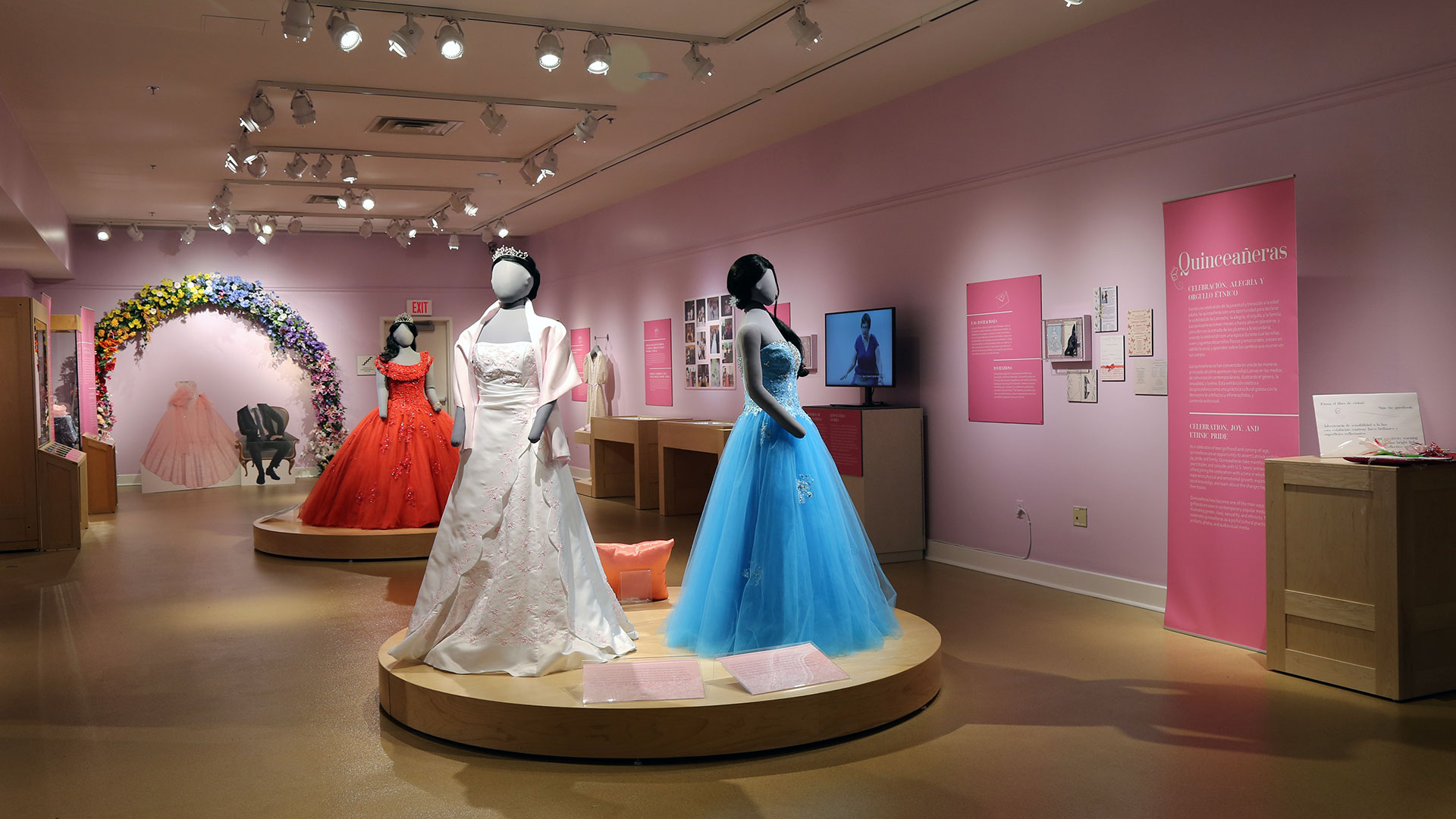 Quinceañeras:
Celebration, Joy, and Ethnic Pride
Duration:

Temporary

Location:

Campbell Gallery
(date) 9/24/2022–12/4/2022
This exhibit highlights the joy of quinceañera celebrations in the U.S. and contextualizes popular culture representations of this important coming-of-age event for Latinx/es and Latin Americans. Quinceañeras brings together artifacts, photographs, and documentary videos. This exhibit is curated by Professor Angharad N. Valdivia, Stephanie Perez, Ariana Cano, and Dr. Dora Valkanova.
Join us for the opening event on Saturday, September 24 4:00–6:00 pm, featuring remarks by Featuring remarks by Michael DeAnda, College of Computing and Digital Media, DePaul University, and Rachel Gonzalez-Martin, Department of Mexican American & Latina/o Studies, University of Texas at Austin.