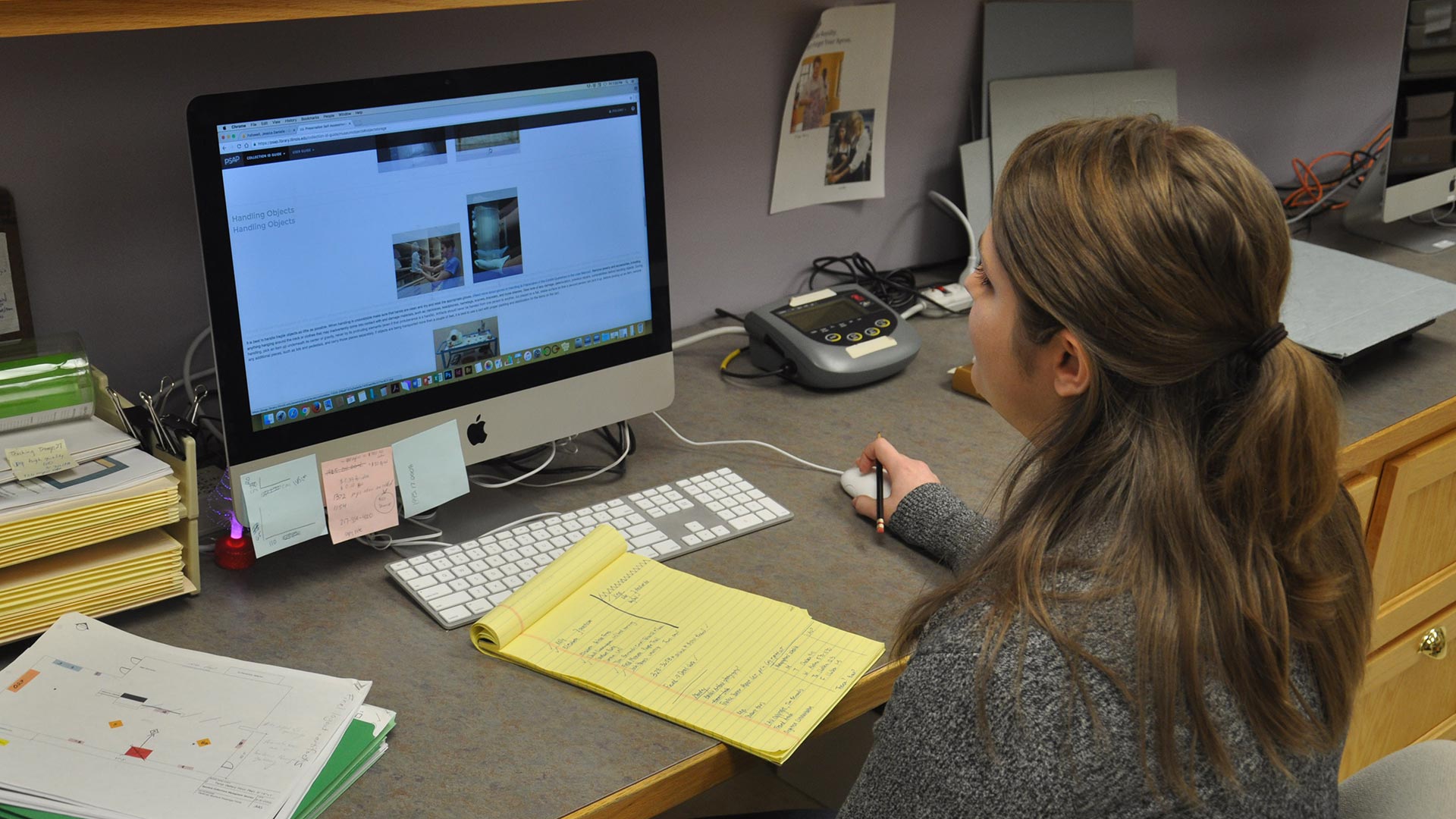 Spurlock and University Library collaborate on online preservation tool
Post Date

12/14/2016

Author

Xuxa Rodriguez & Christa Deacy-Quinn

Reading Time

2 minute read
The University Library and Spurlock Museum have collaboratively produced the Preservation Self-Assessment Program (PSAP) (external link), a free online tool designed to help preserve collections at institutions with limited conservation training. The tool helps users identify objects, how they deteriorate, and steps to take to preserve them.
The Library and Museum are being featured for their trailblazing efforts in preservation innovation on the Institute of Museum and Library Services' (IMLS) website (external link).
Goal of PSAP
The PSAP was conceived in 2012 to meet a need for paper and image material preservation, including audiotape, film, photos, slides, and xeroxes. Small institutions do not always have the staff or funding to support specialized conservation efforts for these kinds of objects. The PSAP provides an accessible pool of knowledge that can be immediately applied to preserve objects in need.
Development and Reception
Spurlock's Collections Manager Christa Deacy-Quinn has been involved with the development of the tool from the beginning. Christa has worked with other Spurlock staff to help develop the new content, which highlights a number of artifacts from the Spurlock collection.
Jessica Followell, Registration Associate for Photography and Image Rights at Spurlock Museum, described the PSAP as a road map to preservation:
The thing that stood out the most about it is it felt like a one-stop destination for reliable information. So if I had a question about what kind of material I was working with, I could learn about the material, how to preserve it, and how to store it. It makes it easier to have one website that has all this information so I don't have to hunt around for all the steps I need to do for preservation.Jessica Followell, Registration Associate for Photography and Image Rights at Spurlock Museum
Future Growth
The Library and Museum are collaborating again to extend the tool. They have applied for an IMLS grant to extend the tool to provide support for preserving organic materials, including bone, feathers, leather, shell, and teeth. This extension is critical to preservation efforts because 98 to 99% of US cultural heritage is collected and preserved by organizations outside of research institutes, archaeological repositories, and historical societies, according to the 2005 Heritage Health Index.