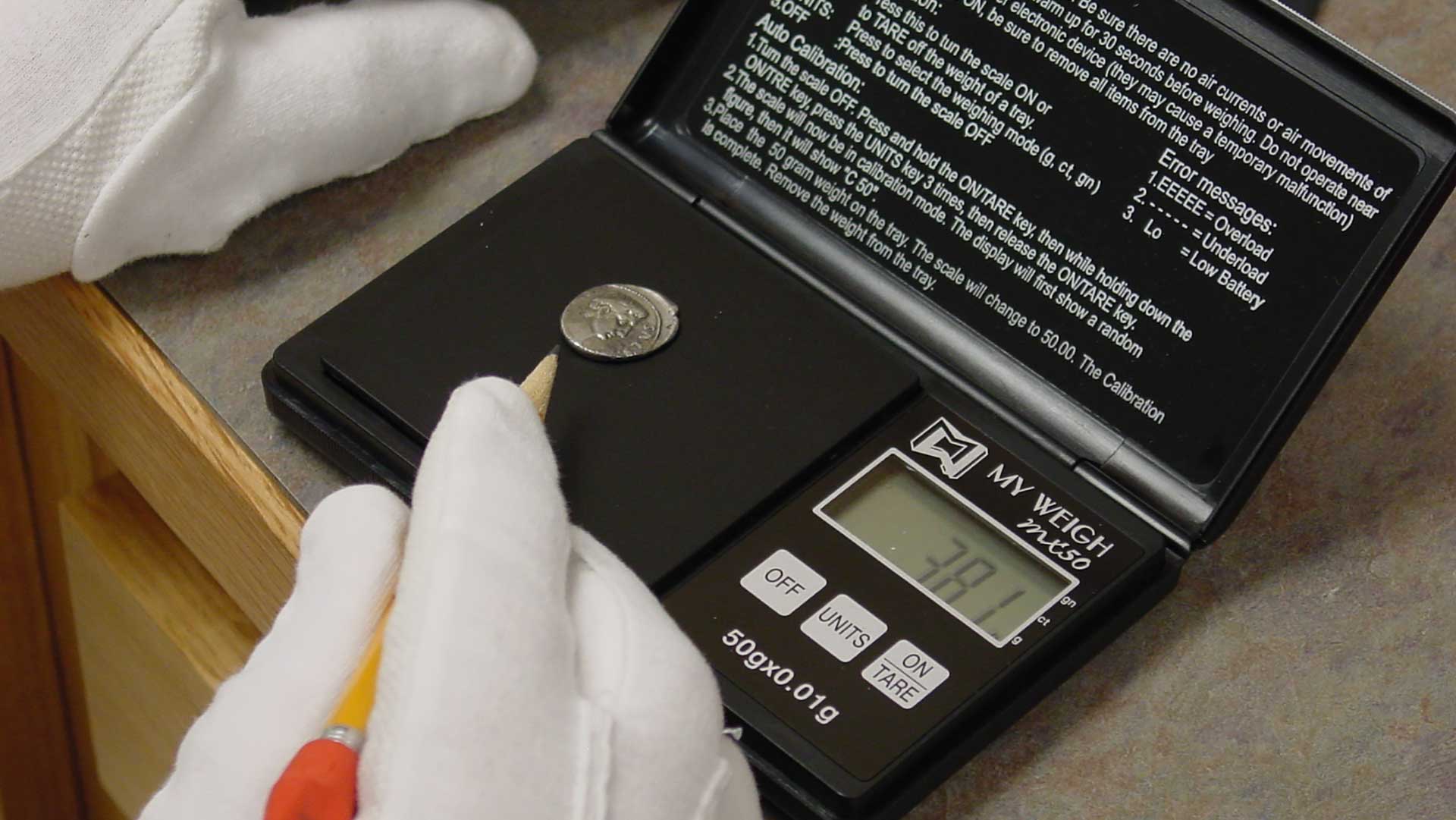 A weight has been lifted!
Post Date

4/18/2003

Reading Time

2 minute read
Exciting news at the Spurlock Museum! We at last have a scale suitable for use with our coin collection. After years of searching for a scale that fits a museum budget, one of our own volunteers came to the rescue. Martha Landis, who works in the Registration section, purchased and donated a coin scale to be used for weighing the Museum's coins and other small artifacts.
Martha, a retired librarian, has been very active in the Museum. She has worked in the Registration Department for 5 years starting when the Museum was still in Lincoln Hall, helping us to make the move to the new building. Martha works 3 days a week mainly on keeping databases up-to-date and accurate. She also serves as Secretary for the Spurlock Museum Board of Directors. Martha is a great asset to the Registration Department and the Museum as a whole, and we are glad to have her working with us.
Ray Shepardson, another volunteer, has worked for the past 18 months with our coin collection. He began by identifying and inventorying the entire collection, which includes more than 7000 coins. After inventory was complete he started measuring the coins. For items to be completely catalogued, each must be measured and weighed. We did not have a scale accurate enough for artifacts weighing only a few grams, so he could only measure while waiting and hoping for a coin scale.
Martha, who works in our General Workroom with Ray, heard about our troubles and knowing how important weights are to the accuracy of our database, she filled the gap. In two weeks, we had a scale for Ray; he is delighted with its accuracy and ease of use! Another weight has been lifted from the Museum's needs!