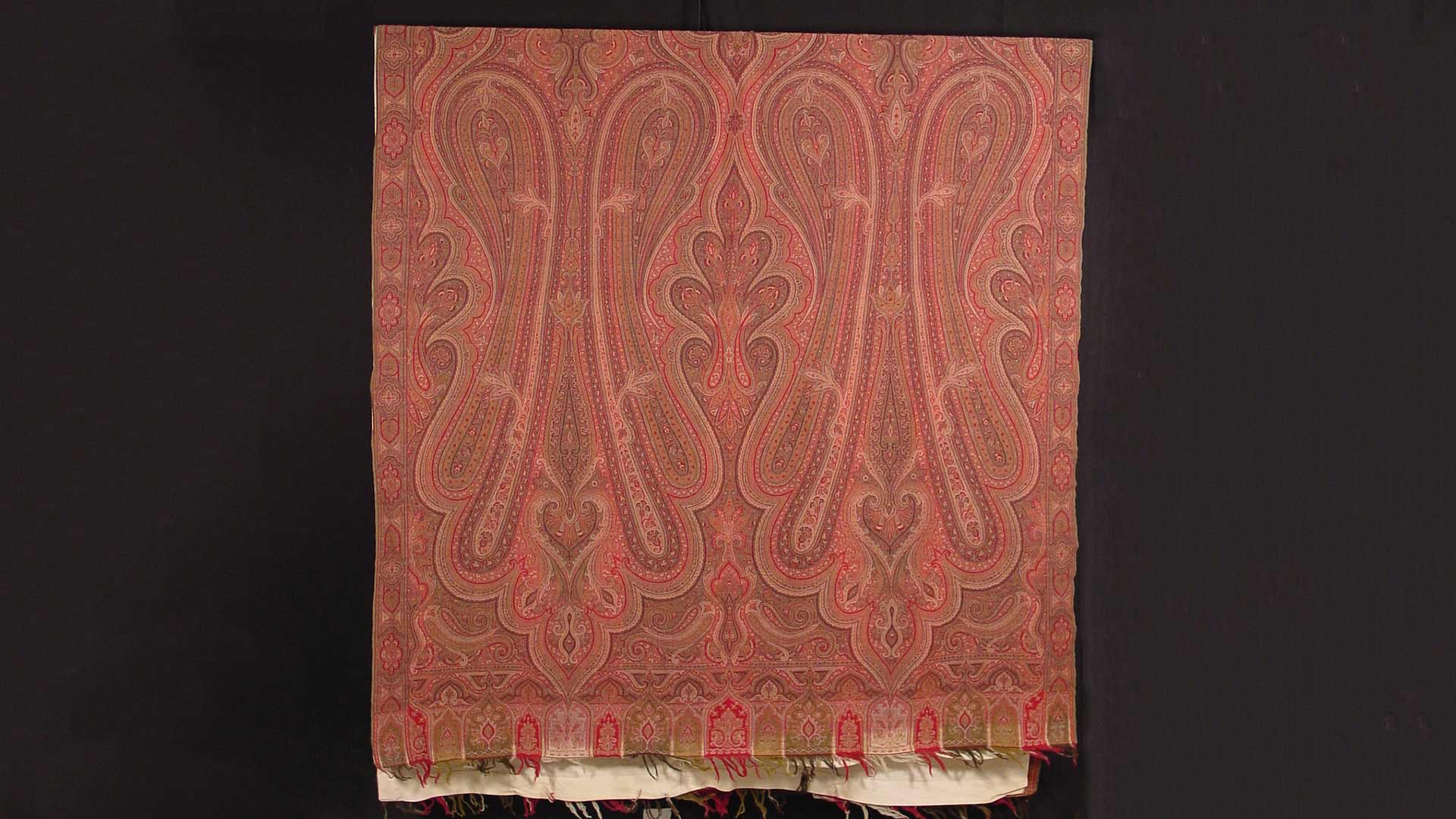 New Acquisition: Kashmir Paisley Shawl
Post Date:

5/30/2003

Reading Time:

1 minute read
An heirloom Kashmir Paisley shawl is one of the first new donations of 2003. Given by Ellen Simon, the shawl is a rare example of international influences in 19th-century textiles.
Woven shawls made in Kashmir, India became such a popular fashion in the 1800's that productions centers soon appeared in Scotland, England, and France.
The Scottish weaving center in Paisley produced some of the earliest imitations of Kashmir shawls, and the town's name became associated with the typical pattern, a stylization of floral ornaments originating in India. European tastes in turn influenced the patterns made by artisans in Kashmir.