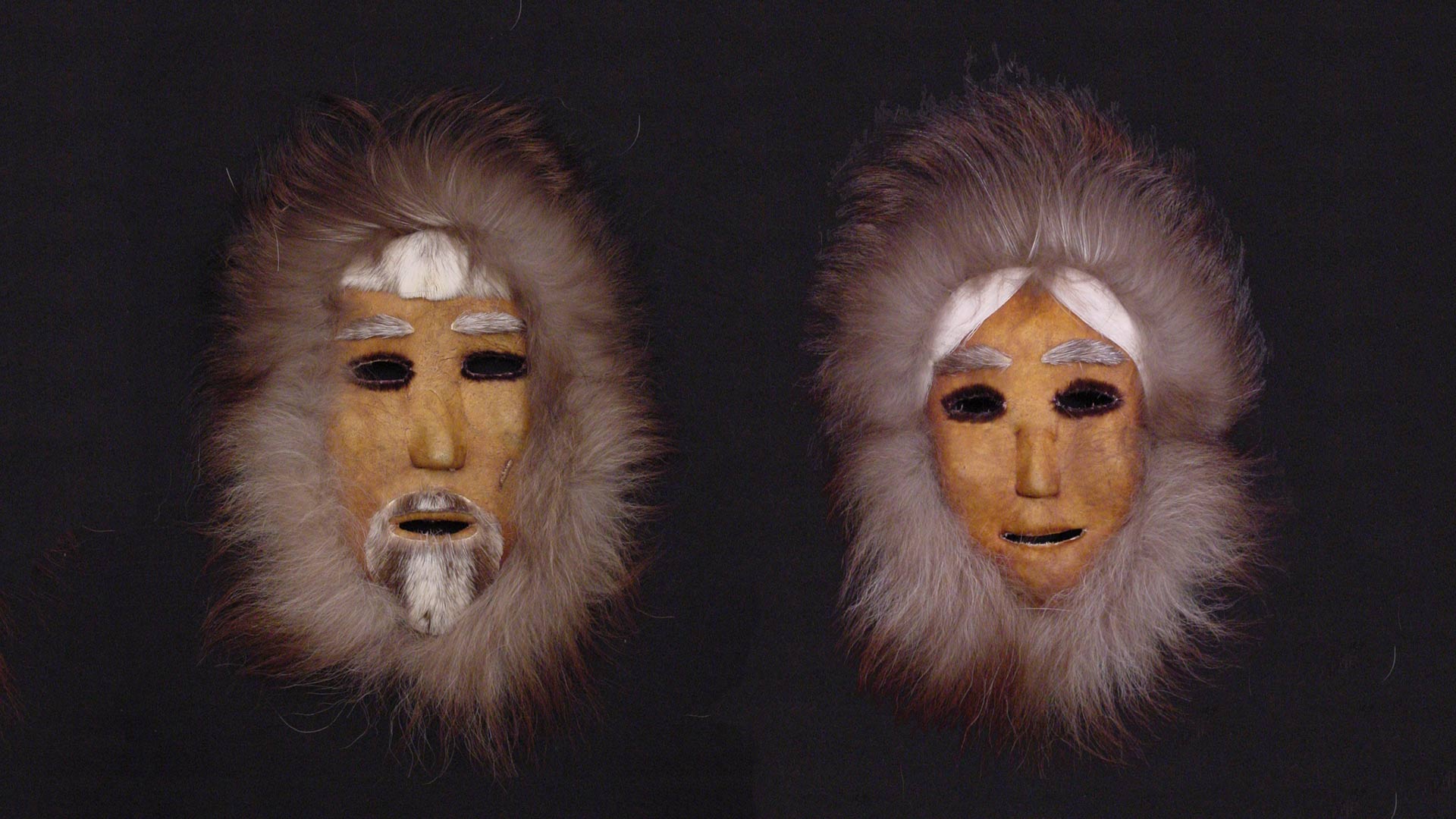 Featured Object: Inuit Masks
Post Date:

6/2/2003

Reading Time:

1 minute read
Two young caribou hunters, eager to surprise their friends and family at a party, created masks by sewing caribou hide into the shape of faces and ornamented them with fur to imitate eyebrows, beard, and the edge of a parka hood. The masquerade was a great success.
Interest in such masks by researchers during the 1950s through the 1970s prompted Simon Paneak, leading elder of his village and renowned hunter, and his wife to produce them for sale. Masks, now shaped from single pieces of caribou hide on a wooden form, continue to be an important source of income for the village.
This pair of masks in the Spurlock Museum collection was created by Simon Paneak and his wife around 1973.