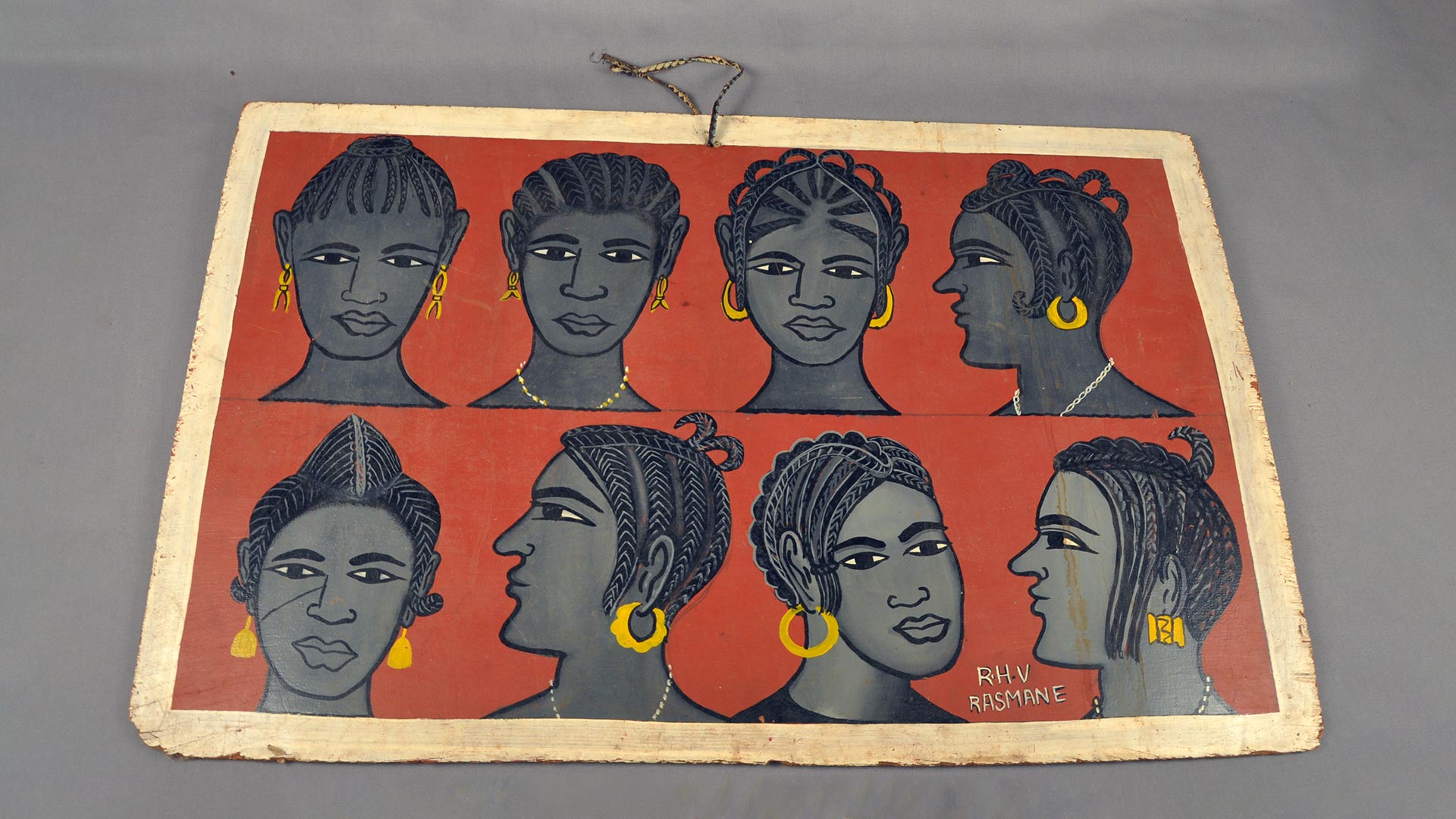 Audio Student Staff Pick: Barbershop Sign
Post Date:

4/24/2020

Author:

Gavin Robinson and Kyndal Gragg, Collections Student

Reading Time:

2 minute read
We asked our student employees to talk about some of their favorite Spurlock artifacts. Here's an excerpt of what Kyndall Gragg had to say about a barbershop sign in the collection. The audio and transcript follow a photo of the object.
Audio
Music credit: Loopster by Kevin MacLeod | License
Transcript
(Narrator) Today, we're looking at a sign from the West African country of Burkina Faso. It advertises different hair styles women could have had done at a barbershop. Collections student Kyndall describes it:
The sign is a 77 cm by 51 cm wood sign. There are eight portraits of unidentified women, although there isn't proof that these women are different or if they were modeled after anyone at all. I find it interesting that they all have different earrings, and some are wearing different necklaces. It could have been an artistic choice that would have given women a blueprint of how to accessorize, but it also could haven shown the variation in ways that women accessorized. This artifact is significant to me because it documents the progression of black hairstyles. The intricate designs of the hairstyles show how much effort and pride are put into this art form. Hair is a vital part of the African and African Diaspora's history, and like our hair, this artifact tells a story.