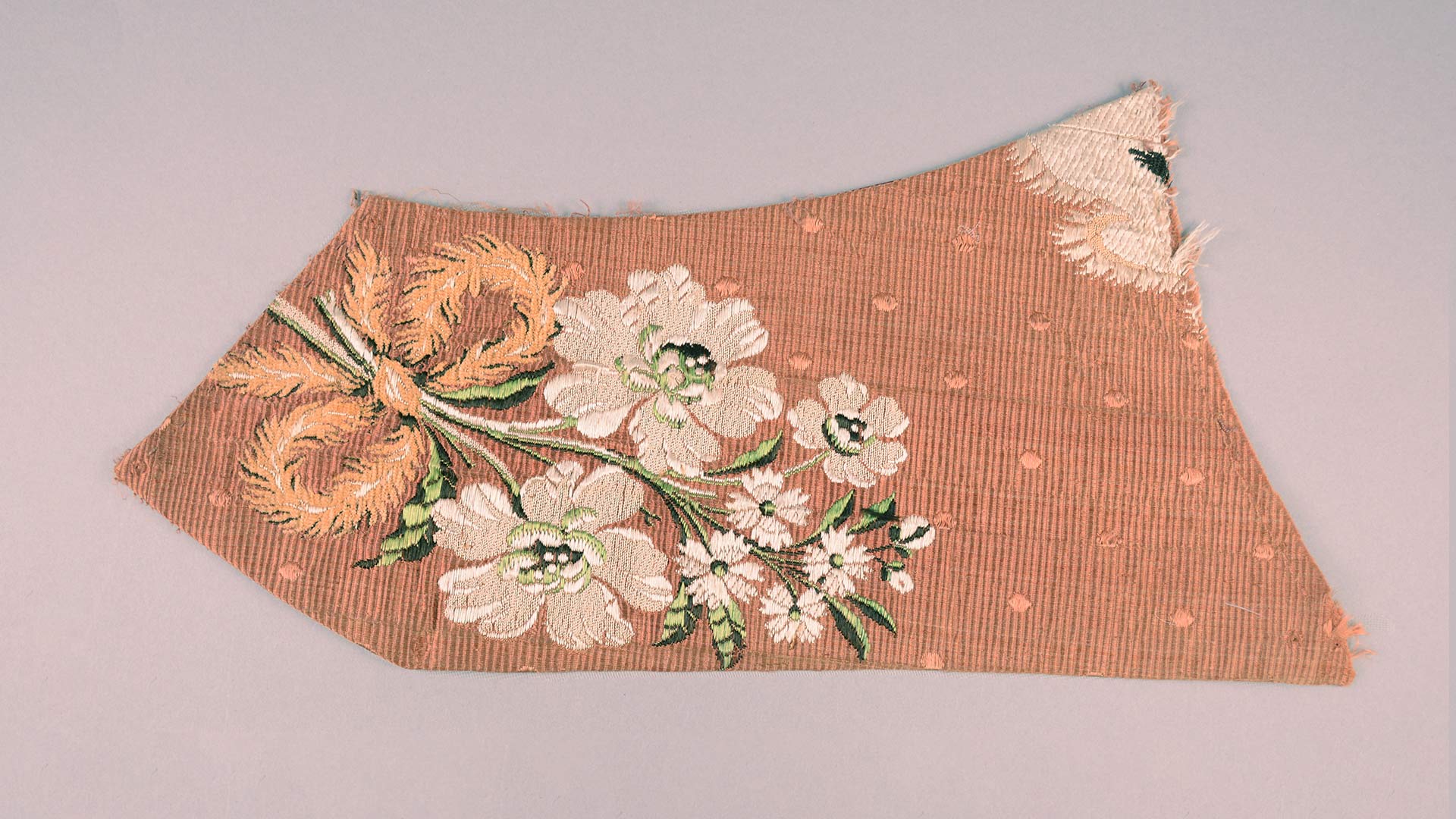 Audio Student Staff Pick: Textile Costume Sample
Post Date:

6/22/2020

Author:

Gillian Lange, Collections Student

Reading Time:

2 minute read
We asked our student employees to talk about some of their favorite Spurlock artifacts. Here's an excerpt of what Gillian Lange had to say about a textile costume sample in the collection. The audio and transcript follow a photo of the object.
Audio
Music credit: Sneaky Snitch by Kevin MacLeod (external link) | License (external link)
Transcript
(Narrator) Today, we're looking at a remnant of a textile costume sample originating from France. Collections student Gillian describes the artifact and why it is one of her favorite objects from the museum collections:
This artifact comes from a series of material samples and artifact remnants originating in France between 1715 and 1792. What I find interesting is that it could have been part of a gown or waistcoat that belonged to someone of high social status in France. I'm a history major, and I like to focus a lot on the fashion and the textile industry between 1500 to 1910 in France, Germany, and the United Kingdom. So, when I stumble across fragments such as this in the museum, I get very excited! I'm curious about how pieces like this might have been used and sometimes just want to sit and do research on them to find out their story and how they made it into the museum collections. Also, simply put, I really like this piece's cute floral design.